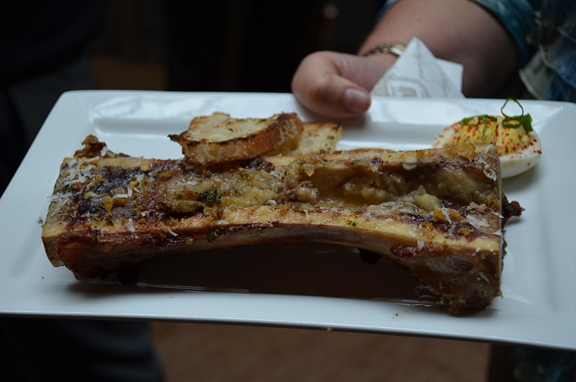 Decadence is a beef bone brimming with rich, creamy marrow that spreads like silk on crusty artisan bread.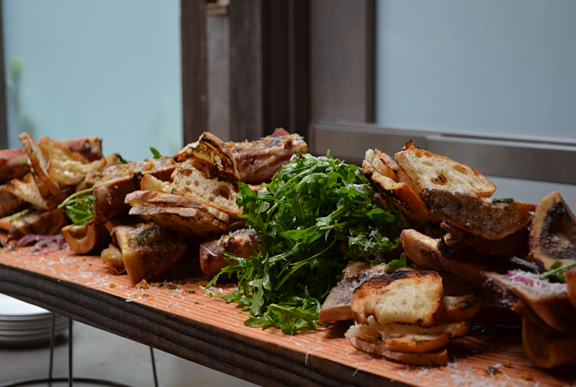 Indulgence is a seven-foot slab of marrow bones and bread, greens and a dusting of cheese.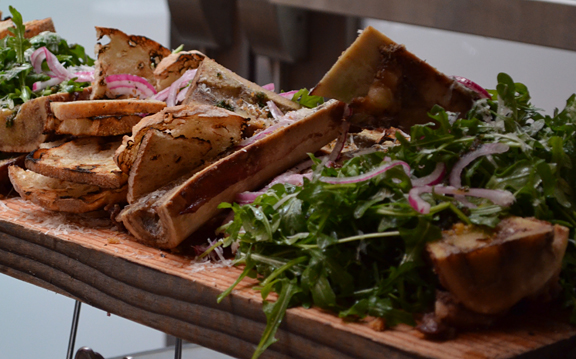 Culinary enchantment is dining around Cleveland on a Friday night.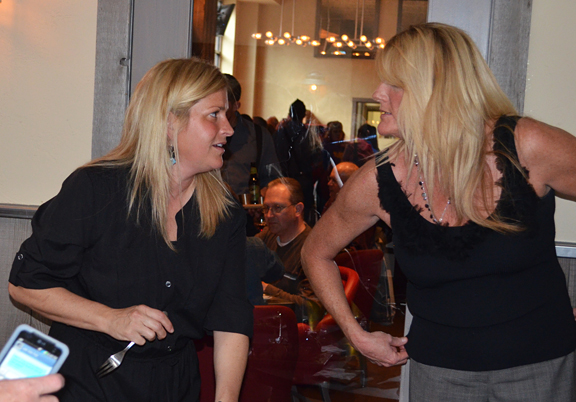 I overheard Chef Michelle Brown (left) of Jag's Steak and Seafood say, "Marrow? He's got bone marrow? That's caviar to a chef!"
We tasted dem bones at Hodges, feasted on main courses at The Greenhouse Tavern and honored our sweet tooth at Lola. Then we literally (almost) had to roll ourselves home. We're celebrating the official grand opening of the Education & Culinary Center, and we kicked off the festivities by inviting 35 or so of our favorite food and beef industry media to a Cleveland dine around. Today we'll take them to the center where they will learn custom butchery skills from Dr. Phil Bass. Then we'll go to an Angus cattle operation to meet local folks raising high-quality beef. And then, tonight, a feast of epic proportions.
It's a very rare experience and we'll share it with you, here.