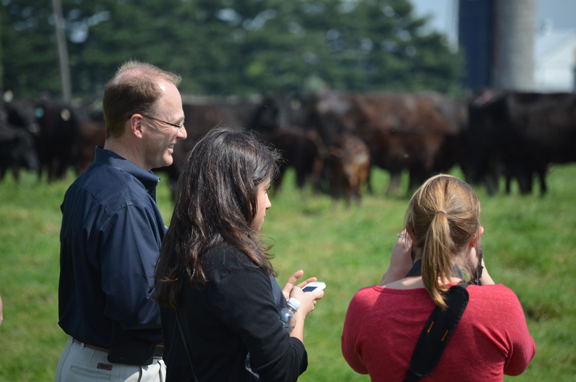 We ventured to a home where Angus cattle roam … where the calves and the butterflies play. Seldom was heard a discouraging word, and the skies were blue and brilliant all day.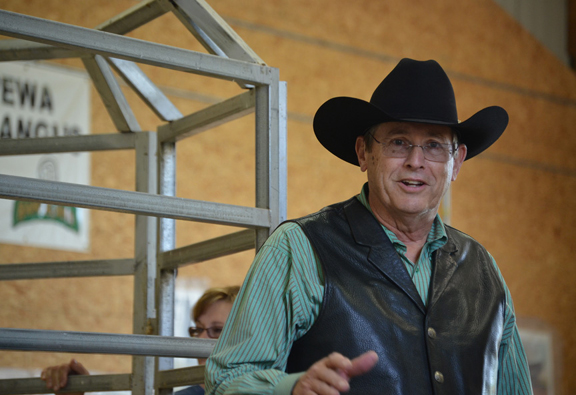 Rod Ferguson and wife, Laurie, are the owners of Chippewa Valley Angus Farms in Rittman, Ohio. The Fergusons welcomed a group of food writers, agricultural and local media, and a few friends to their farm on Saturday.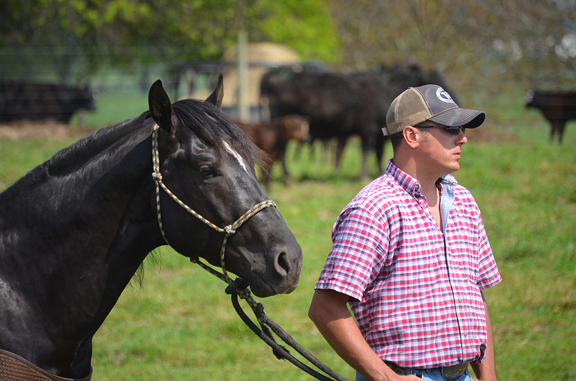 We walked the pasture to meet mama cows and their babies, heard from a couple of cowboys — hard to find in Ohio, according to Rod — and learned a bit about how this family produces high-quality cattle and manages a farming operation.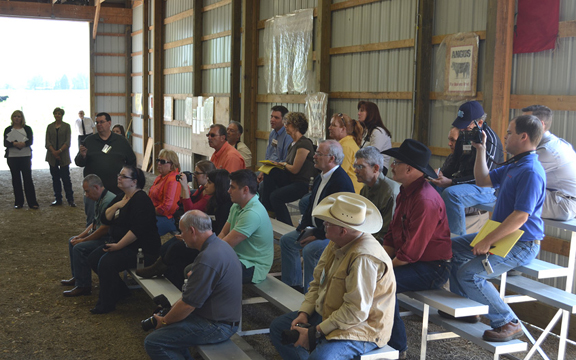 They talked about calving, among other things, something that can be quite a challenge in Ohio's cold, wet weather. At Chippewa Valley, expectant mothers are brought into a dry area away from wind and weather to give birth. After the calves hit the ground and earn a 'healthy' seal of approval, cow and calf are put out to pasture, so to speak, where they can meet up with like pairs to enjoy the green grass and frolic in the fresh air.
One thing is certain after listening to Rod and Laurie … they care — deeply — for their cattle. They take every precaution and manage every detail to maintain a happy, healthy herd. "We guarantee our cattle," Laurie says, and in hearing her talk about the farm you get the sense that she doesn't view it as a job or even a lifestyle. This is a way of life, the lens by which everything else comes into focus — including children and grandchildren.
Listen in as the Fergusons share a bit of their story in this short video captured by Beef magazine …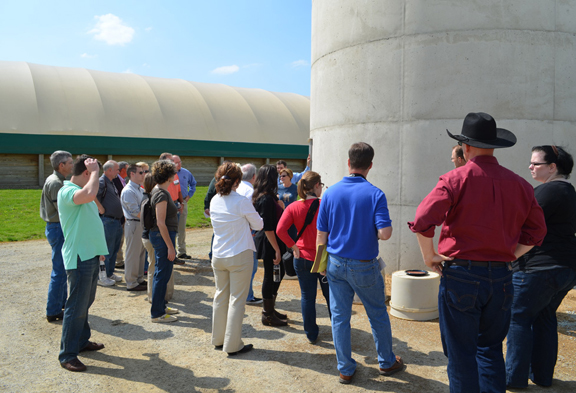 As Rod mentioned, you can't read about something and truly understand how it works. And that's why Certified Angus Beef ® brought this group to the farm — the same folks who traveled with us from the Cleveland dining scene to an interactive meat cutting class. Many of these writers are familiar with ranch life and it's safe to say they've known a few cows, too. But there's always room to learn something new.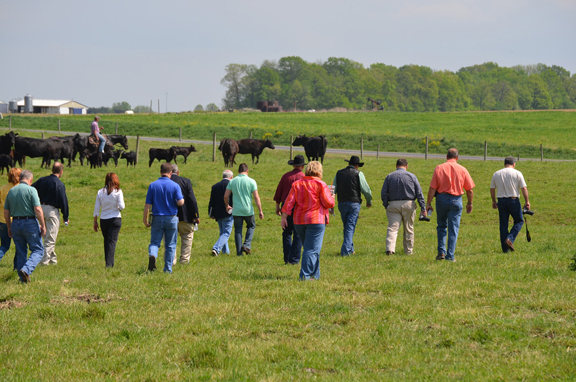 And for those who don't usually have an opportunity to get up close and personal with a herd of Angus cattle? It was definitely something to to write home about — or more aptly, to post on twitter and facebook.
The group did have a few questions for the Fergusons, ranging from who buys the cattle to what they eat.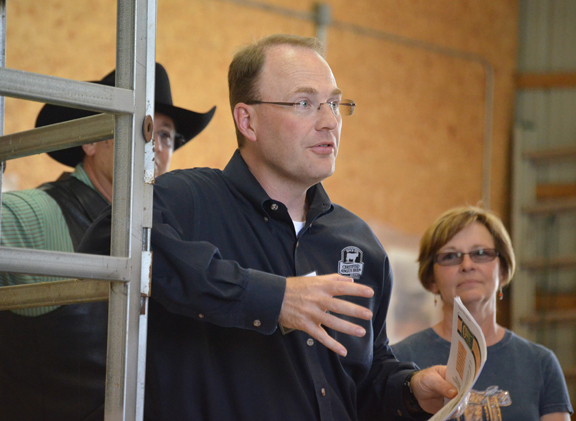 Mark McCully, Certified Angus Beef ® assistant vice president, talked a bit about what's on the menu …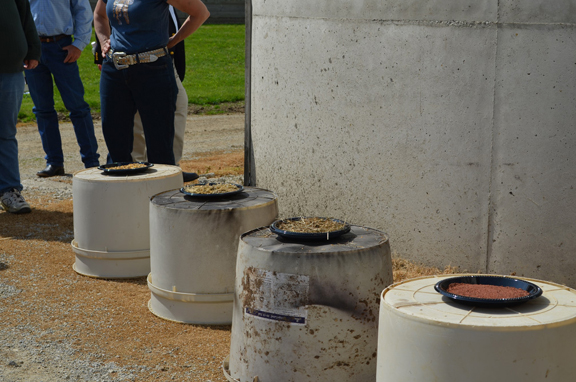 … a lifetime smorgasbord of green grass, high-quality hay, energy-rich grains and nutrients. And when perusing the herd on pasture, you have to admit the diet seems to please them immensely.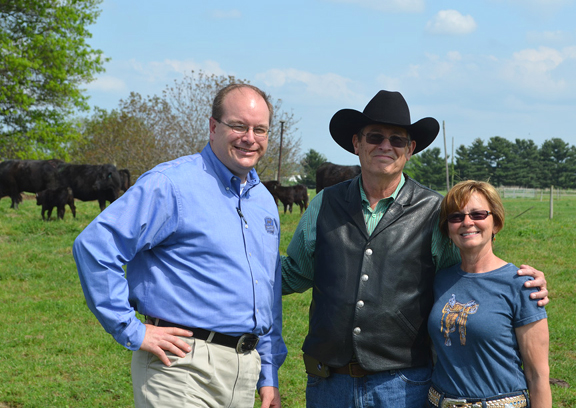 John Stika, Certified Angus Beef ® president, accompanied us on the journey and thanked the Fergusons for both their hospitality and their willingness to share this part of the process … the last leg of our journey from dinner plate to farm gate.
I think it's safe to say the Fergusons — and Angus ranching families like them in every state across this country, are truly outstanding in their field.
Meet an Angus rancher near you by clicking here.