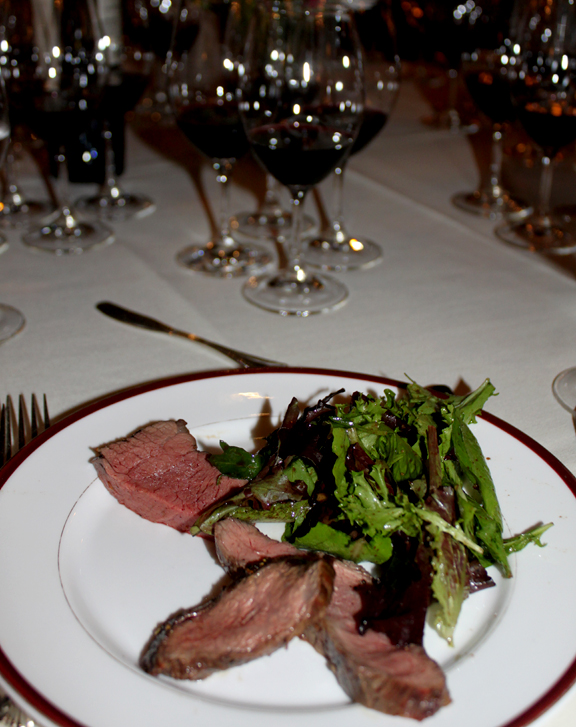 Wine flights are common in wine country and you've probably participated in your own tasting at an elegant restaurant or local vineyard. Multiple wines are served — anywhere from three to five to 50 — and you sample, compare and make note of their characters. Each wine gets the old see, swirl, sniff, sip and savor test.
We joined a group of folks for a unique tasting flight at Chateau Ste. Michelle winery in Washington state. Guests participated in a wine tasting and a flight of Certified Angus Beef ® brand cuts including flat iron, filet, New York strip, ribeye and top sirloin — the same cuts served at local restaurants El Gaucho and Aqua by El Gaucho.
Then we experienced a wine blending demonstration with Chateau Ste. Michelle's red winemaker, Raymon McKee, and live cattle exhibits and talks from Westbrook Angus Ranch and Rod Wesselman of the American Angus Association.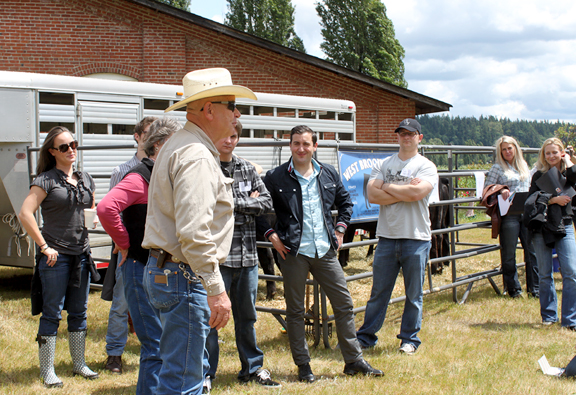 The live cattle at the vineyard were accompanied by local ranchers, Chuck and Julie Boggs. The couple described life on their ranch near Washington's Olympic Peninsula to emphasize how they protect cattle and preserve the land. Their message had a lesson: success takes hard work, a bit of passion, and a deep commitment to quality.
It's a maxim that parallels that of folks who tend vines and blend grapes.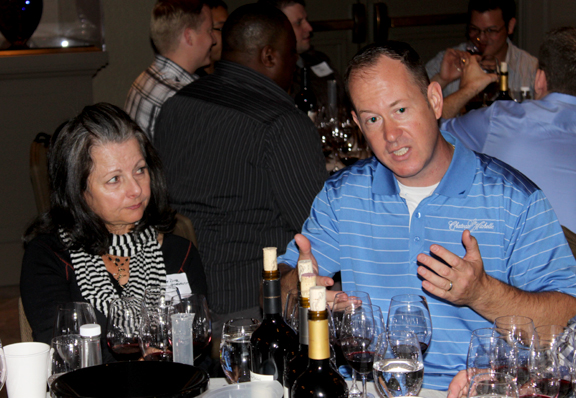 Raymon McKee of Chateau Ste. Michelle demonstrated the skillful art of wine blending, then he invited teams to craft their own. Participants used their new-found vintner skills to craft a wine from Cabernet Sauvignon, Merlot, Cabernet Franc, Malbec and Petit Verdot grapes. They also had to develop a clever name and label design.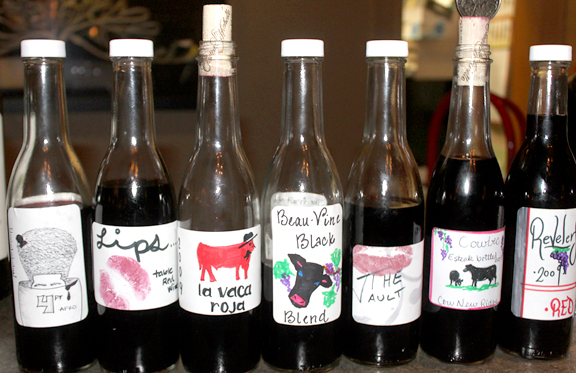 It was an experience to remember and we were delighted to share it with staff from five El Gaucho restaurants. These folks are committed to education and customer service, which is why they're one of the premier restaurant organizations in the U.S.
It was quite a day — a fine combination of interesting wines, exquisite company and delectable steaks.

Just a few of our very favorite things.
Special thanks to Chateau Ste. Michelle, El Gaucho, Smithco Meats, Inc., and Westbrook Angus Ranch for making Cattle In the Vines so successful!