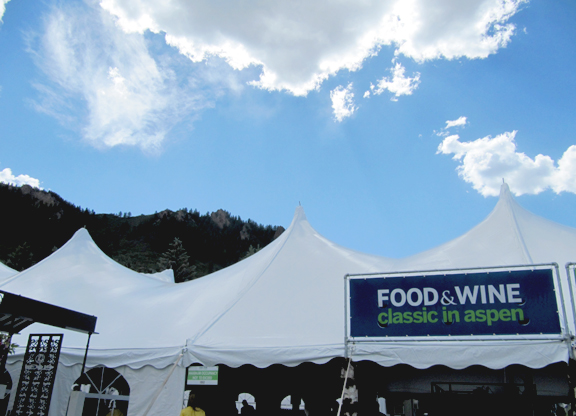 Glance down the list of featured chefs at this year's FOOD & WINE Classic in Aspen, and you'll see a veritable who's who of the finest chefs in the world. Everybody from the iconic Thomas Keller and Jose Andres, Spain's unofficial ambassador to the U.S., to molecular gastronomy pioneer Grant Achatz and Iron Chef Michael Symon attended the notable foodie fest.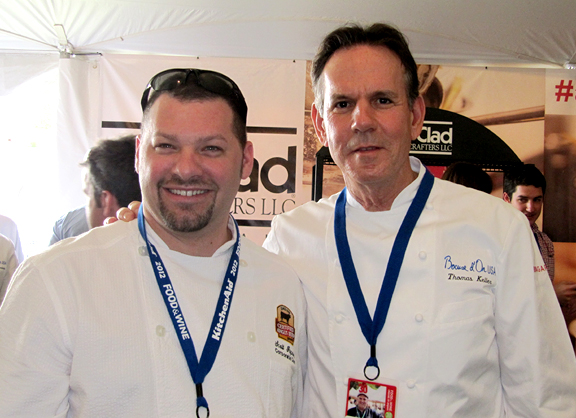 While all those names are impressive, we're proud of our very own kitchen maestro, Scott Popovic, who was pleasing a crowd of 5,000 with his Certified Angus Beef ® strip loin with quinoa and lentil salad garnished with Cayman sea salt.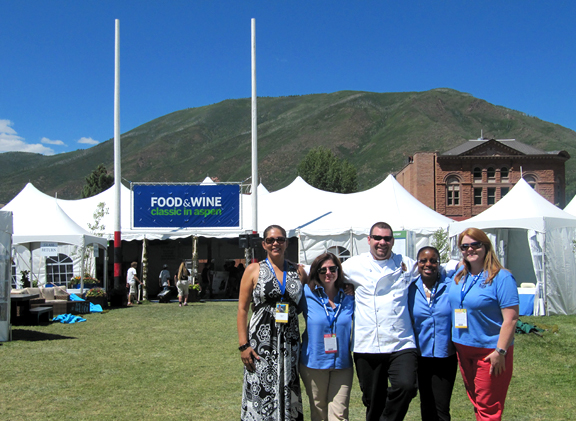 This year's FOOD & WINE Classic included a host of keynote events, like a 5K charity run led by Iron Chef Bobby Flay, a dessert bash hosted by Top Chef's Gail Simmons and a 30th anniversary party with music by Elvis Costello. Chef Scott was invited to cook because of his regular participation at another culinary event, the Cayman Cookout.
The food and the chefs in Aspen were stars of the show, but the  sights in this legendary mountain town were pretty incredible, too.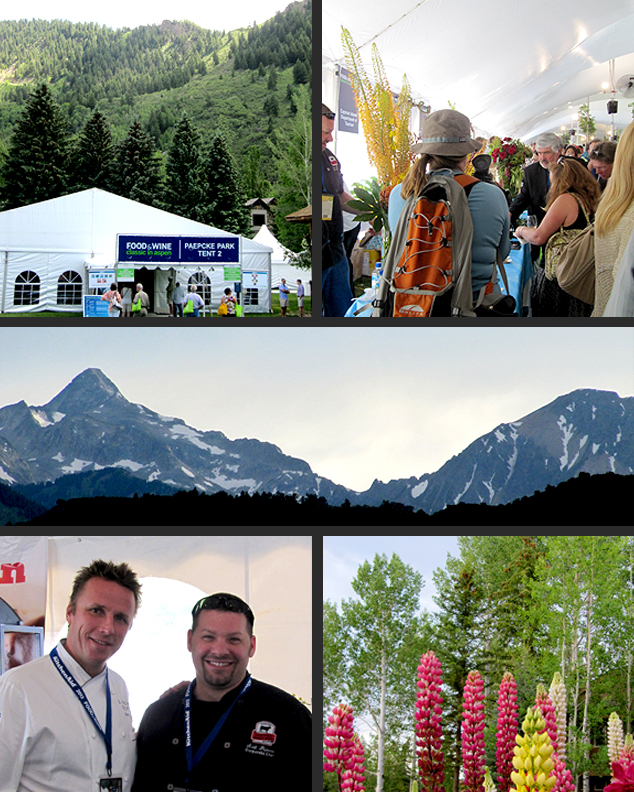 Like me, you may have missed the festivities. But we can still enjoy the flavors of the Aspen — Chef Scott was kind enough to share his recipe. Enjoy!
Grilled Certified Angus Beef ® Strip Steak with
Lentil & Quinoa Salad and Lemon Vinaigrette

5 each 14 oz. Certified Angus Beef ® strip steak
1 cup red lentils
1 cup quinoa
Chicken stock to cook lentils and quinoa
1 shallot, chopped fine
1 clove garlic, chopped fine
2 Tablespoons Italian parsley, chopped fine
1 Tablespoon chives, chopped fine
1 Tablespoon cilantro, chopped fine
¼ cup dried blueberries
1 lemon, freshly squeezed over the steak
Extra virgin olive oil
Salt and pepper

Season steaks with salt and pepper and cook to medium rare.
Cook lentils and quinoa with stock according to package directions. Allow lentils and quinoa to cool.
In a medium sauté pan, sweat shallots and garlic.
Make salad: add shallots, garlic, parsley, chives, cilantro and blueberries to lentils and quinoa. Slice steak.
Squeeze lemon juice and extra virgin olive oil over it and serve with salad.

Recipe courtesy Chef Scott Popovic and Certified Angus Beef LLC.