Editor's note: This post was written by Malorie Bankhead, who plans to spend her summer interning with the Certified Angus Beef ® public relations team.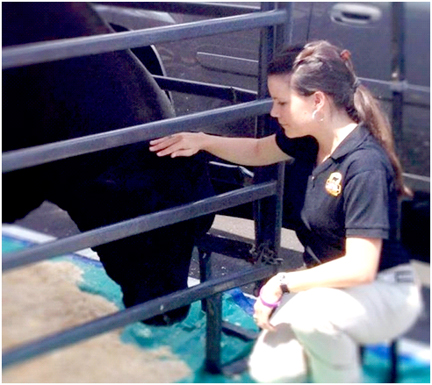 The first weekend of my internship …
I traveled to Hopkinton, Mass. (near Boston) for the grand opening of the 130th Price Chopper store. Consumers, who were more than eager to visit the store and learn about the Certified Angus Beef ® brand, flooded the parking lot for a chance to chat with Charlie.
Charlie is a registered Angus bull from Trowbridge Farms in Ghent, N.Y. Folks tried to guess his weight for a grand prize of $50 in Price Chopper coupons. Charlie weighed in at 2,275 pounds. He's a big boy!
One of my favorite moments of the day happened mid-morning. The two little wide-eyed girls, sisters ages 4 and 6, approached the pen with their mother in tow. The youngest girl asked, "What's that?"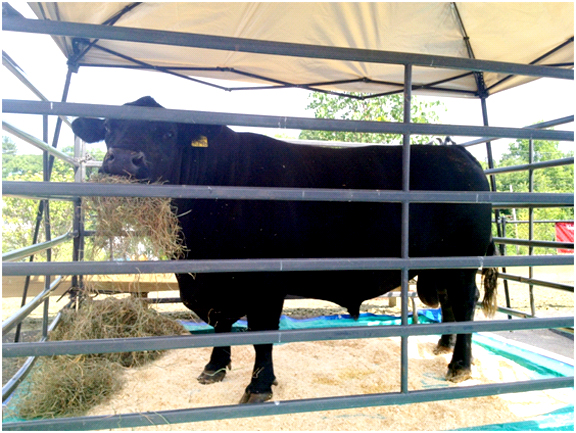 "That's Charlie the bull," I replied. "Charlie," she repeated. Her mother allowed me to take my new little friends closer to the bull pen. The girls were eager, but kept their distance. The youngest told me she would only get closer if I did. I stepped closer and squatted down to the girls' level and the youngest nearly sat in my lap. My inquisitive visitors asked many questions about Charlie. I explained why he was in the pen, what he was eating and drinking, why he had whiskers on his nose — even why he had hair brushes!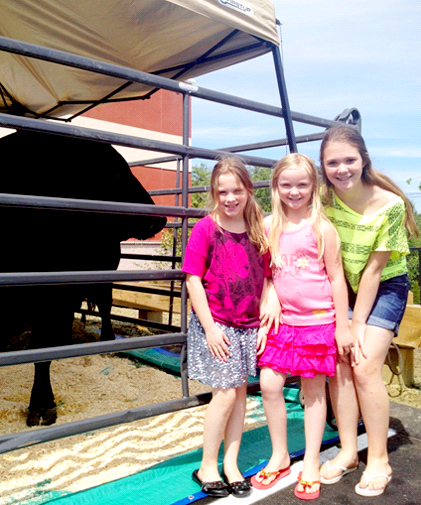 That day I made new friends I know I'll never see again — including my two little pals who inquired about Charlie. I know I made a difference.
The next time they have a play date with their friends maybe they'll tell them about the lady who taught them all about the "cow" they saw at the grocery store. It's wishful thinking, but I'm pretty sure they walked away thinking cows are pretty cool.
Correcting beef misconceptions before they occur … one child at a time. Awesome!
Sin-steer-ly,
Mal the Certified Angus Beef ® Gal
a.k.a. The Summer Intern