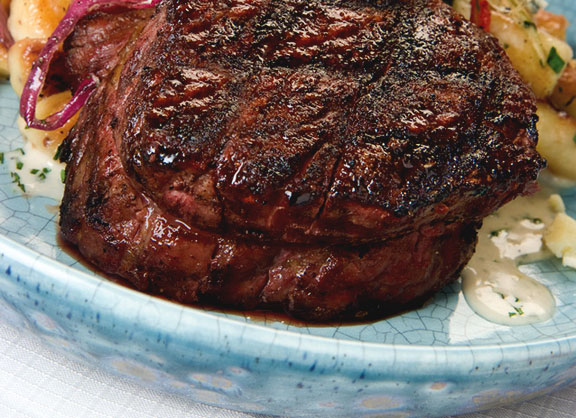 Last night my family and I celebrated my father's birthday with  Certified Angus Beef ® brand filet of rib. While preparing the delectable celebratory meal, I couldn't help but think of The Ohio State University students in a first-of-its-kind undergraduate barbecue course. They earn college credit while learning how to grill delicious dinners.
I can't think of a tastier and more applicable way to study!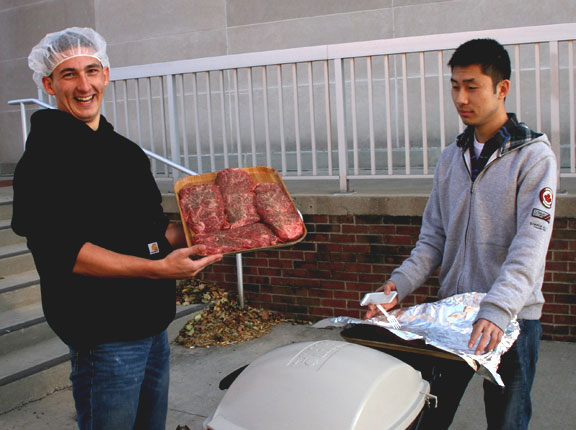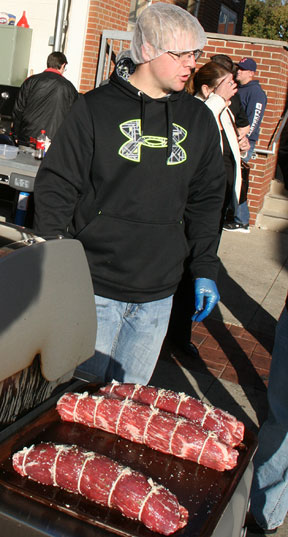 The Buckeye Barbecue Science class shared what they learned at the end of the semester-long course:
Don't burn things! Use a timer.
Let grilled food rest.
Be confident when you cook.
Pre-heat the grill.
Serve the best side up!
Keep the grill clean.
Oil the food, not the grill.
Keep the grill lid closed.
Only flip food once.
White smoke is good; black smoke is bad!
Ohio State's Meat Science Program, Weber® grills and the Certified Angus Beef ® brand teamed up to support this new class, which began Aug. 28, 2012, at the OSU's main campus in Columbus.
The interactive course focused on the "science behind the sizzle" — taking a close look at key factors for selecting superior quality protein, and learning how to prepare premium beef, pork and chicken for best flavor. The course reached capacity of 32 eager students.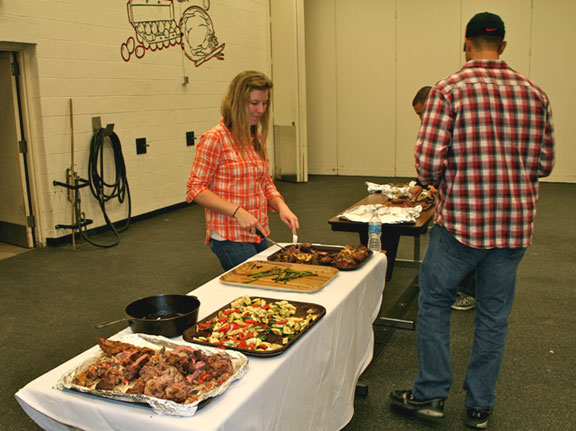 Ohio State is my alma mater and this exciting class hits near and dear to my heart.
Students engaged in hands-on activities to learn proper preparation and nutritional value of meat products. Lectures and labs centered on grilling and smoking, as well as the scientific composition of beef, pork and poultry.
For their final exam, students worked in groups of two or three to prepare a dish. They were judged on grilling skills, plate presentation and the flavor of their creations. Among the 10 evaluated dishes were five recipes using tenderloin, flank, filet of rib, porterhouse and top-round. Others prepared lamb, pork chops, chicken, jalapeno poppers and pizza.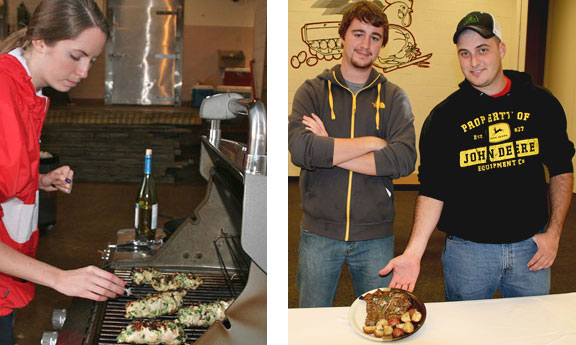 "Students were so engaged, and what made judging so difficult was that they really pulled out all the stops in terms of creativity," said Mary McMillen, Certified Angus Beef director of consumer marketing, who provided the beef product and judged students' grilling.
"We saw very impressive grill marks and perfect degrees of doneness," she said.
I wonder where my filet of rib would have ranked among the finalists …