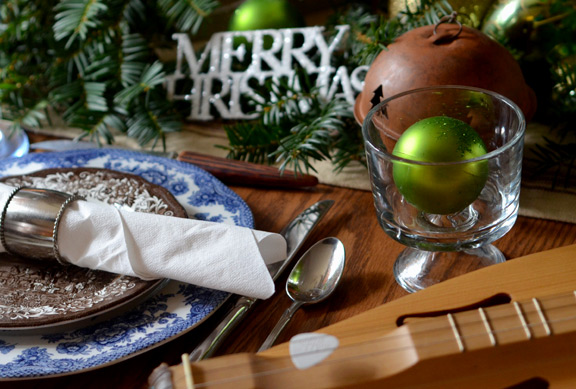 Editor's note: this post submitted by Chef Michael Ollier
We all have ideas of what Christmastime should be. Some of you probably spend the season baking and shopping for presents. Others may decorate with strands of colorful lights, attend church services, or deliver goodies to friends and neighbors. My wife, Anne Marie, was a professional ballet dancer. For years, our holidays were filled with The Nutcracker.
That changed when we added children to the mix — two boys. Sometimes I wonder what Christmas is like through their eyes. Are we making memories they will some day hold sacred? Time will tell. For now, though, the best I can do is make things memorable.
For me, traditions often begin in the kitchen. My mom always kept a glass jar on the countertop during the holidays. It was filled with apricots soaked in brandy. She also made amazing bourbon balls.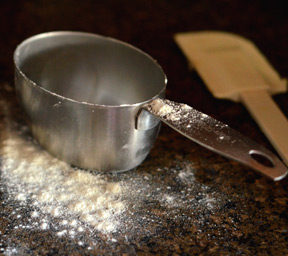 Mom's Bourbon Balls
by Chef Michael Ollier
2 cups crushed vanilla wafers
1 cup confectioner sugar (plus more for later)
2 TBS cocoa powder
¼ tsp salt
1 cup finely chopped pecans
3 TBS corn syrup
¼ cup Bourbon, whiskey or rum
Extra confectioner sugar
Combine ingredients and form into 1-inch balls, roll in confectioner sugar and store in refrigerator for up to two weeks (if they last that long).
I've started a meatier tradition at my house. I make an amazingly delicious strip roast for Christmas dinner. Slightly less expensive than the more fanciful rib roast, the strip makes an elegant entrée for any holiday feast. You may hear it called a New York strip roast or a strip loin roast – by any name, it's lean, tender and full of flavor. It also has a firmer "bite" that you steak lovers will appreciate – in fact, this cut is often sliced and sold as strip steaks for grilling. And don't worry about spending all day in the kitchen. Roasting is a simple technique and one of the easiest cooking methods.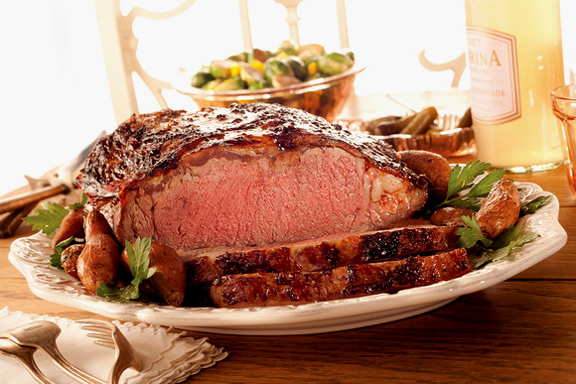 Chef Michael's Rosemary Strip Roast recipe. This roast? It's truly a holiday gift your family will savor!
Whatever your traditions, wherever you celebrate I wish you and your family a very happy and memorable holiday season. Greetings from all of us at Certified Angus Beef!
Cheers,
Chef Michael