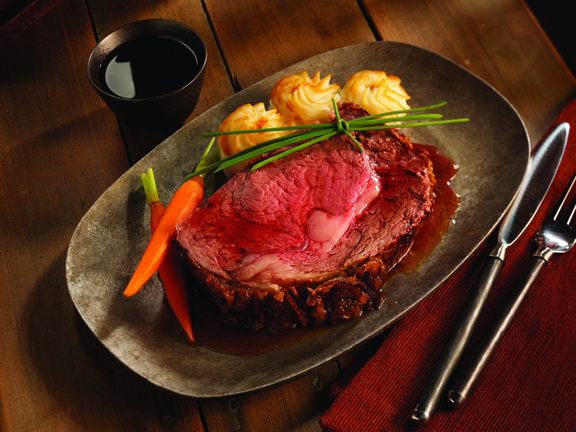 Prime rib is considered the grand champion of beef roasts. It's known for its rich flavor, juicy tenderness and majestic appearance. It's also heralded for being among the most tender beef cuts. With its fine-grained texture and generous marbling, Prime Rib is certainly a treat to eat. But did you know …
'Prime rib' does not mean 'Prime grade' of beef.
Let me explain. USDA graders rate the quality of beef from lesser quality 'Select' (which has little marbling and less flavor) to 'Choice' (marbling, flavor and tenderness) to the best of the best: 'Prime' (lots of marbling, exceptional flavor and tenderness).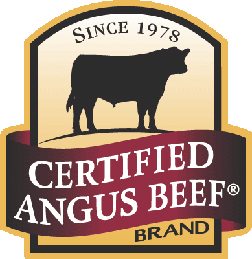 When you see a 'prime rib' cut in the meat case, it is simply a desirable cut from the rib — earning it the nickname, prime rib. A prime rib carrying the Certified Angus Beef® brand label means it is high-quality beef, graded in the upper Choice grade. It will be extremely tasty, tender and juicy. A sure bet for great flavor!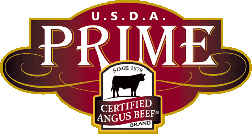 When beef quality is truly exceptional, beef receives a PRIME Grade by a USDA grader. For the best of the best, look for the Certified Angus Beef ® brand Prime label on your 'prime rib'. It means exquisite flavor and tenderness. Less than 1.5% of all beef can earn a Certified Angus Beef® brand Prime label.
Beef grades can be a bit confusing, but quality is easy to spot — just look for these labels in the meat case. Or, look for large amounts of fine, white flecks throughout the red in the cut of beef. The more marbling, the more flavor — and the better the flavor the happier you'll be!
Have a hankering for prime rib? Try this: Prime Rib Roast with Vegetable Gravy.