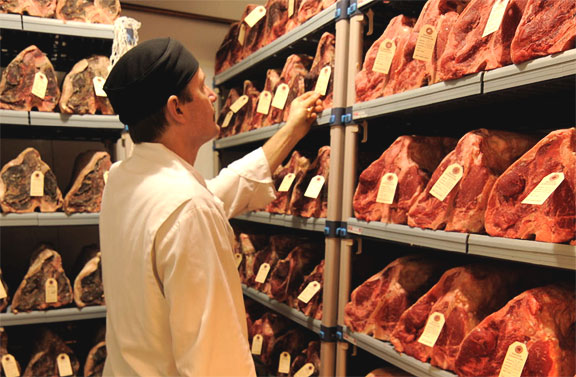 Choosing the perfect steak — at the grocery store or your favorite eatery — may seem like a daunting task. There are cuts to choose and cooking methods to consider. You may even find yourself staring at the options and wishing for an expert's advice. Thanks to RingSide Steakhouse in Portland, a group of folks had the opportunity to talk steak and learn premium beef 101 from the experts.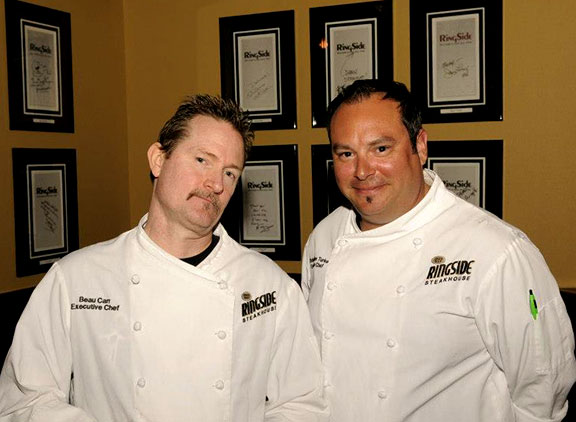 RingSide Executive Chef Beau Carr and Executive Chef Christopher Turke offered visitors decadent bites of dry-aged Certified Angus Beef ® brand Natural steaks as well as Prime top sirloin at Steak 2.0, a media meat-up. They talked beef grades, cut characteristics and labels — comfort food for hungry beef-loving souls and a bit of brain food.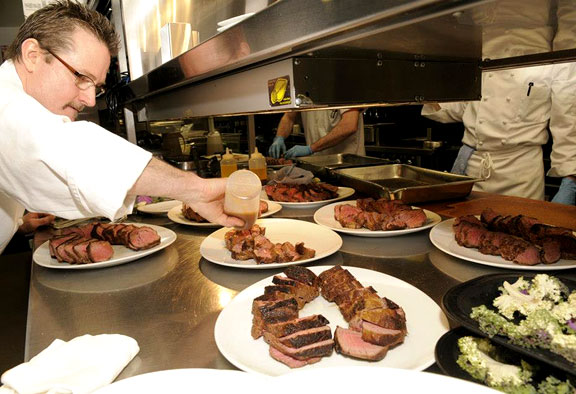 In addition to sampling various beef cuts and learning how to eat a steak (it requires finesse and a bit of carnivorous passion!), guests ventured to the back of the house for a peek into the restaurant's dry aging room.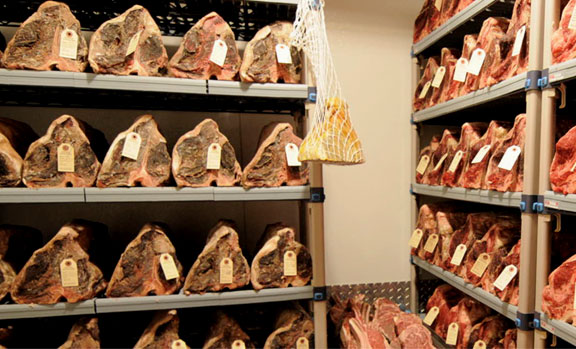 Look long and perhaps, longingly. RingSide dry-ages its premium cuts — bone-in Certified Angus Beef ® brand Natural steaks — for 28 days. Like a fine wine, these exquisite steaks get even better with age. Flavors are more concentrated, beefiness is more robust and tenderness? Melt in your mouth, shut-the-front-door divine!
If that's not inspiration enough to have a steak for dinner, I don't know what is!
The RingSide event was especially for media folks, but we snagged a copy of the Steak Eater's Guide just for you.
(And if you have other beefy, steak-related questions, let me know in the comments!)
Happy steak eating!
photos courtesy Rick Shafer Photography