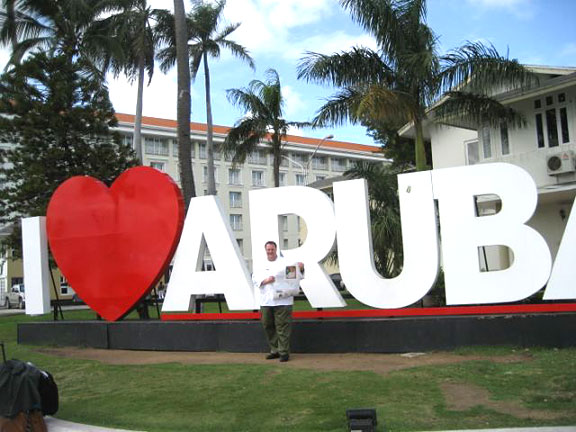 "Tell people you're going to Aruba to do a Certified Angus Beef ® brand Texas barbecue promotion at the Renaissance Aruba Resort, and all they hear is, 'I'm going to sit on the beach in Aruba for a week'!" Such was the case for Chef Scott Neuman of Portland's ¡Oba! Restaurante. And though he didn't have time for lounging poolside or working on a tan, Chef Scott's innovative cuisine earned rave reviews.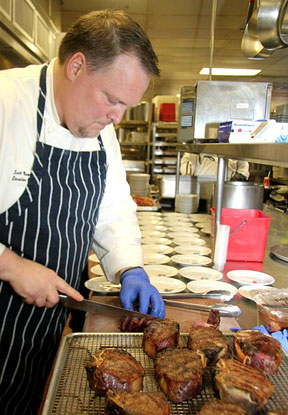 He's renowned for dishes that explore the vibrant flavors of Spain, Portugal and the Caribbean. True to form, his Aruba menu captured those same bold, Latin traditions with seasonal, local ingredients. Scott was the invited celebrity chef for the Renaissance Aruba's annual Certified Angus Beef ® brand promotion with the Texas Beef Council and the U.S. Meat Export Federation (USMEF). Scott created a Texas-style barbecue menu with an upscale twist that will be served during a six-week promotion at the hotel's fine-dining steakhouse, LG Smith's. A media event showcased his menu creations, and he shared culinary skills at a professional chefs' seminar. As if those events didn't keep him busy enough, Chef Scott also trained the Renaissance culinary team and prepared them to unveil his new promotional menu.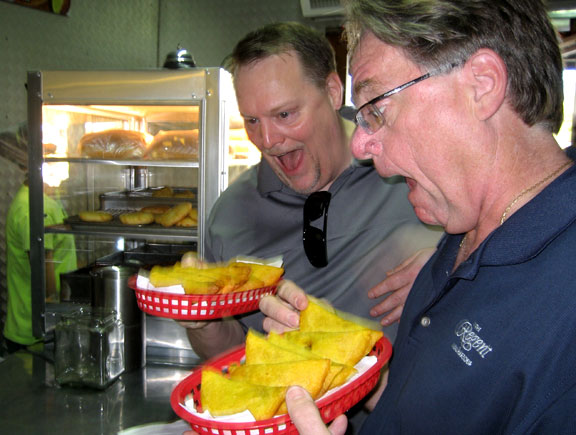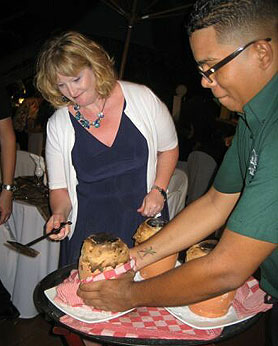 "It was an amazing trip and I made memories I'll certainly not forget," Scott said. "On our first night in Aruba, Liz Wunderlich from USMEF and I went with Matt Boland, executive chef of the Westin Aruba, to a place called Zeerover. It's right on the docks and they fry up the fresh catch and serve it with their locally made papaya hot sauce. I also went with him to Mi Boca Dushi where we had empanadas, chicharron and arepas. I make arepas on my menu but these were amazing!" Scott admitted.
During their stay Chef Scott and wife, Linda, enjoyed dinner at Papiamento, a local restaurant where a traditional meal includes a clay pot filled with fresh fish, lobster and scallops with onions, peppers, tomatoes and white wine. "The food is sealed and cooked until succulent!"
Aside from enjoying the local cuisine, the chef participated in a seminar for about 60 local chefs. They discussed current trends, beef prices in today's market, and presented cuts like brisket and back ribs that can easily be incorporated into dishes that please customers.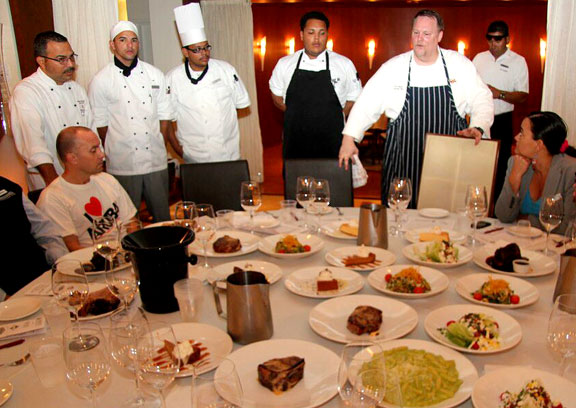 With words like amazing, succulent and gorgeous, it's clear Aruba is a unique destination with amazing foods, local delicacies and for a limited time, a uniquely ¡Oba! menu.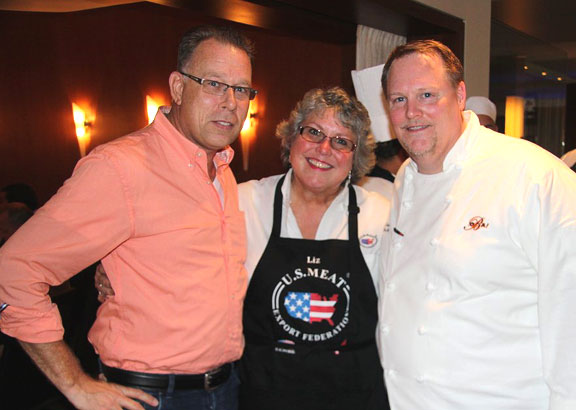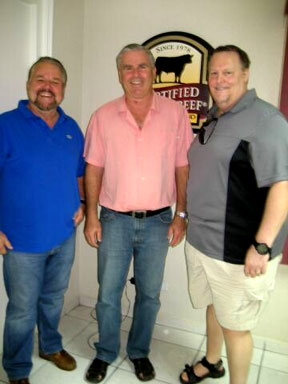 Special thanks to Chef Scott for sharing his adventures with us. If you're in Portland, visit ¡Oba! Restaurante, or check out the eatery — and its Portlandia fame! — on facebook.
And from all of us at GoRare.com and Certified Angus Beef LLC, our gratitude to the Texas Beef Council, U.S. Meat Export Federation, Buckhead Beef, Caribbean Overseas Ltd, Renaissance Aruba and Arion Wine Company for making this annual event possible.