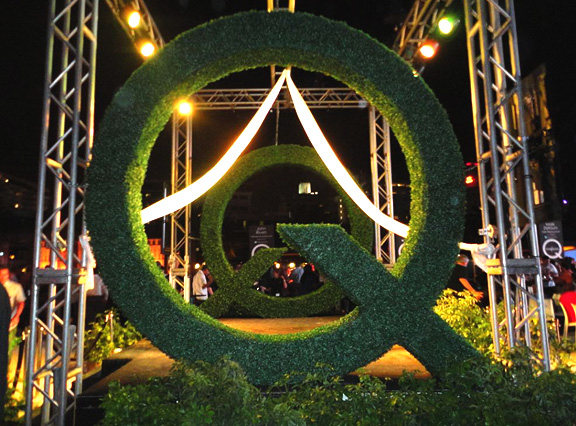 If you're a facebook fan or twitter follower you may already know we spent last weekend in the fun and the sun of South Beach, Miami. The Food Network South Beach Wine & Food Festival is not for the faint of heart, nor for the calorie-counting connoisseur. The event is a giant epicurean adventure brimming with food, wine and people having a very good time.
The big questions: What did we eat? Who did we see? What did we do?
We hung out with the country's most talented chefs and gazed at the most beautiful food ever to be found on the beach. We're still reeling from flavor-induced euphoria.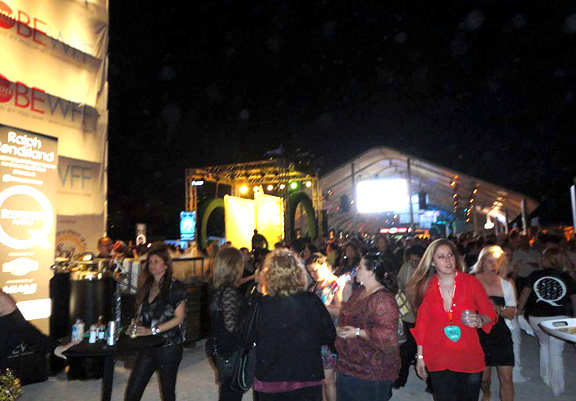 The beach was alive with foodie folks and Food Network celebrity chef fans.
And we have to be honest … face facts … own up: we cheated on our true love. The Certified Angus Beef ® brand will forever be our favorite …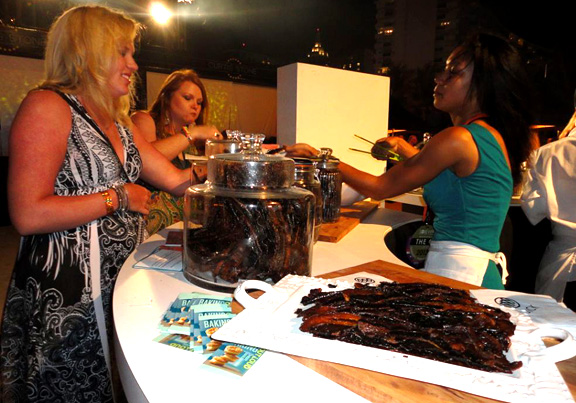 but ohhh, was that candied bacon a treat! We didn't fly south to chew the fat, however.
Certified Angus Beef was the official beef protein sponsor of Wine Spectator's Best of the Best sponsored by Bank of America event. We also went to support some of the country's best chefs who requested Certified Angus Beef ® brand cuts to make truly delectable meals for thousands of people.
We rubbed elbows with some of our favorite chefs like Red, the Steakhouse proprietor Peter Vauthy; Peter Dale from The National in Athens, Ga., and yeah, that Iron Chef America champ — you know, the bald guy from Cleveland who featured Certified Angus Beef ® brand cuts during his Carnivorous Dinner.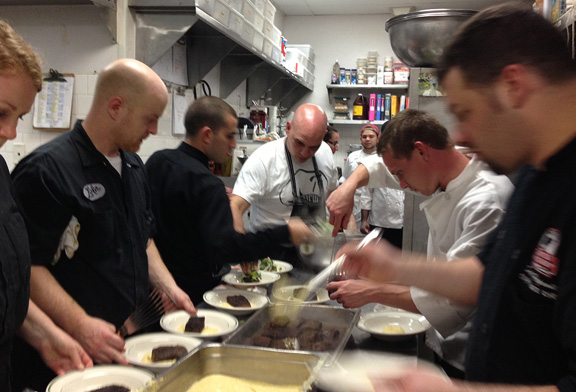 There's more to come.
We have food, photos and cool details to share. We'll even take you island hopping with Chef Cindy Hutson. Travel with us from the Caymans to the South Beach, then back to Ohio for a real rock-n-roll affair.
What else would you expect from a blog called Go Rare?!