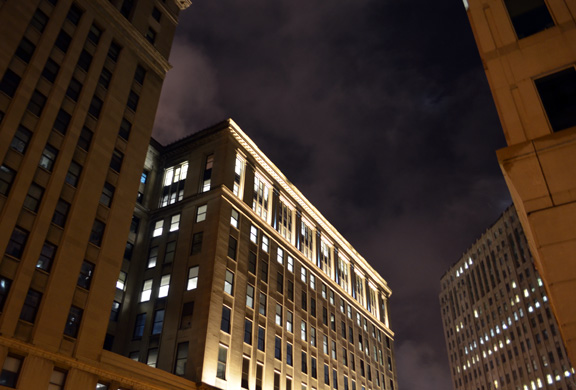 When the Certified Angus Beef ® brand heads to Cleveland with 160 or so friends, it's bound to be a tasty adventure. Events like these are always much more than …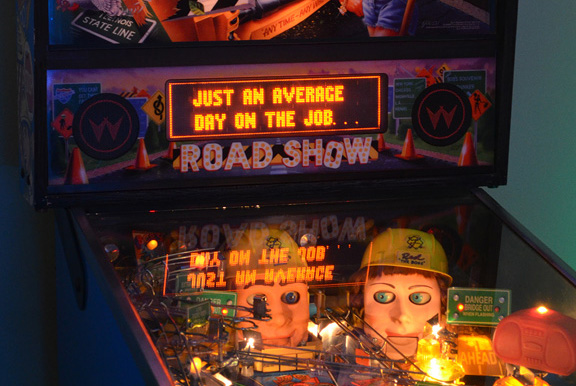 It was a very special evening … we celebrated our Specialists. The 2013 Specialist Seminar, Feb. 27-March 1 in Cleveland, is the place to be for innovative sales, marketing and merchandising ideas needed to drive business. It's a training camp of sorts — we hope to help our customers so they can, in turn, help their customers succeed.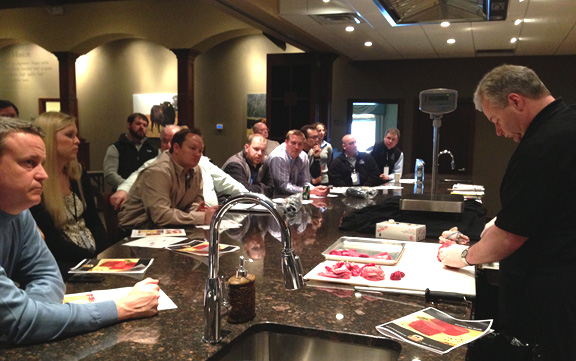 This year's seminar includes access to our Education & Culinary Center — part classroom, part research and development center, part entertainment venue. Participants gain beef industry insights and learn tips to help them work closely with restaurants. It's a wealth of information for the folks who sell and deliver Certified Angus Beef ® brand steaks to your favorite restaurants. But before we hit the books — or the butcher block — it was time for a little par-tay of the rock around the clock variety.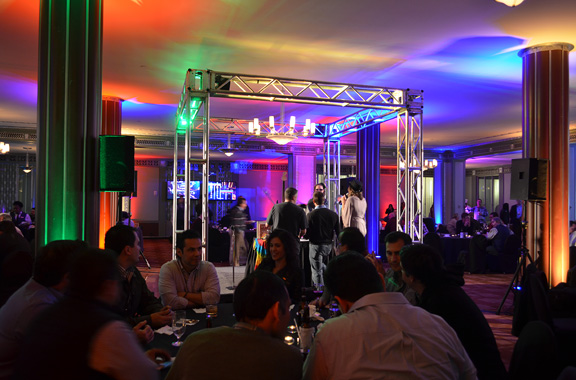 Dubbed 'Beef-A-Palooza', the opening reception at Cleveland's Ritz-Carlton was a colorful affair. Many guests arrived in costume — as favorite rock legends.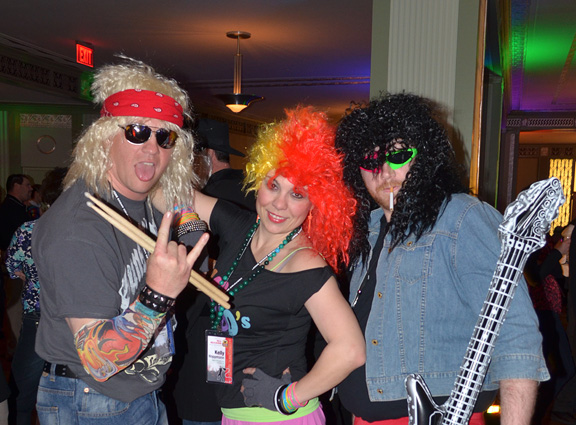 The music was legendary and the Guitar Hero competitions? A quiet riot.
But the highlight of the evening? The food of course!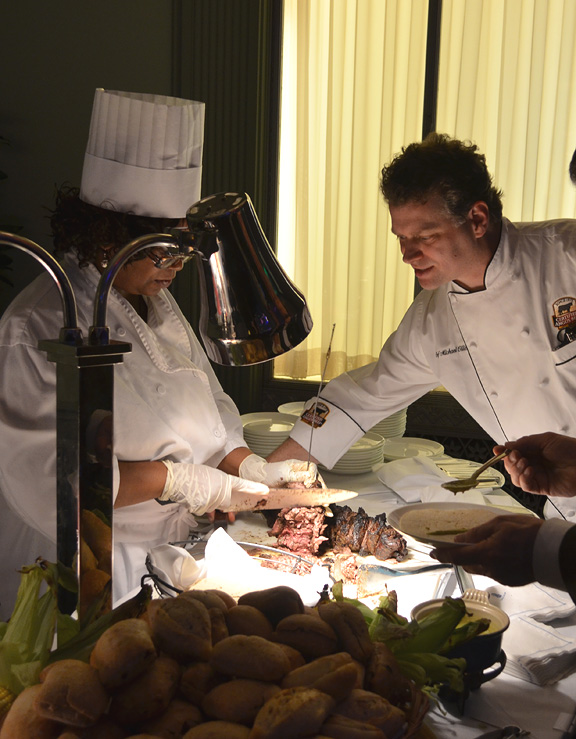 Chef Michael Ollier's menu had the crowd in an uproar. I didn't see fans waving cell phones (or lighter, if you're old school) in the air, but each dish was a show-stopper — from the garlic center-cut strip loin with toasted barley and rosemary demi …
… to the Brazilian-style skewered skirt steak with tortillas and salsa …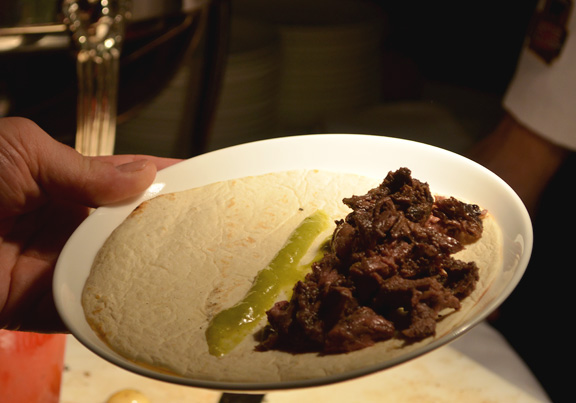 … to the chimichurri marinated churasco.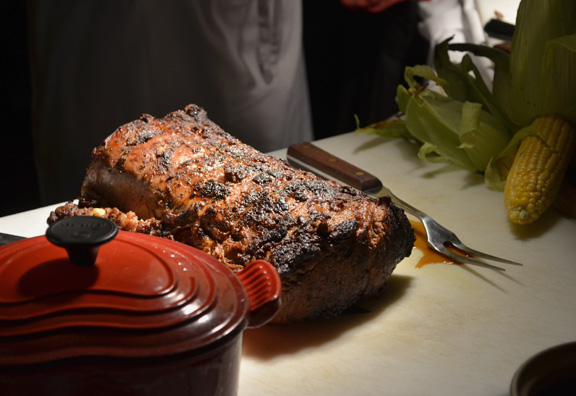 There was also 'Drunken Motley Stew' — beef a la bourguignon with mushrooms. And there's Chef Donna Hann from the Certified Angus Beef ® Education & Culinary Center.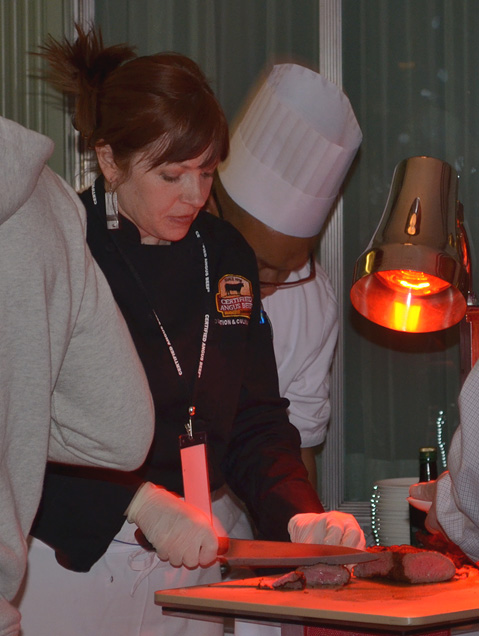 She's always on the cutting edge of fabulous food!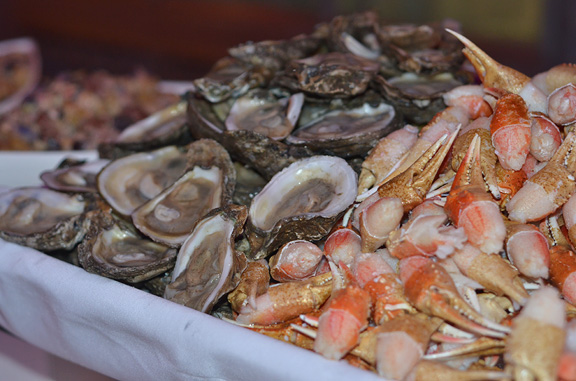 There was Caesar salad, heirloom potato and chorizo salad, a cheese and charcuterie board, shrimp cocktail, fresh oysters, and snow crab claws. Did I mention the hors d'oeuvres? 'Southern Rock' bourbon-marinated coulotte and fried okra, and 'Midwest Mayhem' smoked walleye cucumber roll. And party-goers got their just desserts: 'Chuck Berry' cobbler, 'Guns & Roses' rose hip panna cotta and 'Black Sabbath' black forest cake.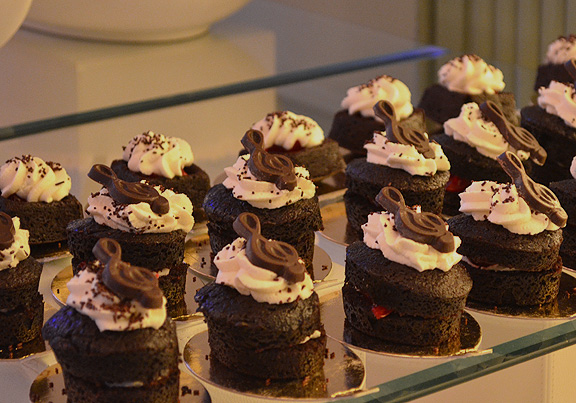 Now THAT was a rockin' affair to remember!
For more photos, visit our facebook album.