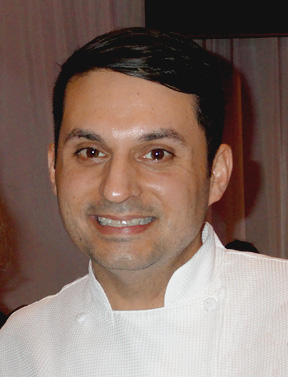 Meet Peter Dale of The National in Athens, Ga. He's passionate about beautiful food and premium ingredients, and enamored with the city he calls home.
My Athens — a photo gallery to benefit Habitat for Humanity, came from Chef Peter's desire to unite people in celebrating aspects of art and culture in Athens. That affection isn't limited to his home, however.
Chef Peter's talents were showcased at the recent Food Network South Beach Wine & Food Festival (SOBEWFF) in Miami. Thanks to suppliers Southern Foods and Pate Dawson Company, he created vibrant, mouthwatering dishes for Wine Spectator's Best of the Best event held at the Fontainebleau Miami.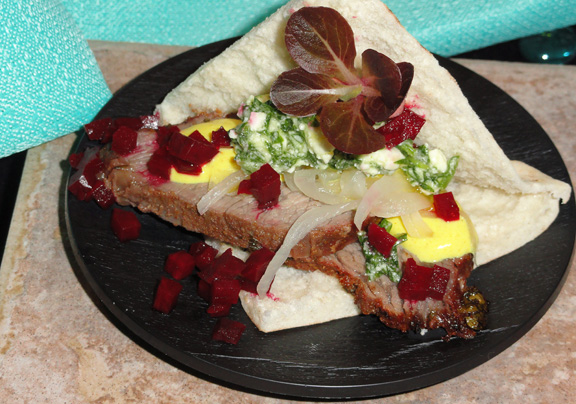 Guests enjoyed his grilled Certified Angus Beef ® tri-tip with pickled beets, Vidalia onion and Tahini yogurt served on a pita and …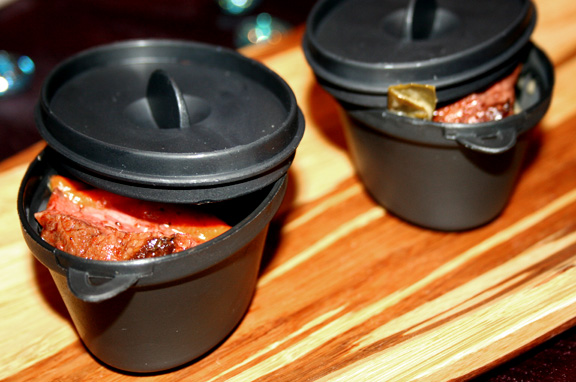 Certified Angus Beef ® hanger steak with red chimichurrio and his "Georgia take" on collard greens.
"The idea was to marry traditional Southern ingredients: peanut butter to round out the vinegar, in the collard greens. Most people seemed really pumped by the idea, which was a pleasant surprise," he says of his SOBEWFF cuisine. "And I was proud when Daniel Boulud told me he liked them!"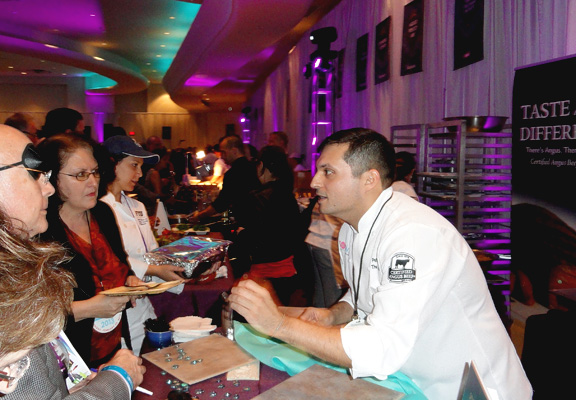 "South Beach is an amazing kaleidoscope of people and places, and Best of the Best was no different — a total whirlwind, but so much fun!"
Even if a participant asked him to leave.
Not literally, of course. "Move to New York City, you'll be rich!" voiced one guest. It was one of the most interesting conversations of the night, but Peter says not to worry. "Visiting New York City is great, but I love cooking in Athens."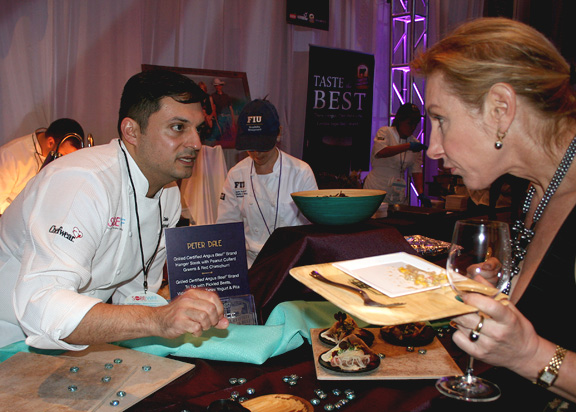 The South Beach festival scene wasn't all work and no play for Chef Peter. He did have opportunities to try food from colleagues. "After eating Peter Vauthy's [of Red, the Steakhouse] dry-aged Certified Angus Beef ® brand steaks, I'm going to get those in for special occasions at The National. The beef is out of this world!"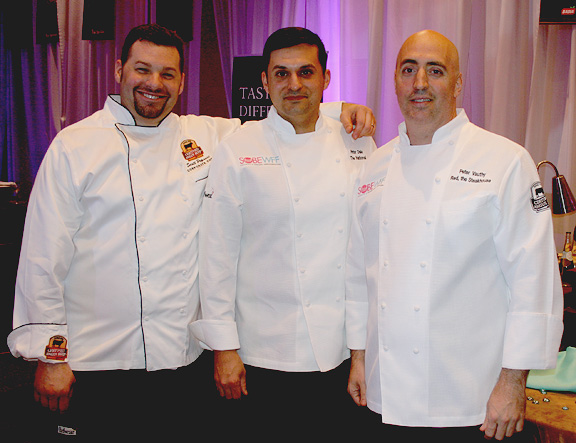 He also attended Michael Symon's Carnivorous Dinner held at Red. "I loved the pastrami beef short ribs. Such a novel idea and really delicious." And from a different coast, he lauded Chef Thomas McNaughton's [of San Francisco's Central Kitchen] citrus-cured snapper. "It's similar to ceviche, but more subtle and really nice."
Traveling to the South? If you're ever in Athens — that's Georgia, not Greece — have a meal at The National. It's a casual neighborhood gathering spot reminiscent of Europe's bars and cafés. Mediterranean inspired food and wine is served for lunch and dinner in the dining room, and throughout the day at the bar. The menu offers culinary traditions from abroad, and values local farmers and Northeast Georgia's changing seasons. Visit on facebook.