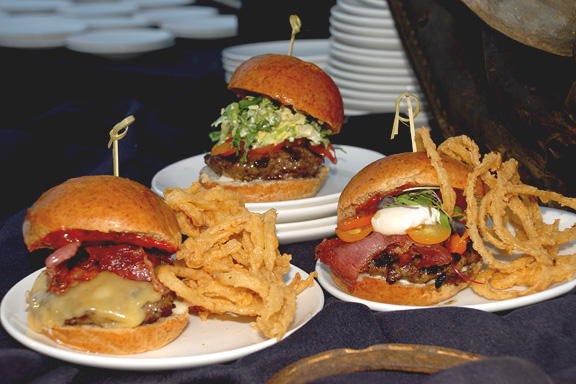 If you're a carnivore like me — and if you're reading this blog, I have to assume you are! — you know meat can be incredibly delicious. ("Well, duh," you're surely thinking right about now.) And it doesn't have to be fancy to be great — take burgers, for example. I bet there are few among us who don't salivate at the very thought. And while a really good burger is, at its essence, a simple thing, it can be the stuff of legend. It's also the perfect canvas for creativity.
I'll go out on a limb and say a burger is the perfect canvas for MORE MEAT. Yes, it may be gilding the lily, but I'm excited to see when chefs and restaurateurs look to pair other proteins with a ground beef burger. Talk about a flavor boost!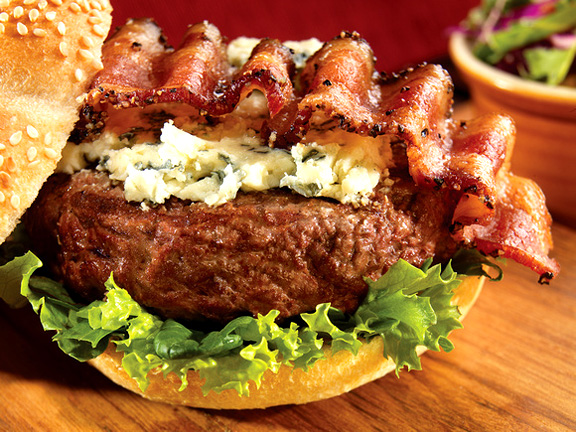 Of course, the classic meat-on-meat masterpiece is a bacon burger. As common as it is delicious, you'd be hard pressed to find a burger purveyor that doesn't offer some variation of the classic bacon (cheese)burger. It just so happens I'm big on pig, and really enjoy a crispy strip or two of (pork) bacon … but beef purists appreciate the beef bacon crafted by Los Angeles-based celebrity Chef Govind Armstrong.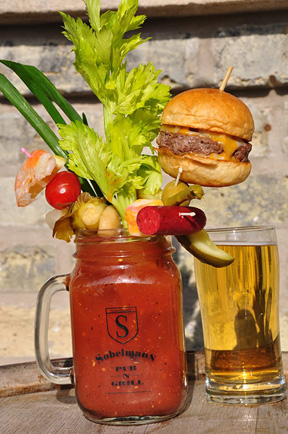 If it's more porky goodness you want, check out Sobelman's Pub and Grill in Milwaukee. Home of the city's best burgers, one option it offers guests is "The Piggyback." Pork belly, fried onions, mushrooms and a bourbon sauce. That's right, say it with me now: YUMMMMMMMMM.
(Oh, and while you're there, wash it down with their "Bloody Masterpiece" — a Bloody Mary garnished with a bacon cheeseburger slider and 12 other treats!)
March is International Burger Month. We're celebrating with great recipes, unique burger toppings and — don't miss this! — a fabulous giveaway on our facebook page. Check it out!