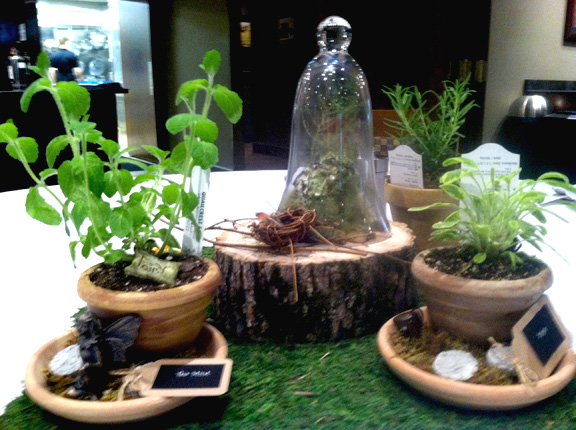 Cooking with fresh herbs is the culinary equivalent of rolling your car window down on the first warm spring day. You just want to breathe deep and take it all in — the fresh aroma, the bright colors, the feeling that the world is somehow just a little more alive.
That's what fresh herbs — like other fresh, quality ingredients — can bring to the plate: a brightness and lightness that heightens all the senses and enhances the eating experience. Best of all — and I'm proof of this fact — almost anyone can grow herbs. A few small pots on a sunny windowsill will do.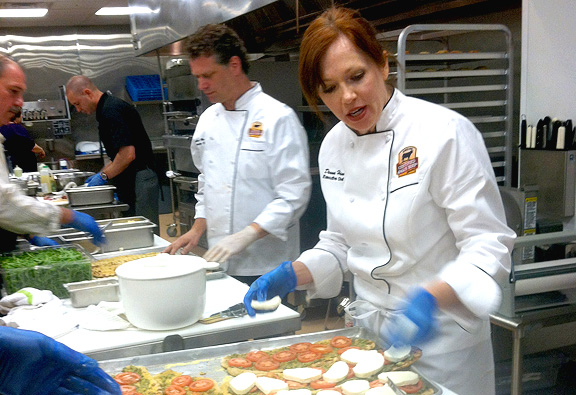 Chef Donna Hann with the Certified Angus Beef ® brand, a big fan of these tiny treasures from the garden, shares a few tips:
Treat herbs like fresh flowers: when you bring them home from the store (or snip them off the plant), cut the ends on the bias and place them in a container of water in the fridge, then tent them loosely with a plastic bag.
Mint and basil leaves may darken in cooler temperatures, so those are best left in water on the kitchen counter.
Don't use the woody stems of herbs like rosemary or bay leaves to finish a dish. Pull off the green leaves, then save the stems to flavor your next soup or stock.
Chop herbs like a pro by using a sharp knife. Roll large-leaved herbs like basil or mint into a "cigar," then cut them chiffonade-style into thin, delicate ribbons. Smaller-leaved herbs like parsley, cilantro or thyme can be twisted into a ball and then chopped finely.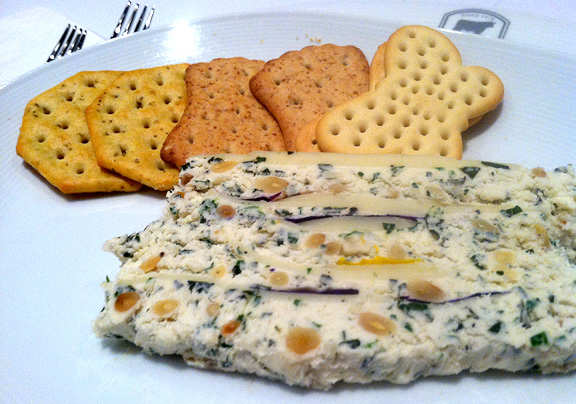 Hann used the garden's bounty for a special herb-inspired luncheon that started with a terrine of herbed cheese with edible flowers, sparkling rosemary limeade and plum iced tea with thyme.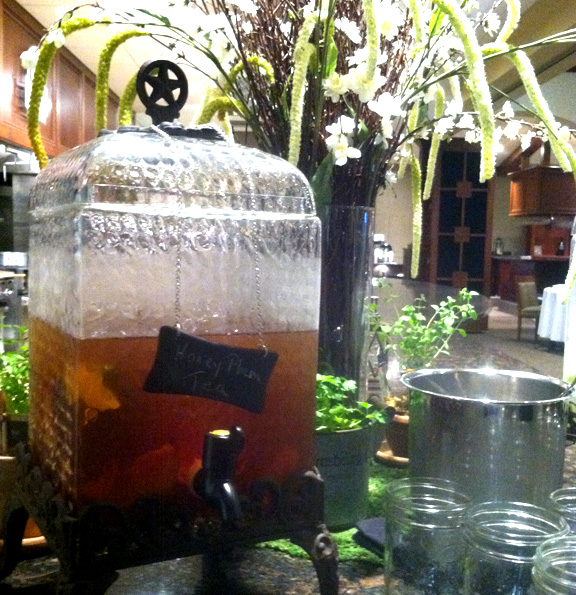 Her springtime take on a wedge salad featured crispy bacon, blistered tomatoes, avocado – and a garden-fresh Green Goddess dressing.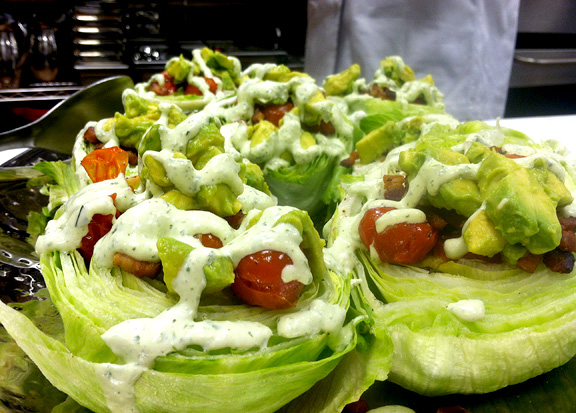 The main course: grilled pizza! The Gardener's Pizza was topped with homemade pesto, fresh ricotta and mozzarella cheeses and tomatoes, while the Black and Blue Cowboy Pizza featured caramelized red onions, gorgonzola and Monterey Jack cheeses, arugula, and dry-rubbed, garlic oil-basted Certified Angus Beef ® tri-tip steak.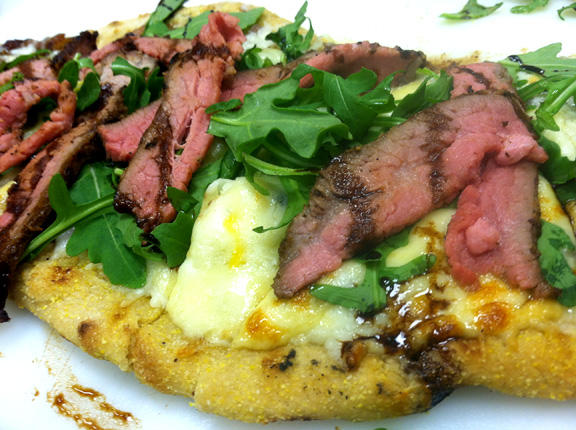 Chef Donna's tri-tip rub is delicious — and she was kind enough to share the recipe:
Chef Donna's Tri-tip Rub
4 tablespoons granulated garlic
2 tablespoons granulated onion
2 tablespoons paprika
1 tablespoon smoked paprika
1 tablespoon cayenne pepper
2 tablespoons kosher salt
2 teaspoons freshly ground black pepper
4 tablepoons chopped fresh rosemary
Combine ingredients (makes about 1 cup) and sprinkle liberally on beef before grilling. Save leftovers for your next steaks.
And what's a meal without dessert?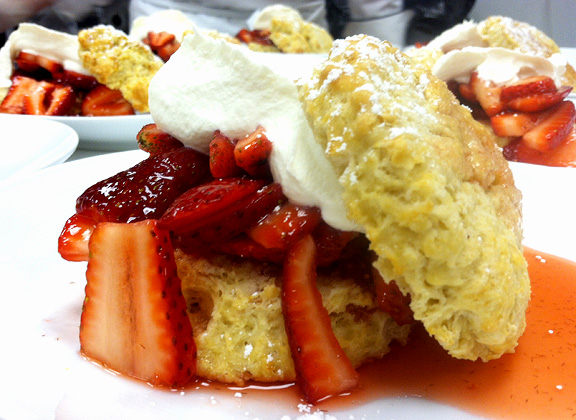 The best flavors of springtime were combined in shortcakes topped with minted strawberries and Chantilly cream!
Craving a taste of springtime? Open those windows and try Chef Donna's recipes for Green Goddess dressing and Basil Pesto!
Green Goddess Dressing
1 cup mayonnaise
1 cup chopped scallions, white and light green parts (about 6 to 7 scallions)
1 cup chopped fresh basil leaves
¼ cup (2 lemons) freshly squeezed lemon juice
2 teaspoons (2 cloves) chopped garlic
2 teaspoons anchovy paste
2 teaspoons kosher salt
1 teaspoon freshly ground black pepper
1 cup sour cream
Place the mayonnaise, scallions, basil, lemon juice, garlic, anchovy paste, salt and pepper into a blender or food processor and blend until smooth. Add the sour cream and process until just blended. Use immediately, or refrigerate until ready to serve.
Basil Pesto
¼ cup pine nuts, toasted lightly in a dry skillet over low heat
2 cups packed fresh basil leaves
3 cloves garlic
½ cup extra virgin olive oil
Kosher salt and freshly ground black pepper, to taste
¼ cup freshly grated Pecorino or Parmesan cheese
Bring a medium saucepan filled with water to a boil. Prepare an ice water bath by adding 8-10 ice cubes to a medium bowl of water. Quickly drop basil leaves into the boiling water and blanch for 20-30 seconds. (This halts the oxidation process caused when the enzymes in the leaves are chopped, bruised or processed.) Remove the leaves and place into the ice water bath to stop the cooking.
Combine pine nuts, basil and garlic in a food processor or blender and pulse until coarsely chopped. Add oil and process until it's fully incorporated and smooth. Season with salt and pepper. Transfer to a bowl, mix in cheese and use immediately. (If freezing, do not add cheese until defrosted — transfer to an airtight container and drizzle a small amount of additional oil over the top. Freeze for up to 3 months.)