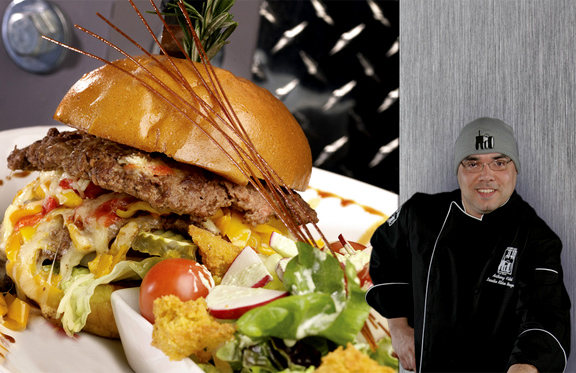 Before 1998, Anthony Vidal had barely set foot outside of his neighborhood in the Bronx. In the past eight months, he's barely set foot inside his home in Las Vegas. Such is the life, however, when you're the face and culinary inspiration behind one of the country's hottest — and fastest growing — dining concepts.
Vidal is the corporate executive chef of Hash House a Go Go, a swanky, casual, hip dining spot that prides itself on its visually-stimulating and palate-pleasing "twisted farm food."
After operating mostly on the west coast in Las Vegas, Reno and the original location in San Diego, Vidal & Co. have taken the concept eastward, opening concepts in Mohegan Sun, Conn., Chicago and Orlando over the past year.
"I'd visit the site during construction and make sure the kitchen layout was where it needs to be, then spend a month-and-a-half at each place to get them up and running," said Vidal, who earned his stripes as a youth working days in pizza shops and delis while taking night classes at New York Restaurant School. "I have a wife and three kids at home, and it can be tough. My wife is definitely a rock. I'm lucky to have her with the job that I do."
Hash House is the epitome of big food. From giant portions of meatloaf, sage fried chicken and waffles to filet mignon and sword fish, the establishment has been featured by Martha Stewart, Steve Harvey, Dr. Phil and Man Versus Food, among a host of other media.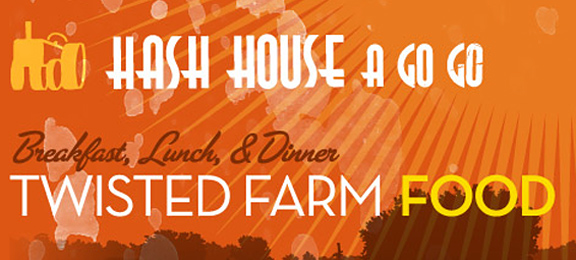 "It's a fun atmosphere," Vidal says. "We've got hip loud music, anything from country and rap to R&B and oldies. It's a real family atmosphere. The food is big and we have something for everybody."
Hash House opened in San Diego in 2000 under the watch of Chef Andy Beardslee, whose goal was to produce interesting food while pulling from his experiences growing up on a farm in Indiana with fresh produce and livestock. Owner Jim Rees, who was an assistant to David Copperfield at the time, visited the original restaurant and fell in love. He was so enamored with it that he purchased the rights to open up more locations, starting in Las Vegas.
Enter Vidal, who'd moved to the west coast in 1998 and opened several restaurants for Cheesecake Factory and Elephant Bar. By chance, he was introduced to Rees through a mutual contact, and the rest is history.
"Andy's principles are what still guide me," Vidal said. "I picked his brain a lot early, and still use his mind when we're creating new dishes."
With its three new locations up and running, there are now eight Hash House locations across the country. Vidal points out that more locations doesn't mean less quality.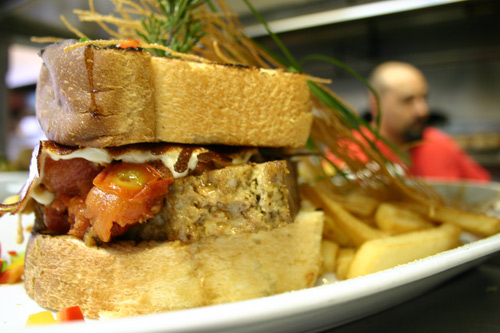 "We're the only restaurant chain in the country to have pasteurized eggs," he says. "A lot of times people get their eggs scrambled well done, but we want people to have them however they want. We're also a total Certified Angus Beef ® house. We use it in everything — even our meatloaf. We take ground chuck and mix it with pork tenderloin, garlic, sriracha and Panko. It's amazing."
Currently, Vidal is back home in Las Vegas with his wife and children, working out of the Hash House location on The Quad. And what's next for Hash House? Possibly more locations. Though no location plans are finalized, make no mistake, Hash House is on the move. But until that happens, rest assured that Chef Anthony is enjoying sleeping in his own bed.
And he's probably dreaming about meat loaf.