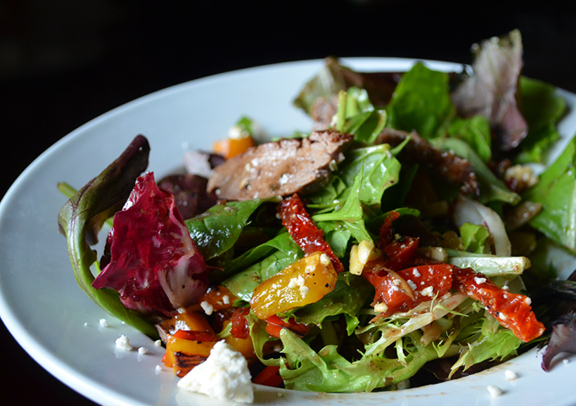 There was a time when I made one meal and the family ate it, just as I made it. That seems like so long ago. As the kids get older, nutrition tips come from here and there, and we gain more options when dining out, my kitchen seems like a mini restaurant. I jokingly think of it as 'confetti cooking'.
The Confetti Cooking Concept came to mind a few months ago when I made pasta "salad" for dinner. It was actually pasta served like a relish tray with "build your own" toppings.  One family member declined mushrooms and onions; the other tomatoes and dressing. Mine had the most vegetables and the greatest variety.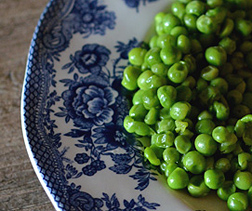 This wasn't the first time — nor will it be the last — for our uniquely different eating preferences. It's typical, more often than not, with family favorites like burgers, tacos, sandwiches, baked potatoes, omelets, pancakes and more. We rely on four unique varieties of tuna noodle casserole, for instance. One of us prefers cheese only, another cheese and tuna; one enjoys the addition of mushroom soup and a fourth family member also wants peas in the dish.
You know it's reached a new level of intensity, or should I say insanity, when I make a one-pot dish. I served pizza casserole with three individual sections: cheese only, pepperoni, mushrooms and onions, and the addition of olives, all nestled in the dish from one end to the other. The dish also involved estimating how much each of us would eat for dinner and later meals. It was a totally new realm of meal planning, and one I don't enter often.
Food preference is not genetic in our household. My two teens started out eating the same meals, but their tastes evolved differently. There is one thing we all agree on: beef. The entire family enjoys the superior flavor, juiciness and tenderness of the Certified Angus Beef ® brand, from hearty steak and potato meals to lighter-fare steak salads.
So where does this lead us? What will evolve with our next generation of home cooks? Perhaps the key word is experimentation. Think about how fine ingredients from cooking shows and restaurant menus are making their way into our kitchens. Social media certainly adds to the level of creativity and unique expectations of family meals. Fortunately for us, our solution seems to be making dinner time family time from planning to cleanup … and a treasure hunt for beef recipes we can all agree on!
Happy cooking!