Our GoRare.com writers are avid food fanatics, and recently decided to become a bit more adventurous in their home kitchens. Specifically, we have a plan to prepare beef dishes in ways we never have before. In the coming weeks, we'll be trying new cooking techniques — new to us, perhaps old hat to you.
I was trying to decide what my beef adventure would be and happened to have some ripe peaches available from my family's orchard. Nothing gets the creative juices flowing like sweet, plump peaches lining the kitchen counter!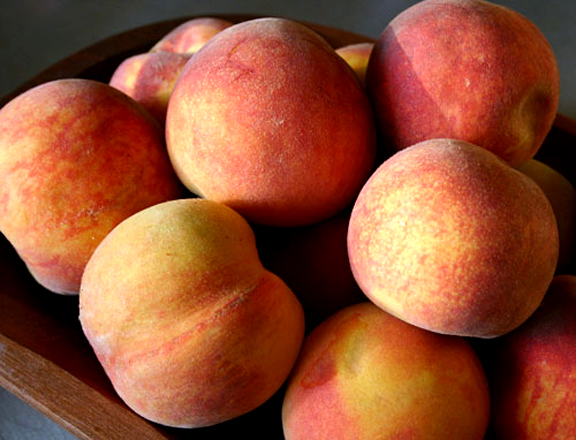 With the addition of a few simple ingredients, I set to work crafting a refreshing and luscious salad. And I added some citrus into the mix with the addition of lemon.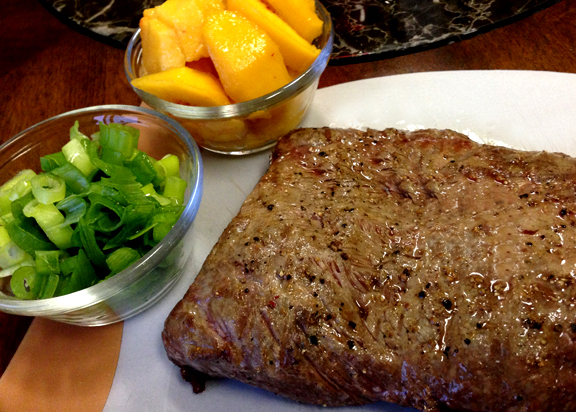 Steak & Peach Salad with Lemon Dressing
1/2 pounds Certified Angus Beef ® shoulder center steak or flat iron steak
2 teaspoons olive oil
1 cup low-fat lemon yogurt
1/4 cup lemon juice
1/4 cup thinly sliced green onion
1/2 teaspoon poppy seeds
5 peaches, washed and sliced
Mixed salad greens
Salt and pepper
I've never combined such unique flavors in one dish before, nor have I personally cooked with the flat iron beef cut.
Starting with a roughly 1.5 pound flat iron, I coated it with olive oil and rubbed pepper and salt on both sides. The sizzling sound was music to my ears when I placed the well-marbled cut on the hot grill.
While the kitchen and back patio filled with grilling aromas, I cut peaches, prepared salad plates and combined the dressing: yogurt, lemon juice, onions and poppy seeds.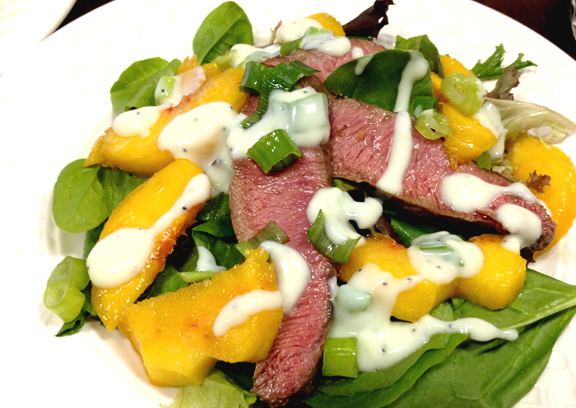 The finished product: steak & peach salad with lemon dressing.
What fruits do you combine with beef, to taunt the taste buds? We'd love to know — tell us in the comments, below. And be sure to tune in next Friday for another home-cooked adventure!