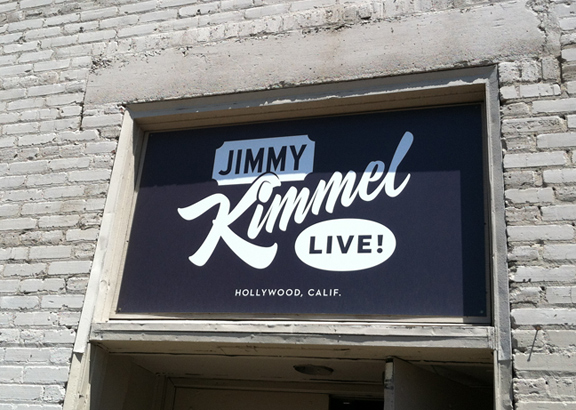 My first trip to Hollywood … home of celebrities, palm trees and the shiniest star: chef Adam Perry Lang's Serious Barbecue pop-up shop in the back lot of Jimmy Kimmel Live!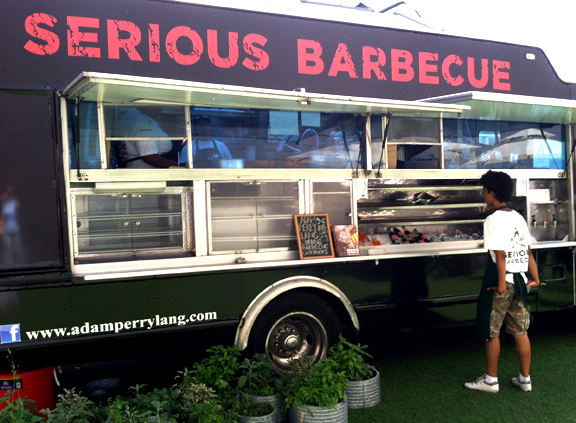 When I arrived at the pop-up, the first thing Adam proudly showed me was a beautifully crusted hunk of protein, and after trying, I quickly bestowed the award for best beef to his Certified Angus Beef ® brand short rib.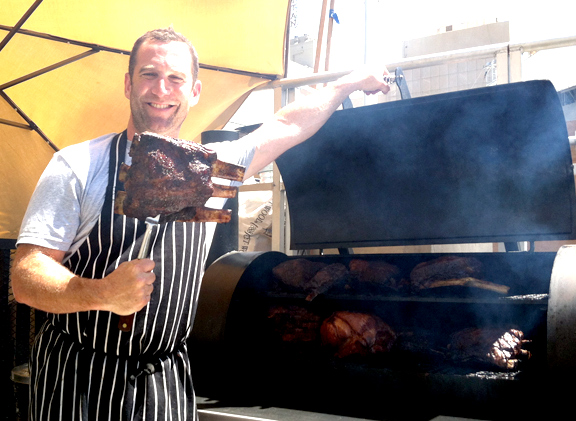 Adam runs on beefy adrenaline and his Pecan Smoked Ice Coffee. He rises at 3 a.m. to start the fires for his smokers, and his day concludes about midnight after hosting special dinners for "industry dignitaries." Though he has assistance at the grills, Adam is very hands on with the serving of great barbecue.
As a fan of Food Network's Chopped, I was elated to meet judge Chris Santos, who stopped by to say hello to Adam and to enjoy those great short ribs!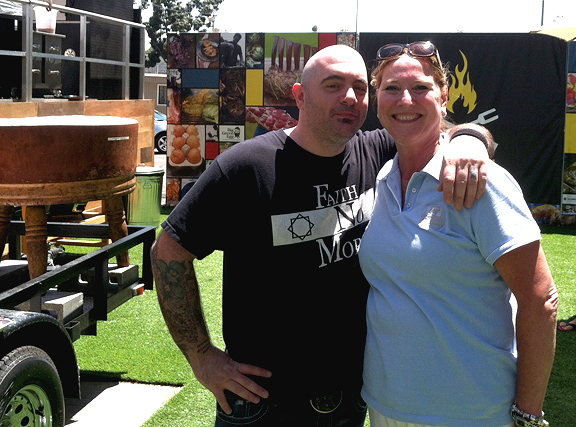 I am happy to be described by the Beach Boys as "a Midwest farmer's daughter," but I was elated to be a "California Girl" for a day!
For more information on Adam Perry Lang and Serious Barbecue, click here. And check out his appearance on an episode of Jimmy Kimmel Live! below: