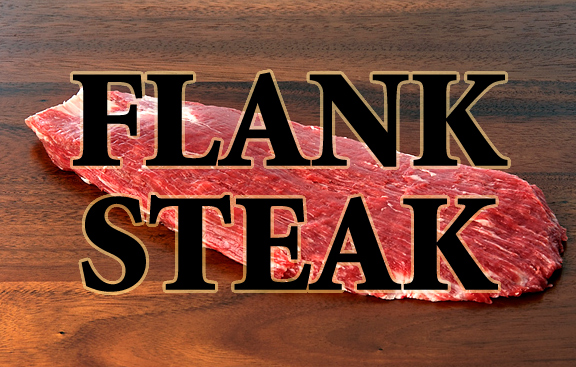 When it comes to enjoying a great steak, I'm an avid member of the strip club. However, my favorite cut of beef has long been flank steak — I salivate over its unique texture and bold, beautiful beefiness!
I ascribe to enhancing the flavor and tenderness of the flank with a marinade, and over the years have tested and tasted many. My "signature" marinade is one adapted from a Bon Appetit article from the last century, and it's shared below. It happens to be my easiest recipe — just two ingredients: a Certified Angus Beef ® flank steak and an 8 oz. jar of Grey Poupon Dijon Mustard.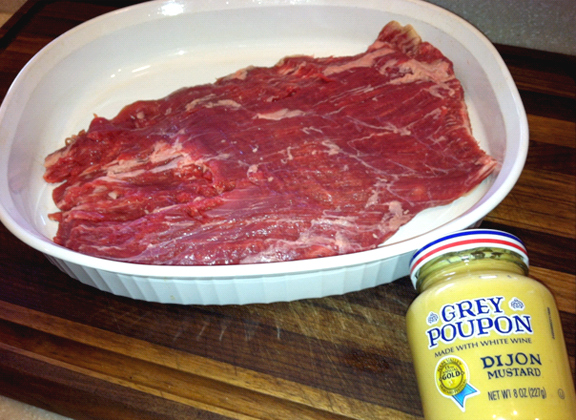 Directions:
Evenly coat both sides of a flank steak with mustard. Use the entire jar. Cover with plastic wrap and marinate overnight, or at least 8 hours.
Preheat your grill. Cook flank to desired degree of doneness.
The mustard will cook off , but if you want to add a better sear to the outside of the steak, scrape mustard off with a spatula before grilling.
It's that easy — and yes, delicious. Serve with a side of wild rice, your favorite vegetables or a salad. It doesn't get any better than a flavorful, two-ingredient meal. In fact, it really cuts the mustard.
Happy grilling!