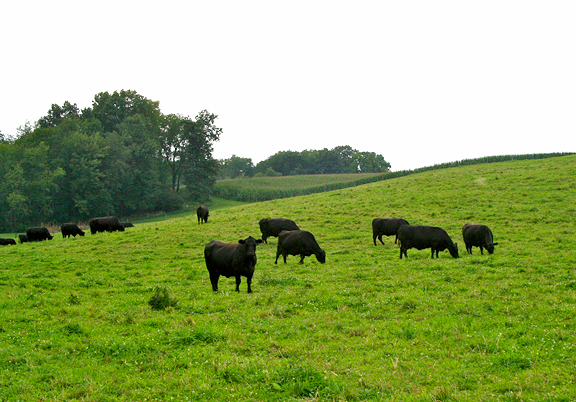 Editor's note: This post was written by intern Laura Conaway.
I'm a ranch kid through and through, and there's this bond that we ranch kids share. It's something we don't have to speak about but all feel (at least that's how it seems in my head). We have all experienced the late nights and the early mornings, the homework put on hold or the nice shoes ruined because we just had to do something really quick in the barn. We know what it's like to see a baby calf stand up for the first time, wobbly but so strong, and have felt the freedom that can only come from riding a horse full speed. So, needless to say, I'm drawn to these people. It's as if they know me, prior to any formal introduction.
I've been in Ohio for several months now, and I've had the chance to spend some time with local farmers and ranchers committed to raising high quality beef. I recently visited with Mike and Aaron Atterholt, their wives — both named Mandy, and their daughters. As is the case with all the families I've met, they welcomed me with open arms, warm smiles and a walk in the pasture.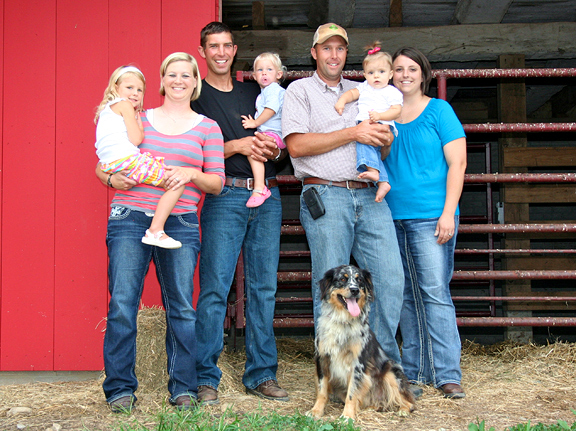 Here's the entire family, dog and all. She was a little more excited to be photographed than the girls were! Mike and Aaron's grandfather spent many an hour in that barn you see in the background.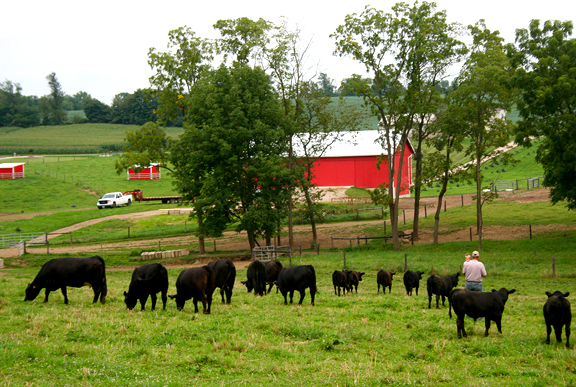 It has since been renovated but the hard work put into it back then can still be seen in the old floors and support beams. Apparently red is a favorite barn color in Ohio.
Perhaps there is nothing more rewarding about my job than when I get to visit with hard-working folks who have a passion and zest for this kind of life. They love the long hours and the unexpected happenings that come with working and living with animals.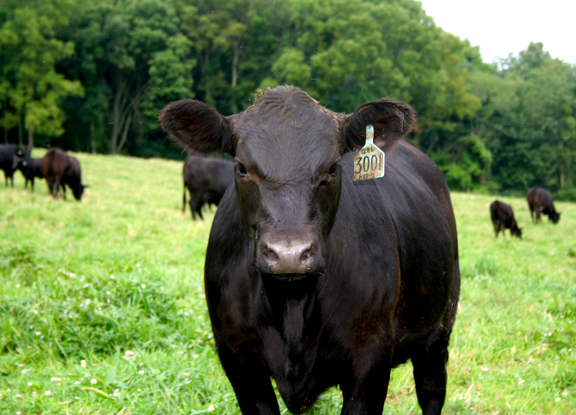 For me, a visit with them is a little like coming home. But what was really special about my time with the Atterholt gang was watching the little girls with the cattle.
As we moved throughout the field one child walked, another struggled but was determined to make it over the high grass, and one wasn't quite ready to leave the comfort of mom and dad's arms. I couldn't help thinking about all they have to look forward to, all they will get to experience.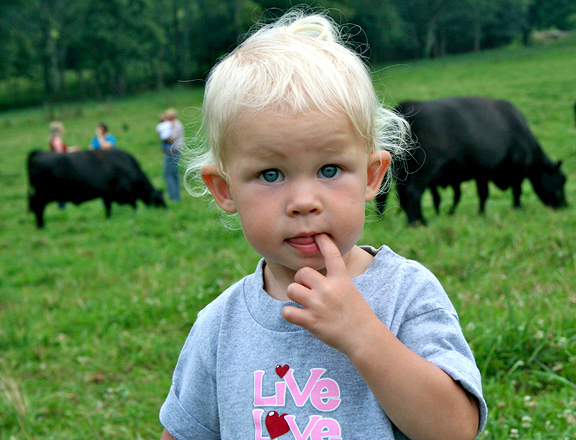 Because though I don't necessarily relate to them today, give them ten years and I will. I know what lies ahead: happy times and stories to tell for generations … times when they will get to help dad check the heifers on a cold night, or help mom prepare a warm meal to feed the cowboys. They have so many memories just waiting to be made, and I know — without a doubt — that they will grow up with a special love for life.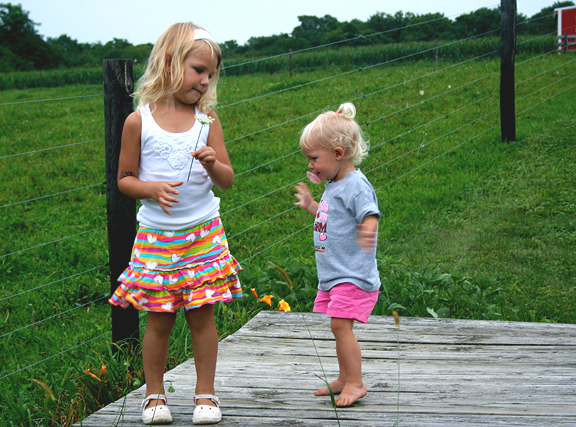 It will be impossible not to.
Greetings from the field,
~ Laura