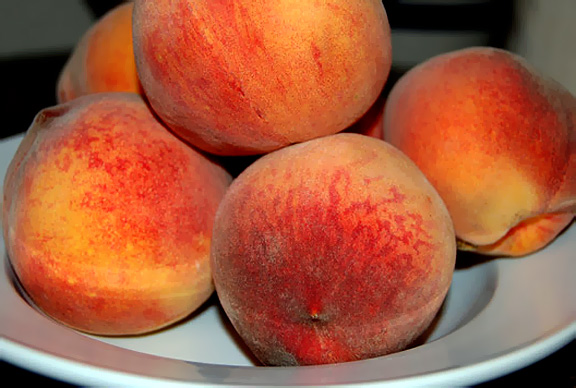 "Do I dare to eat a peach?"
With apologies to T.S. Eliot — and English majors and teachers everywhere — on my (mis)appropriation of a line from The Love Song of J. Alfred Prufrock, I say the answer to his eternal question should be a resounding "yes."
Yes, you should eat a peach. You should eat lots of them. You should grab this moment to enjoy the sweet, juicy taste that evokes the essence of summertime. You should eat them out of hand, and bake them in a cobbler, and steep them into iced tea — and pair them with steak for an incredible warm-weather meal!
Hold up, what? Steak and peaches? That sounds … crazy. But, trust me – it can be crazy delicious! Take, for example, this Steak & Peach Salad with Lemon Dressing.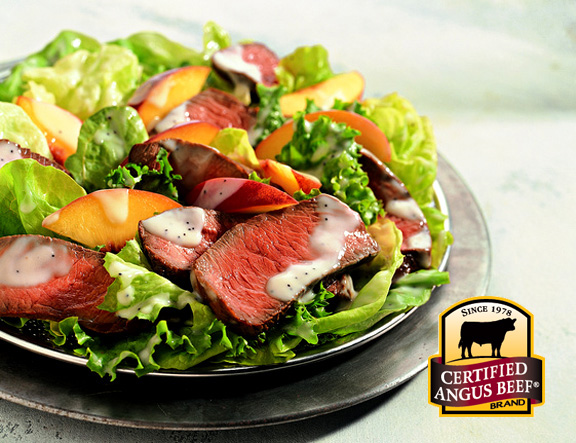 Savory steak, sweet peaches, a tangy lemon-yogurt dressing over crisp greens — it's a beautifully balanced combination of flavors and textures.
Are you more the "meat and potato" type? You can still enjoy a big, brawny, beefy meal with some sweet peach accents with this Smoked Brisket with Spicy Peach Sauce.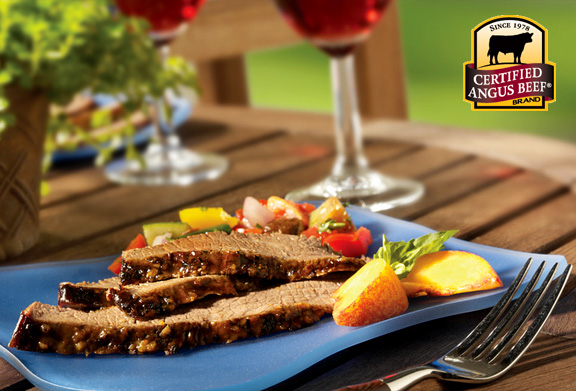 As the name implies, it's a mélange of smoky and sweet notes — with a little habanero and ginger thrown in for some tongue-tingling heat.
And if you've been looking for a good reason to try grilling pizza, I'd give a hearty recommendation to this Sirloin and Peach Pizza recipe.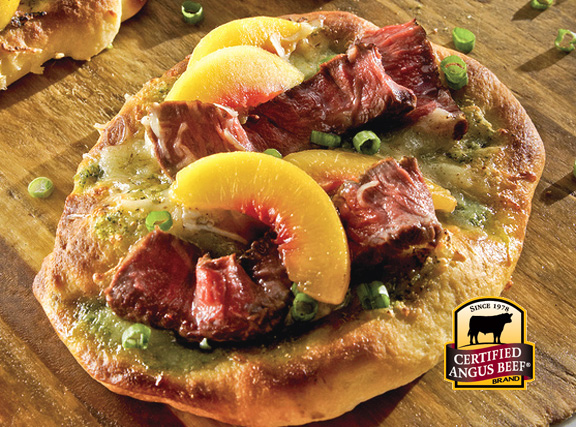 Fresh herb pesto, creamy mozzarella, robust steak slices and fresh peaches is a combination sure to impress your guests. I happen to love it paired with a refreshing sangria (include peaches in the pitcher).
It's peachy keen!