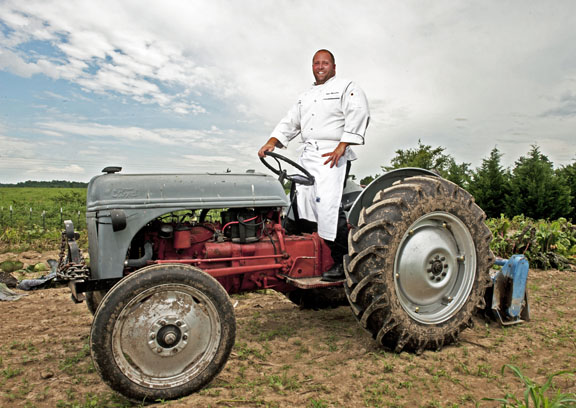 At first blush, Joshua Moore appears more Anthony Munoz than Anthony Bourdain. With his shaved head, smattering of tattoos up both arms and a physique well-suited for chasing down rival quarterbacks, Moore's chosen profession might raise a few eyebrows among those whom he's not yet acquainted.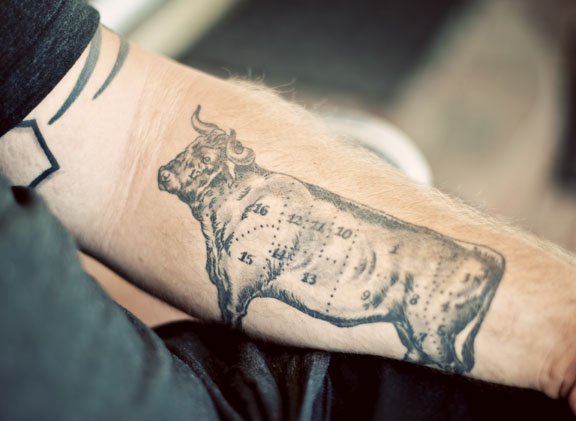 But take a stroll through the kitchen at his renowned Volare Italian Ristorante in Louisville, Ky. Watch him delicately garnish a dish into a piece of artwork. Or visit his 10-acre working farm where he personally grows and harvests half the produce he serves to customers.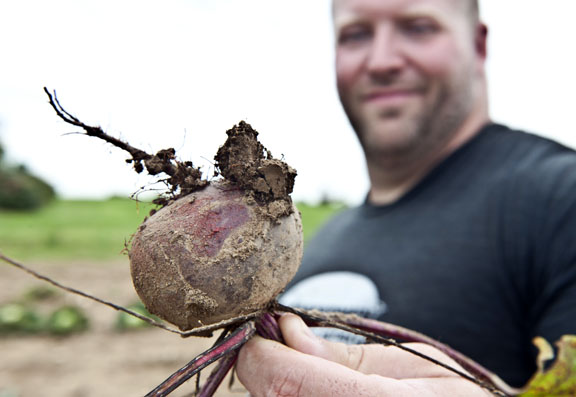 It's more than just farm-to-table in Chef Moore's realm — it's Josh Moore's farm to Josh Moore's table.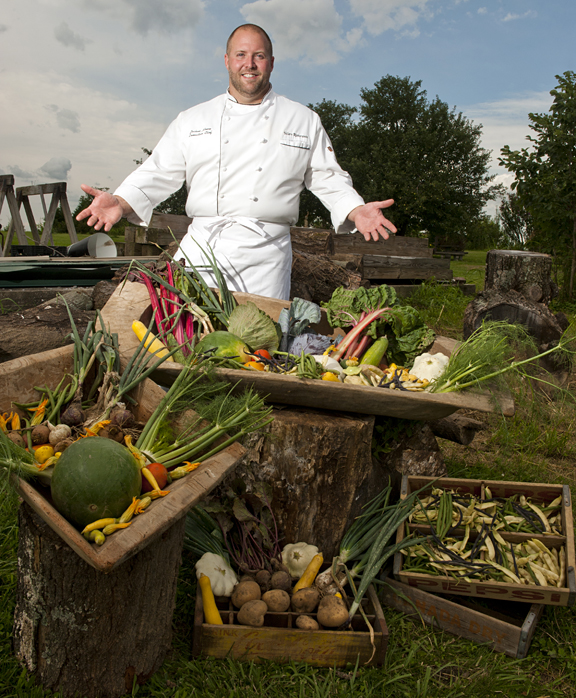 A Louisville native, and one of the chefs at the forefront of the Ohio River city's burgeoning culinary scene, Moore has built a reputation around the region for his southern-inspired Italian cuisine — which he recently featured at the noted James Beard House in New York City.
His diverse culinary background enables him to work under the rare double moniker of both executive chef AND executive pastry chef, and patrons' expectations are routinely blown away by the chef's creations.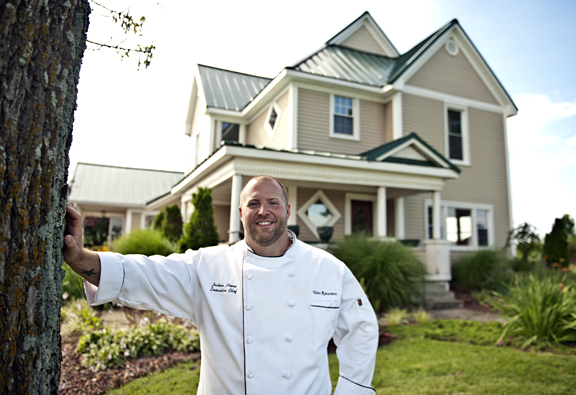 Moore recently spent some time with the folks here at GoRare for a quick Q&A. Here's what the chef had to say …
Aside from your own, what's your favorite restaurant?
Jack Fry's in Louisville.
What's the hottest trend in food right now?
Chefs seeking locally sourced ingredients.
How would you describe your style of cooking?
Traditional Italian with southern influences
If you could have any meal, what would it be?
My go-to-choice for any meal is a rare ribeye steak.
Are there any chefs you try to emulate?
I have a lot of respect for Mario Batali. I've enjoyed every meal I've had in his restaurants.
When you're not in the kitchen, what are you doing with your free time?
Working in my vegetable garden on my 10-acre farm.
The world's foremost authority on food is?
The Italians.
The one book every chef should have in the library is?
Le Guide Culinaire by Escoffier
Food Network is ­­­__________?
An outlet to get the general public involved and passionate about chefs and cooking.
If you could have only four ingredients in your pantry, what would they be?
Salt, olive oil, pasta and peppercorns.
What's the most expensive meal you've ever prepared?
A six-course imported Italian truffle dinner.
What is your favorite food/dish?
Beef Bourguignon is one of my favorite dishes.
All photos by Dan Dry.