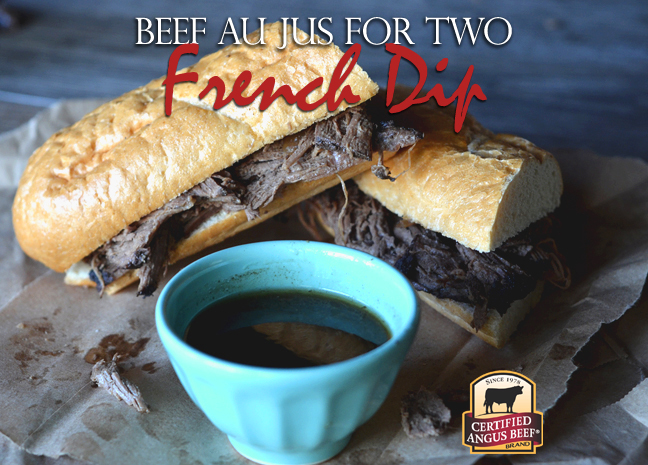 The writers here at GoRare.com are avid food fanatics. We're not professionals, but we're passionate about tasty bites and recently, we decided to be more adventurous in our home kitchens. We made a plan to prepare beef dishes we've never tried before — some difficult, some easy but all a first attempt by the people preparing them.
I decided to make French Dip sandwiches. They're not hard to make, don't get me wrong. They're mighty tasty — that's for sure. Thing is, I'd never considered using leftover pot roast in such a way … and why not?! Turns out my leftovers were the perfect ingredients for an easy 'Au Jus for Two' meal!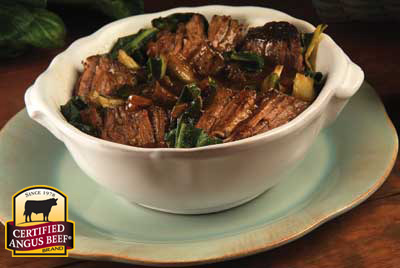 I began by making this recipe for Asian Slow Cooker Pot Roast. The roast was a bit of an adventure too, because I've never before cooked with Chinese five spice or bok choy.
We dined on pot roast one night and the next, I sliced leftover beef for sandwiches and assembled on crusty French rolls.
(Note: Chef Scott suggests thinly shaving a beef roast for French Dip sandwiches).
Making au jus: I used leftover Asian Pot Roast broth, added a tablespoon of Worcestershire Sauce for some umph and a drizzle of honey to balance it out. Delish!
I did ask the professionals in my midst how they would make a delectable dip for a beefy French dip-style sandwich. Chef Scott suggested using the broth from pot roast, then adding a tasty twist with truffle oil. A quick search offered a myriad of "French dip" recipes. I've decided it's a 'to each his own' kind of sauce. And however you mix and match ingredients, it's sure to be a tasty addition to your sandwich.
Love your leftovers: The next time you make a pot roast or have a leftover hunk o' beef from a back yard grill fest, make sandwiches!
Thinly shave beef
Heat and re-season if necessary
Assemble on a crusty baguette
Top with a slice of provolone cheese if you like
Heat leftover beef broth, add in desired flavors
And dip it, French-style
Dip on, friends. Dip on!