Think of it as the German version of "Southern hospitality." It's a sentiment that involves good friends, good food, good cheer and good times — and it's what Oktoberfest celebrations, both here and in the old country, are all about.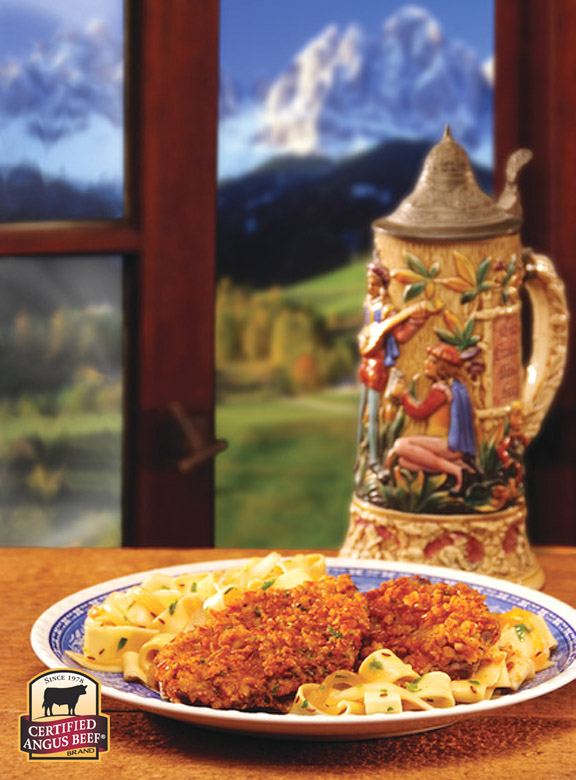 Get in the spirit of the season with our take on wienerschnitzel: Pretzel-Dusted Schnitzel, made from tender Certified Angus Beef ® brand steak. We paired our version with sweet onion and caraway noodles, but spaetzle (tiny dumplings) would be delicious, too!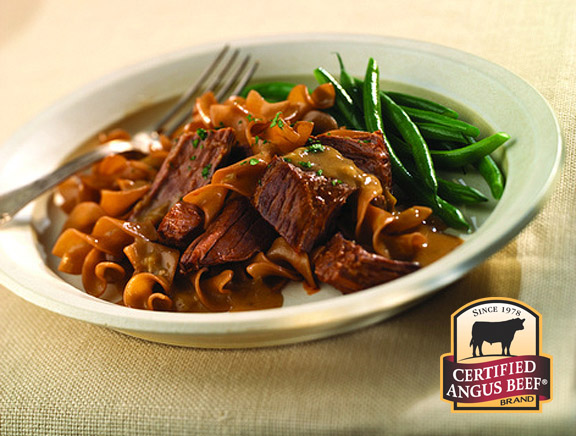 Craving something slow-cooked and soul-satisfying? We have a couple of choices: German Pot Roast, and German Beef Pot Roast with Mushroom Leek Sauce. Both are guaranteed to warm up a chilly autumn evening.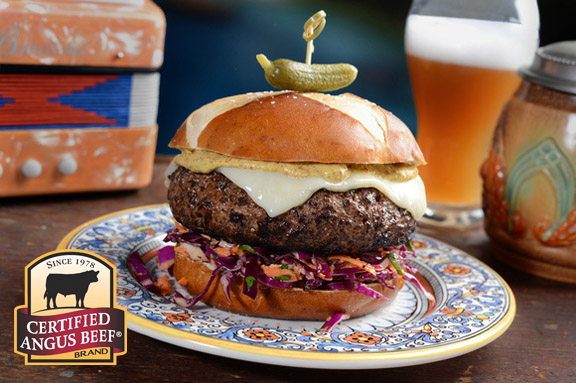 Burger lovers: we have something for you, too. Try our Spicy German Burger. Served on a pretzel bun and topped with crunchy cabbage slaw, Swiss cheese and pickles, it's sure to satisfy.
And remember, as the old saying (and polka song) goes: "In heaven, there is no beer. That's why we drink it here!" Raise your glass and celebrate autumn's bounty with friends and family — no lederhosen required.
Looking for more ideas? Visit our Pinterest Oktoberfest board!