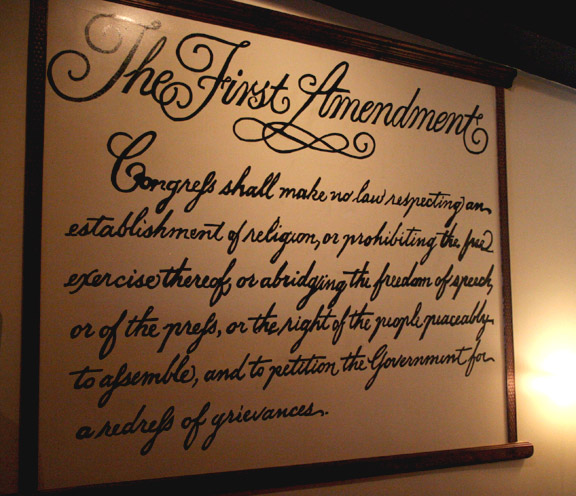 If father-daughter tandem Mike and Kyle Barnes had their druthers, they would simply get paid to argue … err, hold civil discussions. Unfortunately, the job market for such a profession isn't exactly flourishing. But for years, the father-daughter pair met daily for "debates" at a small breakfast place in their native Wooster, Ohio, and what started as an early morning exercise to dust off the cranial cobwebs with healthy discussion has blossomed into a full-blown debate house — complete with some of the most incredible food you'll find.
Welcome to The First Amendment Public House, 150 W. Liberty St., in Wooster, Ohio. Note: That's not the "First Amendment Restaurant," "First Amendment Diner," nor even the "First Amendment Bistro." It's a public house – where civil discourse is the order of the day, and the food is just another way to spur conversation.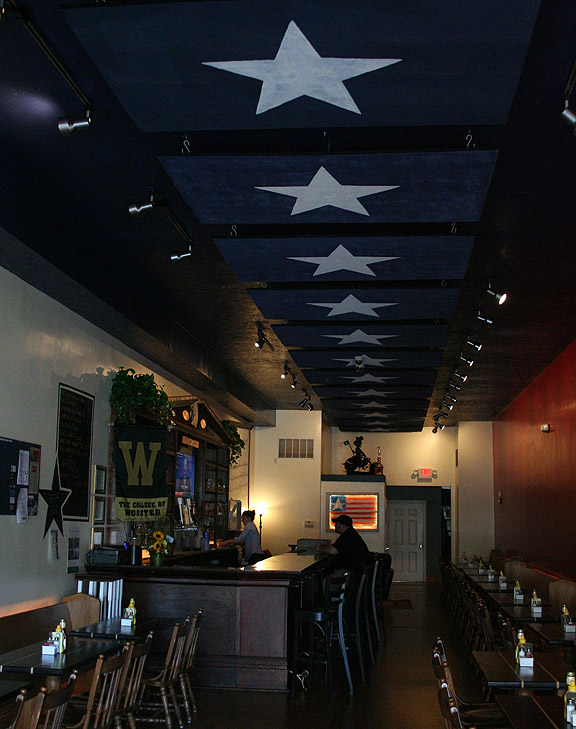 "Before we opened, (Mike) and I would have breakfast and just argue over topics," Kyle Barnes says." After about a year, I found myself getting up at 6 a.m. to do research on whatever the topic was so I'd have facts to take with me to breakfast. Other tables would start to get involved, and we noticed that we were slowly changing the other's opinion. We found it interesting that, my dad and I are almost political opposites, but we almost traded sides on issues after our debates."
Fueled by their breakfast meetings, the pair launched a public discussion group, which first took legs operating at several public meeting spaces. But they wanted more. A place to call home for their debates was required, and First Amendment was born of that desire. Since opening nearly a year ago, the Public House has hosted debates ranging from healthcare to the legalization of marijuana and all topics in between. And while only a certain segment of the population actually enjoys a healthy argument, everyone can enjoy the cuisine.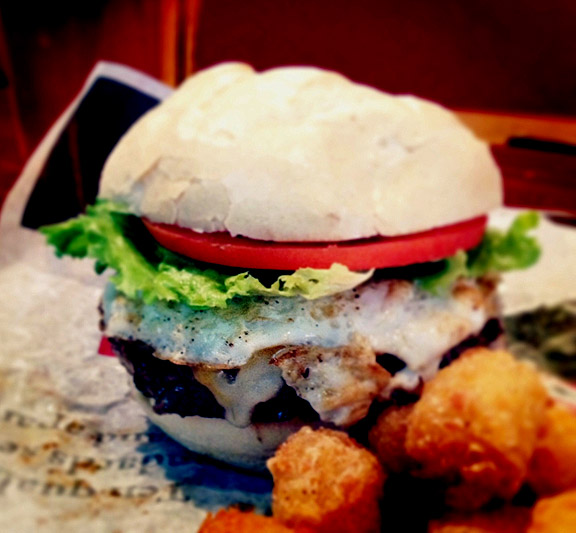 Meet the Rotunda — a perfectly-formed, robust Certified Angus Beef ® burger patty made of a combination of short rib, chuck and brisket — for a touch of smoky flavor — topped to your liking and expertly prepared by Chef Jon Streets. Check out their website for more!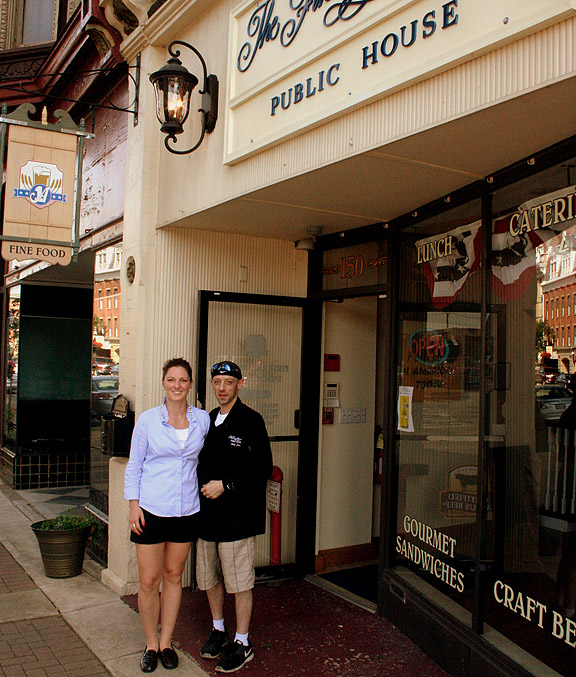 The Rotunda is just one of several politically- and historically-themed dishes on the menu. Patrons can sink their teeth into a Barry Goldwater — slow-roasted pork, honey, chipotle BBQ and a japaleno-cilantro slaw, or kick back with a Kennedy — roasted pork, smoked ham and American cheese, pickles and Dijon, among a host of other dishes. Naturally, First Amendment also allows customers a "freedom of choice" — build your own sandwich to suit your craving.
"My dad works in west Texas, and really fell in love with slow-roasted meats and great burgers," Kyle Barnes said. "We started searching around for burgers and meats for the menu. We probably sampled 80 different burgers. I can remember the day we were in Sysco's test kitchen, and we tried that burger. That was it. It was one of the few things we agreed on. We almost didn't open because of the bun."
Surely, there are still plenty of issues the Barnes' family will disagree upon over time, but open and honest dialogue is what unifies them. It's also the reason Northeast Ohioans have another sensational place to dine.