Meatloaf is a faithfully recurring meal on my family's menu, probably because it's easy to make, feeds a crowd and usually — unless they're especially ravenous — provides leftovers for the next day's lunch. There's also the bread factor … fresh-baked bread is rare in my house, but at least the loaf pans are used for something!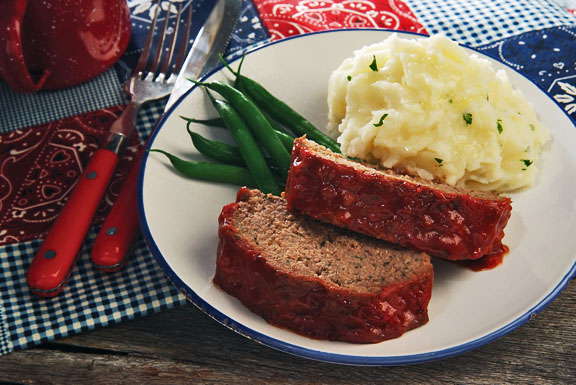 This meatloaf recipe makes enough for at least two meals and it's especially tasty with the addition of fresh herbs, barbecue sauce and mushrooms. FYI, you'll need three loaf pans!
But let's get to the leftovers.
You could enjoy the meatloaf in its original form, usually sliced and served with vegetables or mashed potatoes. Don't limit yourself or your family, though. Make a maple-inspired meatloaf salad — trust me, it's good and delightfully autumn-inspired.
Or, you could make a meatloaf sandwich — perfection on a bun!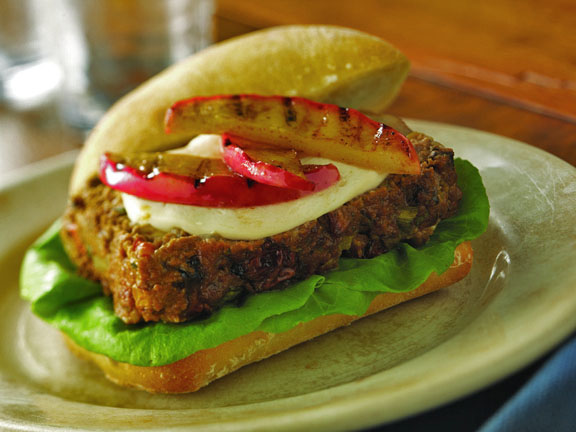 Smoky Meatloaf Sandwiches are simple. Toast crusty bread, top with mozzarella, mayonnaise, bibb lettuce and meatloaf. Add a few fresh apple slices, and bake until the cheese melts. Yum!
I love leftovers … what about you?
Click here for more recipes, cooking tips and tasty ideas.