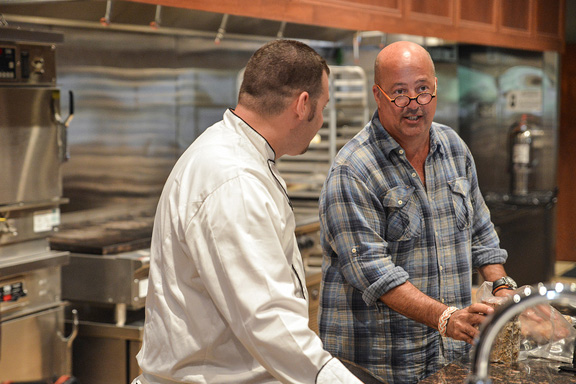 World-traveling food connoisseur Andrew Zimmern visited Wooster, Ohio, this past summer filming an episode of his hit show Bizarre Foods America. Spotlighting the cuisine and agriculture of Cleveland and surrounding Northeast Ohio, the episode will debut Monday, Dec. 2 at 9 p.m. EST.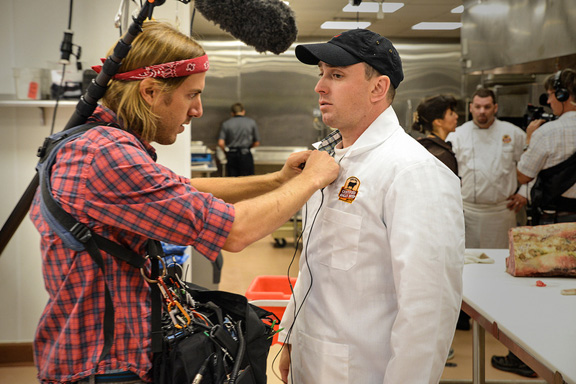 Zimmern, also a chef and award-winning food journalist, visited the Certified Angus Beef ® brand's Education & Culinary Center to get the dish on beef from meat scientist, Dr. Phil Bass.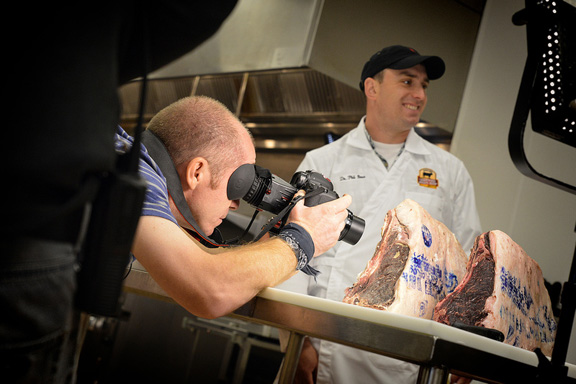 Zimmern witnessed the dry-aging process, discovered lesser known beef cuts and tested some essential meat science tools.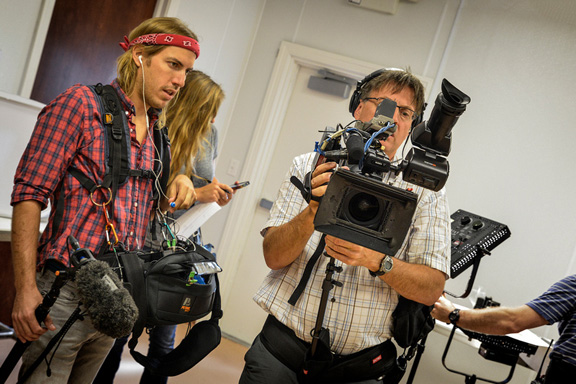 Among the other Northeast Ohio locations visited by Bizarre Foods America were Cleveland's Greenhouse Tavern, a Certified Angus Beef ® brand partner, and the Atterholt family's Angus farm in Jeromesville, Ohio.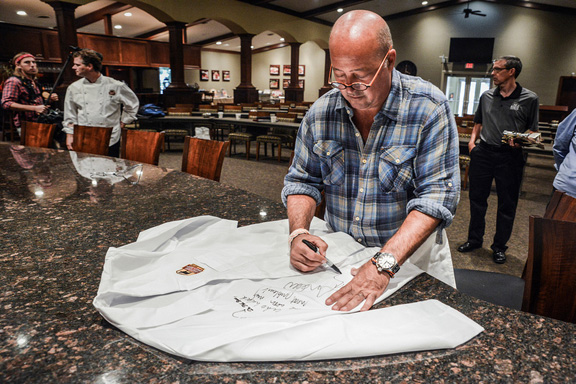 Zimmern's premium beef experiences – from gate to plate – will run during his show:
What: Bizarre Foods America
When: Monday, Dec. 2, at 9 p.m. EST
Where: Travel Channel
Who: Join us for a live Twitter chat during the episode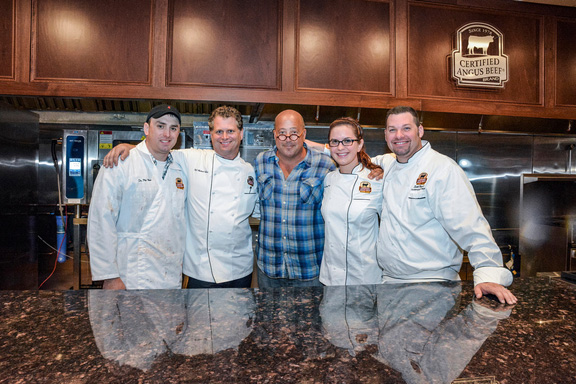 Follow @CertAngusBeef and hashtags #CAB101 and  #bizarreCLE. Visit the Certified Angus Beef ® brand's Facebook page that evening to follow along and enter to win a steak package. Local viewers are invited to attend a live "Bizarre BBQ and TweetUp," hosted by Greenhouse Tavern's sister restaurant, Noodlecat, during the show.