Our 12 Roasts of Christmas cooking series continues with this elegant tenderloin roast. Try other recipes and roasting tips!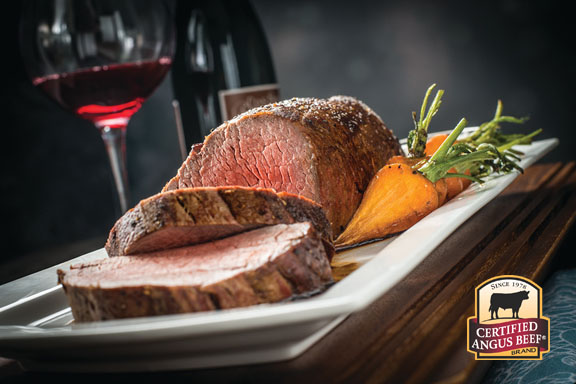 My husband, Jon, says the day I started to work for the Certified Angus Beef ® brand was the second happiest day of his life. We're beef-eaters, you see, and he is a year-round grilling enthusiast. With the holidays approaching we decided to forge new territory —roasting a whole beef tenderloin was a new frontier for us.
The tenderloin is an impressive cut of beef. And it's safe to say an incredibly delicious and impressive meal is guaranteed, which makes its ideal for special occasions.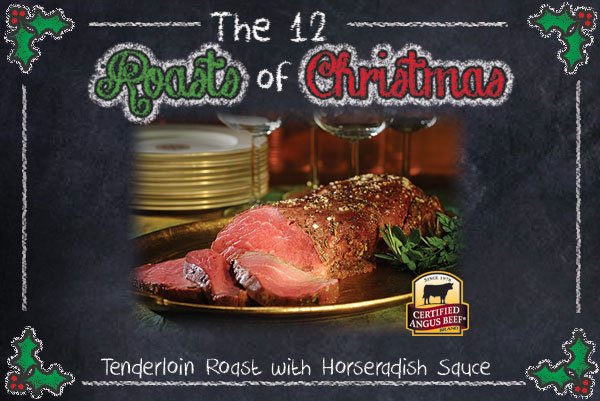 Tenderloin Roast with Horseradish Sauce is a relatively simple recipe that promises decadent flavors for any holiday celebration. Click for a printable recipe.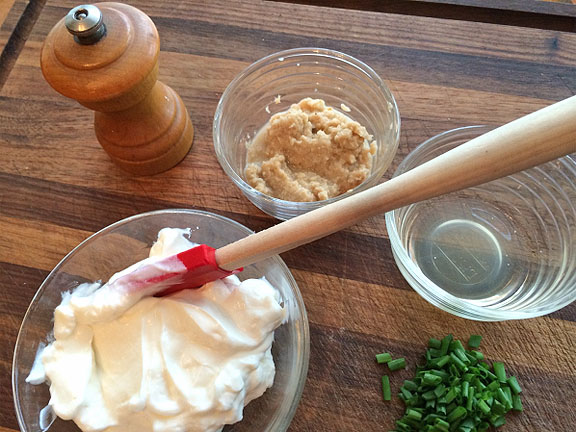 To make it, you will need:
One 5 lb. tenderloin
3/4 cup sour cream
1/4 cup prepared horseradish
2 tablespoons minced fresh chives
2 teaspoons fresh lemon juice
1/4 teaspoon cracked black pepper
Kosher salt and additional cracked black pepper to taste
Mix the sour cream, horseradish, chives, juice and pepper; cover and chill.
Then season the tenderloin generously with salt and pepper and roast at 350°F for 30 minutes. Reduce temperature to 325°F and roast for 45 minutes or to desired doneness.
Remove from oven and let rest 10-15 minutes before slicing. For an entrée, cut into 2 1/2-inch slices for 6 to 7 ounce servings. Serve with horseradish sauce.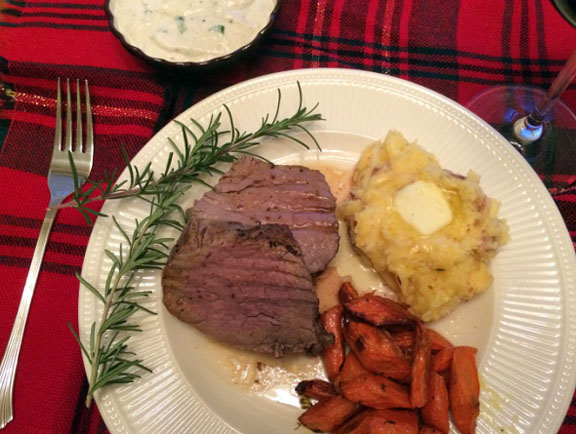 Serving Tip: For an appetizer, cover the roasted tenderloin with plastic wrap and cool completely in refrigerator. Cut into 1/4-inch slices and serve with French bread and horseradish sauce. Yum!
Get other recipes and cooking tips in our 12 Roasts of Christmas cooking series!
Happy roasting, friends!