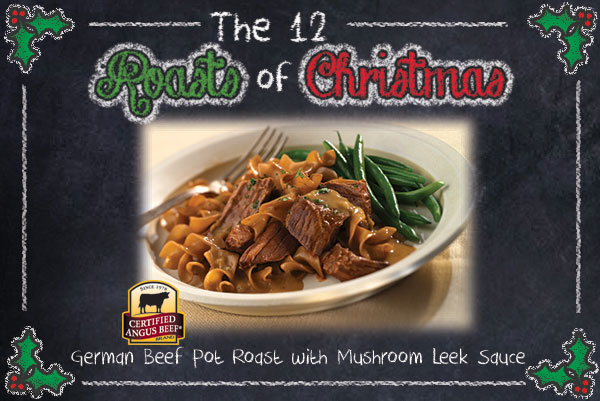 One of my favorite childhood holiday memories is the savory aroma of the celebratory feast permeating from Mom's kitchen. It spread to every corner of the house and encouraged us to gather round the table with anticipation. To this day, the smell of a holiday roast takes me back to my childhood and those magical gatherings with loved ones.
Fast forward several years, and as I prepare to host a holiday meal of my own, this German Pot Roast with Mushroom Leek Sauce will provide my family with that lasting delightful aroma and melt-in-your-mouth experience they won't forget. The bottom round roast is the perfect beef cut for this comfort-food dish. With just a few additional ingredients and a braising pan, you'll have an unforgettable meal in a couple of hours.
To begin, you'll need a 2 lb. roast from your local grocer or butcher. It makes about six servings — perfect for an intimate gathering. As for me, I have a large, loud and hungry family. Think of the movie My Big Fat Greek Wedding. You get the picture. I plan to prepare this recipe along with the typical Thanksgiving turkey, so everyone has options and gets their fill. It would also make a delicious Christmas dinner or holiday gathering main entree.
Click here for a printable recipe.
Step 1: Preheat oven to 350° F. Chop and clean the leaks. Pat dry and set aside. If you are like me and have never cleaned leeks before, here's how: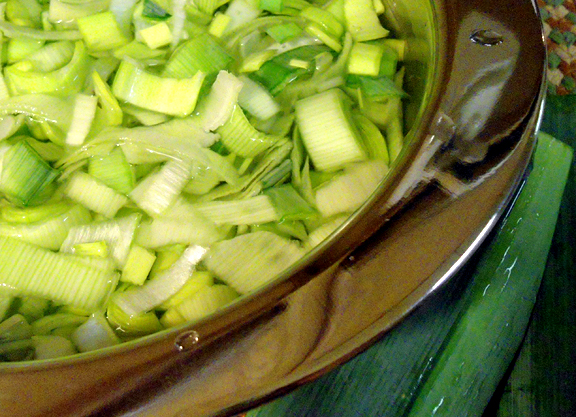 Remove the top leaf layer, cut away white root end and the dark green leaf ends.
Cut the remaining light green leeks lengthwise so you have two slices. Then slice across the grain into bite-sized pieces.
Place cut leeks in a bowl of cold water to remove any dirt or sand.
Pat the clean leaks dry with a paper towel. You're ready to go!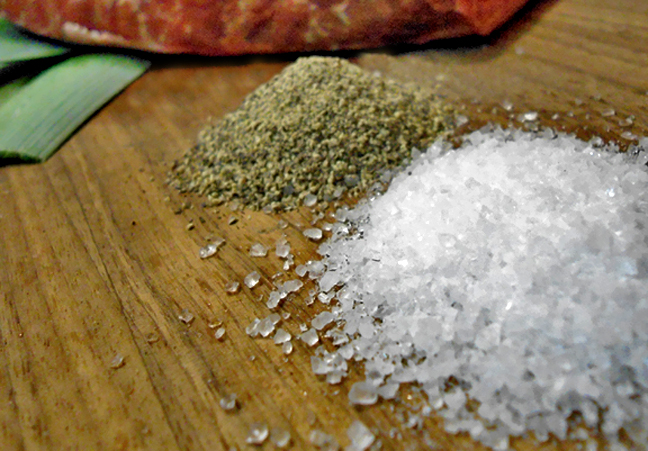 Step 2: Heat oil to a sizzle in a braising pan. Liberally season the roast with salt and pepper, then sear in the hot pan, flipping so all sides are browned (about 10 minutes).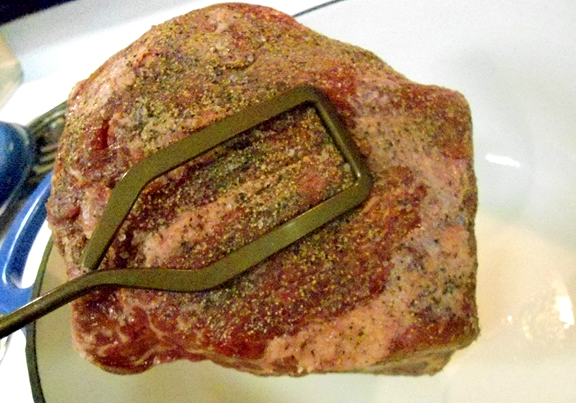 Step 3: Remove the sizzling hunk of beef from the pan and set it aside. In the same braising dish, add the freshly washed leeks and sauté until lightly browned.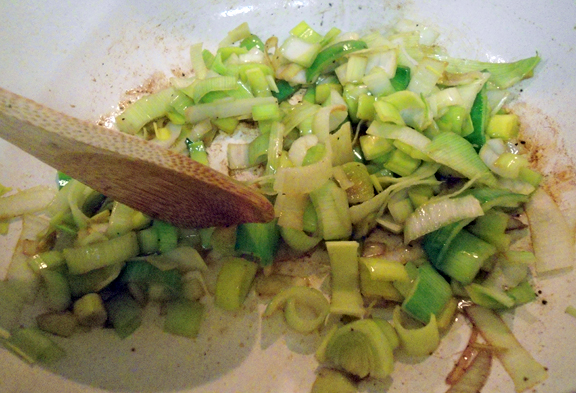 Step 4: Add mushroom soup and water, and bring to a simmer before returning the roast to the pan. Slip the pan, now containing leeks, mushroom soup, water and roast into the heated oven and set your timer for two hours.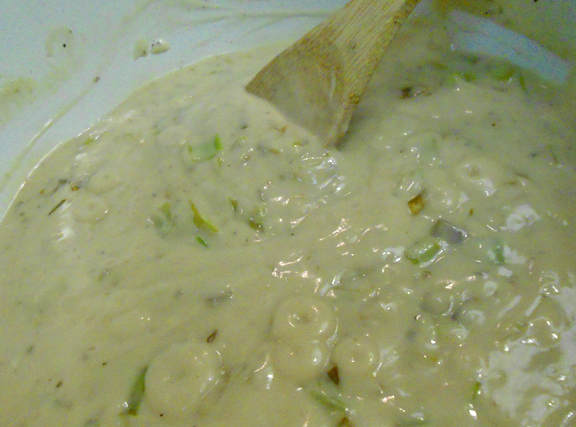 (The beef aroma will fill your home. Prepare for hungry little noses sniffing their way to your kitchen, eyes peering over the counter and mouths watering, begging to know when dinner will be ready!)
Step 5: Remove the steaming roast from the oven and let rest for 10-15 minutes. This is when the beef will absorb the juices and sauce, making it even tastier and juicier. While it's resting, prepare the egg noodles to package directions. After draining them, toss noodles with remaining olive oil.
Step 6: Pull the beef apart with a fork, or cut to desirable bite-sized pieces, and serve over noodles topped with mushroom leek sauce. For an added splash of color, roasted Brussels sprouts or green beans make complementary side dishes.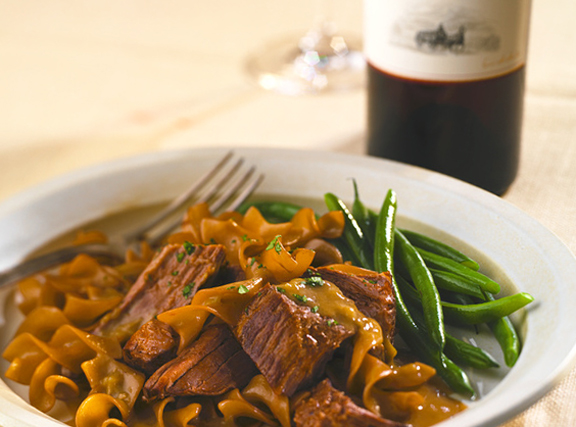 For the adults in your family, this meal pairs exceptionally well with red wine, like Merlot or Cabernet Sauvignon. And now … a toast to the roast!
For more roasting ideas, visit our 12 Roasts of Christmas Pinterest board. And for all your roasting occasions, try these helpful hints:
Find more roast recipes and tasty main entrees here.
And for the rest of the roasts in this series, click here!