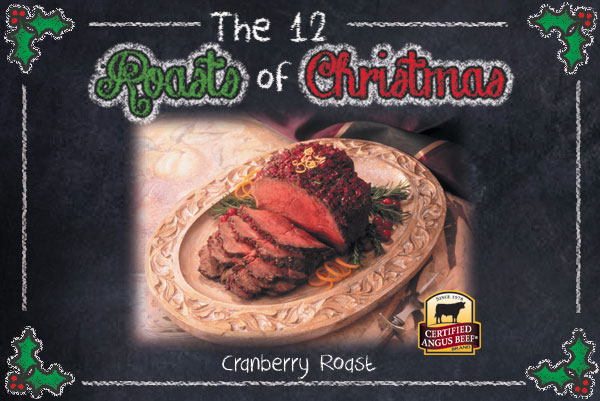 Cookies, candy, cakes and fudge … they're delightful holiday treats, it's true. But nothing welcomes friends, family or even colleagues to the table like a magnificent main course. The Cranberry Roast is a spectacular show-stopping entree. Certified Angus Beef ® chef Ashley Pado prepared this recipe and offers step-by-step instructions to show you just how easy it is to impress your guests.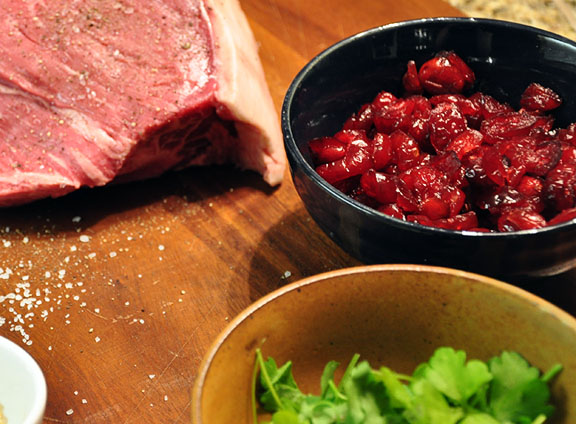 For this recipe, you will need a 3- to 3-1/2 pound top sirloin roast, garlic, chopped cranberries, fresh parsley, lemon zest, and cranberry chutney or relish.
Click here for a printable recipe.
Step 3: Place on rack in roasting pan. Bake uncovered for 10 minutes. Reduce heat to 350ºF; bake 50 minutes for medium (when thermometer registers 140ºF) or desired doneness.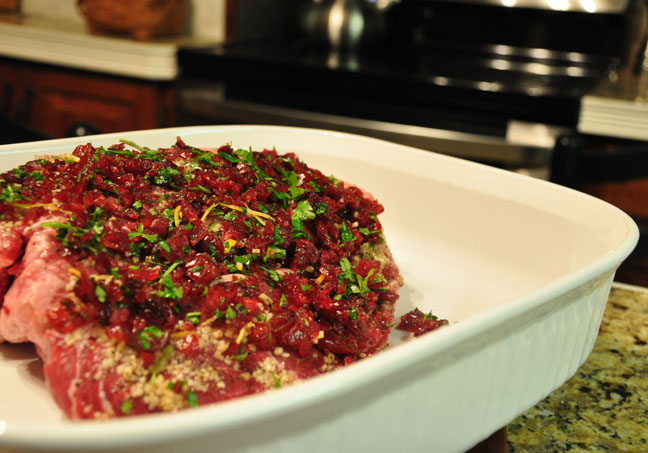 Step 4: Loosely tent roast with foil and let rest for 15 minutes. Slice roast across grain. Garnish with cranberry chutney.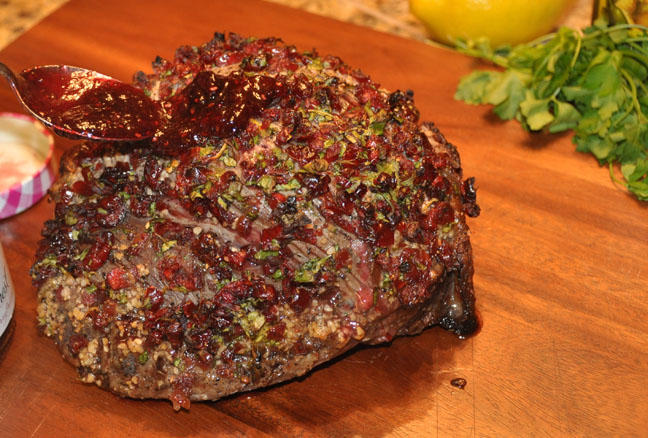 Mmm … and showcased in festive red and green. The Cranberry Roast is a delectable choice for your Christmas table or holiday feast. Enjoy!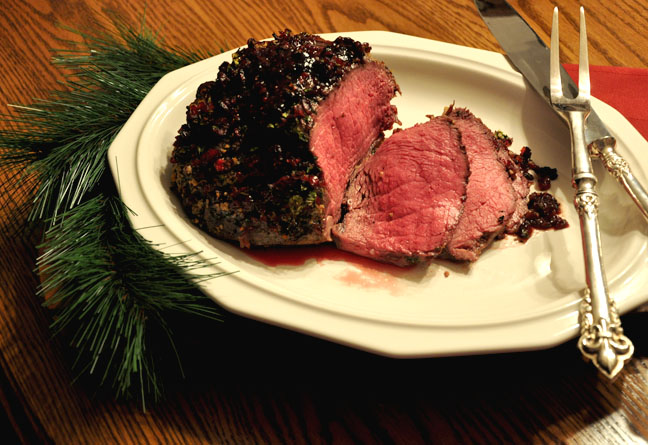 Discover more roasting recipes and techniques in our 12 Roasts of Christmas series, here.