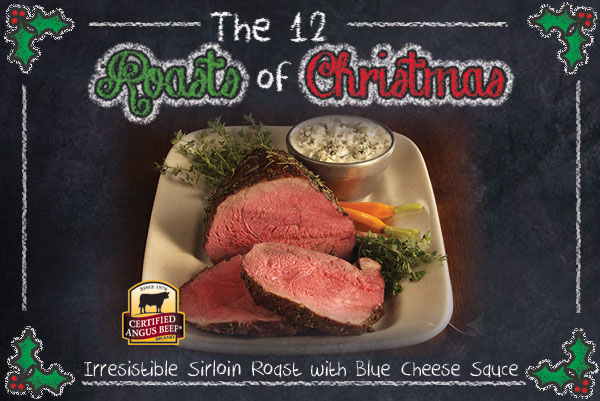 I'm the queen of the grill at our house. The man of the house doesn't even touch it — except to light it because the igniter is out and he hasn't fixed it. With winter upon us, grilling happens less frequently so I decided to do some roasting.
The Irresistible Sirloin Roast with Blue Cheese Sauce was definitely that — irresistible and even better, easy!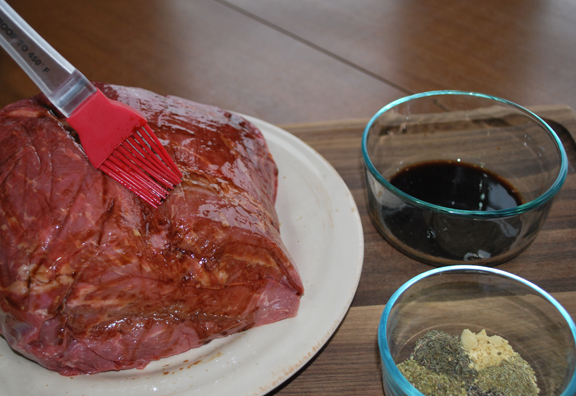 To make this roast, I followed the simple instructions: brush with balsamic vinegar and rub the herb mixture onto the roast. Click for printable recipe.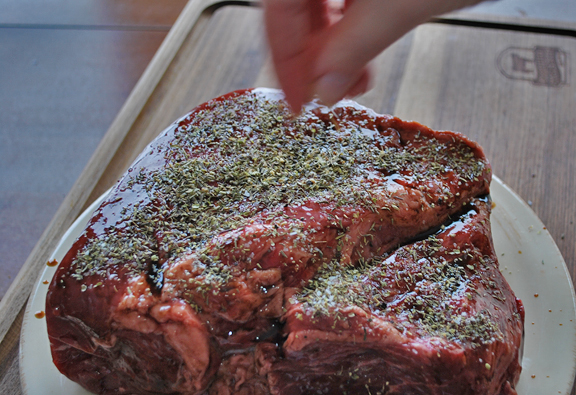 I popped the beef into the oven and then whisked up the simple Blue Cheese Sauce.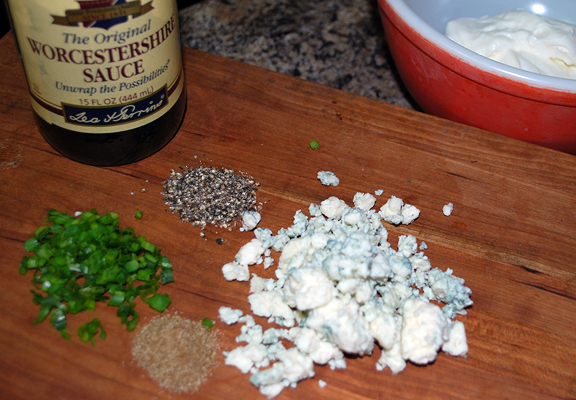 I threw in some extra blue cheese because it is one of my favorites!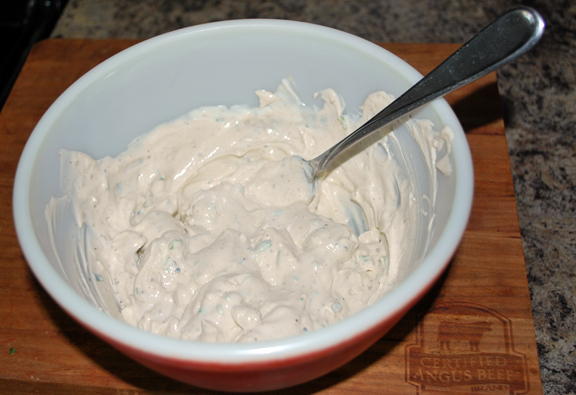 The sirloin roasted in a 325-degree oven for about 75 minutes. I took it from the oven, covered it in foil and put it into my insulated travel pouch to take and share with the in-laws who live an hour away.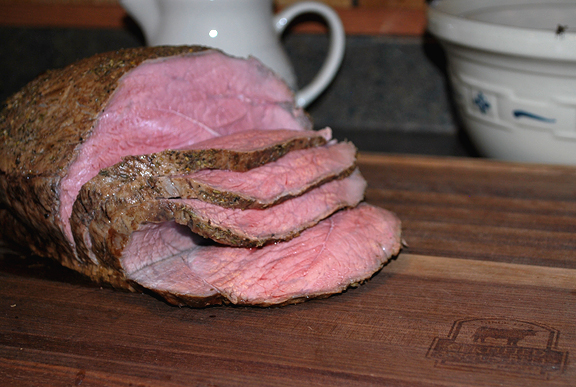 At their house I removed the foil and put it back in a 400-degree oven for about 15 minutes — just to get a bit of a crust on the outside. Then the roast was sliced and served. It went perfect with mashed sweet potatoes and roasted Brussels sprouts.
I love new recipes. I like the challenge of using leftovers even more!
The 2 ½ pound roast fed seven adults easily with some leftovers. For round one, I made my hungry husband (who was busy in the barn bedding livestock in 14-degree weather) hot beef sandwiches.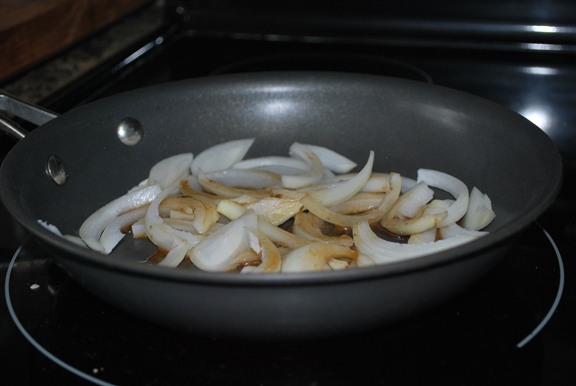 I sautéed some onion in the beef drippings, then added thinly sliced roasted sirloin. While that was on the stove, I toasted hamburger buns (sub-type buns would have been better) and topped them with beef and onions, barbecue sauce and shredded cheese. Next, under the broiler until the cheese was melted.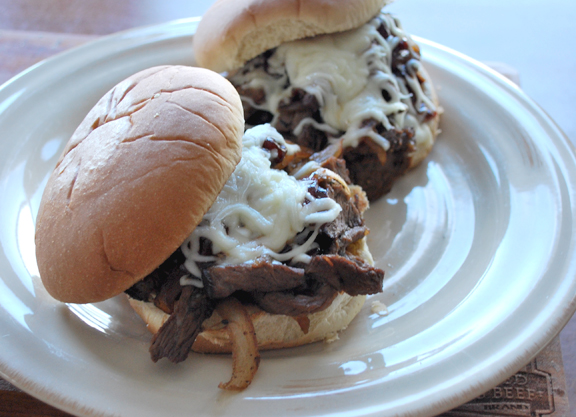 The result was a delicious Philly steak sandwich of sorts that hit the spot after a cold day in the barn. Next time I think I'll put leftover blue cheese sauce on the sandwich — that would also be delicious. Even after sandwiches, there was still enough of this roast left for the following evening. I cut the beef into pieces for sirloin tips in gravy over mashed potatoes. Sadly the roast is now gone and I have to come up with something new for dinner.
What kind of roast should I try next? Hmmm. Any suggestions? Maybe I'll check out the other ideas in the 12 Roasts of Christmas series!
______________________________________________
This post was roasted and written by Margaret Coleman,
Certified Angus Beef ® assistant director of digital marketing.