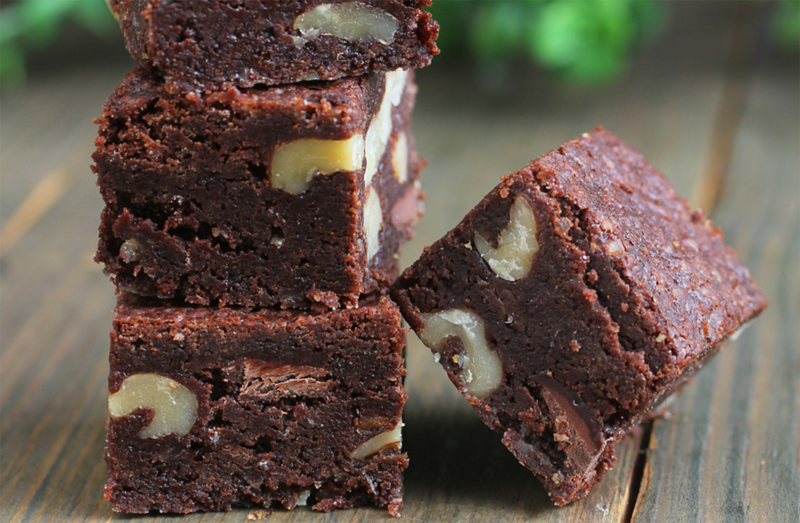 We may be fanatical about superb steaks, but we have a sweet tooth!
During the Certified Angus Beef ® brand's early years, Virginia Colvin answered calls, packed boxes and kept committee meetings productive with her fine cooking. Founding father Mick Colvin frequently referred to his wife as the first Certified Angus Beef employee. In addition to supporting Mick administratively, Virginia also pleased the other board members with her Blockbuster Brownies. She supplied them for every meeting.
Made with premium chocolate, walnuts and lots of love, these delightful desserts were so decadent and chocolaty that every board member always ate two or three. Fred Johnson, another of the brand's founders once said, "If it weren't for those brownies, the Certified Angus Beef program wouldn't have survived!"
We continue to enjoy Virginia's recipe and we hope you will, too!
Virginia's Blockbuster Brownies
Ingredients
1/2 cup shortening
2 cups sugar
3 eggs
1 1/2 cups flour
8 tablespoons cocoa
1/2 cup milk
2 tsp. vanilla
1 cup chopped nuts[br][b]Icing Ingredients[/b]
1/4 lb. butter
1/4 cup cocoa
6 tablespoons milk
1 teaspoon vanilla
1 1-lb. box powdered sugar
1/2 cup chopped nuts
Instructions
Brownies: Cream shortening and sugar. Add eggs and beat well. Alternately add flour and cocoa with milk and vanilla. Add nuts. Pour into a 13 x 9-inch pan. Bake at 350 for about 25 minutes. Let cool.[br]Icing: Combine butter, cocoa and milk in a saucepan; hand whisk while bringing to a boil. Remove from heat. Add vanilla and whisk in powdered sugar, about a half cup at a time until smooth. Add nuts. Spread icing evenly while it is still warm.