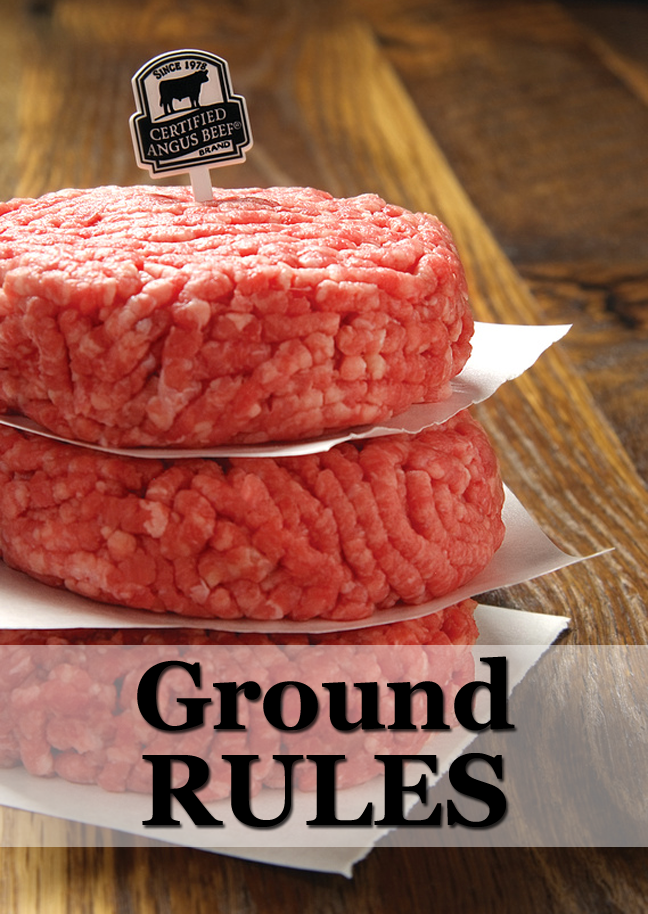 I'm gearing up for a big Independence Day celebration with the works: food, family, fun and games, and a few big bangs for good measure. And on July 4th — or any occasion, for that matter, food safety matters can make or break a gathering. Whether you're grilling or arriving fashionably late with a big bowl of potato salad, keep these rules in mind:
Always wash your hands before handling food. Goes without saying, right? Yes — but it's an easy rule to forget when you're preparing and serving food outdoors. And be sure your young helpers follow the rule, too!
Keep cold folds cold and hot foods hot. There's not much room for room temperature when it comes to food safety. And be sure not to cross-contaminate various dishes by sharing utensils or storing in the same bags, coolers or containers.
If there's one thing you remember at your next cookout, barbecue or patio picnic, I hope it's this: ground beef must be thoroughly cooked. Pink steaks are justified but not burgers.
Cook ground beef to 160°.  To ensure food safety when cooking or grilling burgers, a temperature of 160° F is recommended. An instant read thermometer works best, but just be sure to grill until the middle of the burger is no longer pink, and the juices run clear.
Now recently, someone asked us why it's ok to enjoy a medium-rare steak at 145°, but not a 'blushing' burger in a lovely shade of pink. Chef Michael Ollier says this:
When cooking with ground beef, the chance for contamination — from a surface, your hands, etc. — is greater. So cook the burger until no pink remains to ensure that any potential bacteria is killed by heat.

It's perfectly fine to grill and enjoy steaks at lower temperatures, though. Why? Because the inside of the steak or cut of beef is still sterile — it hasn't been touched. The outside will be heated to high temperatures during grilling and any potential contamination will be taken care of with high heat. You want your steak rare? Medium-rare? No problem.
So that's the skinny on ground beef. Cook it until it's done — no cheating! And just in case you need a food safety refresher course, here are even more great tips! Now … go get ready for your big shindig. And don't forget to wash your hands!
Need burger recipes or grilling tips? Click here.
***SOCIAL MEDIA DAY GIVEAWAY***
Today is National Social Media Day!
One lucky winner will receive Adam Perry Lang's Serious Barbecue cookbook
and a GoRare.com T-shirt. To enter the contest: Leave a comment, below,
telling us what you're grilling on July 4th! One winner will be chosen by
random draw and announced on Tuesday, July 1, right here on GoRare.com
[One entry per person. Must be 18 years of age and a U.S./Canada resident. Enter by 11:59 p.m. eastern time on Monday, June 30.]
 Contest has ended. Congratulations to JOHN SCHIEFELBEIN!