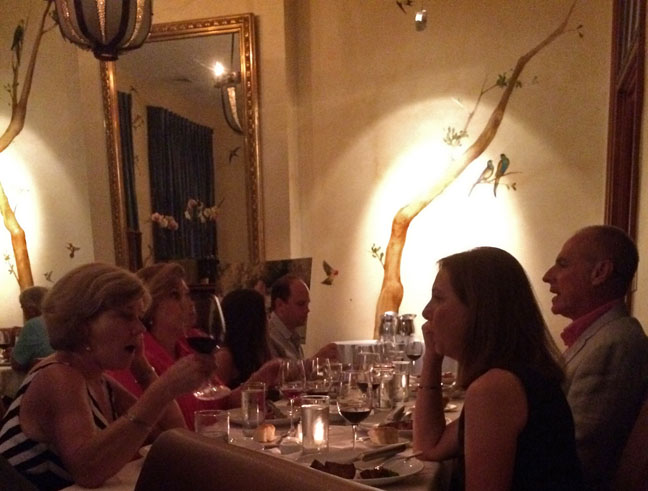 Passion. Inspiration. Integrity. An unwavering focus on quality. An insistence on delivering the best to the table. These are the qualities that characterize those who seek to create a singular dining experience. They are the foundation of wholesome, memorably delicious meals. They represent the soul at the heart of the art and craft of cuisine.
And they are shared by two essential, and inextricably linked, types of artisans who are joined by their shared purpose and vision: ranchers and chefs. Indeed, an exceptional steak dinner would not be possible without the commitment of both.
This unique and powerful partnership was celebrated recently at Charleston, S.C.'s noted Oak Steakhouse, where Chef Jeremiah Bacon welcomed Kevin and Lydia Yon, Angus farmers from nearby Ridge Spring, S.C., for an evening of exceptional food and celebration of their shared ground.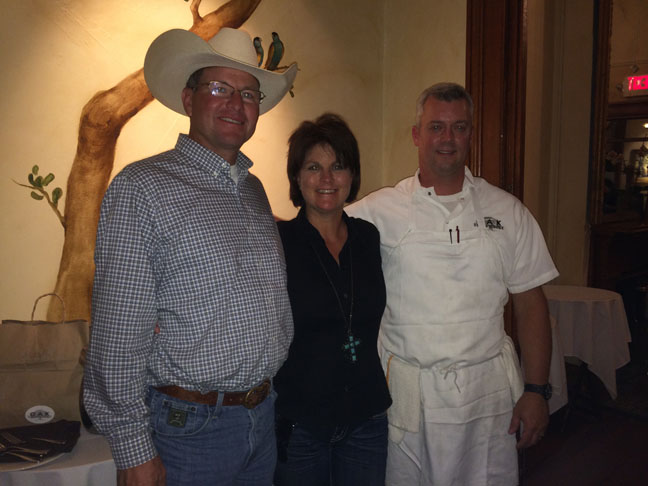 For the Yons, it's a commitment to their cattle, their land, their family and their community that doesn't quit. Twenty-four hours a day, seven days a week, 52 weeks a year, the Yons — who have raised three children on the farm — tend to their livestock, knowing that quality care is essential for quality beef. They take pride not only in a cherished way of life, but in knowing that their efforts help feed their family — and many others — the high-quality beef they crave.
For Bacon, it's a commitment to his customers, his team and his city. He shares late nights and long hours with the farmers, though his workplace is a hot kitchen rather than under a hot sun. But like the Yons, he's always wondering how to raise the bar. How to put better meals on the plates of a couple celebrating an anniversary, or a promotion or birthday. How to give his customers a steak they'll never forget, and make them give thanks for a moment that's truly special.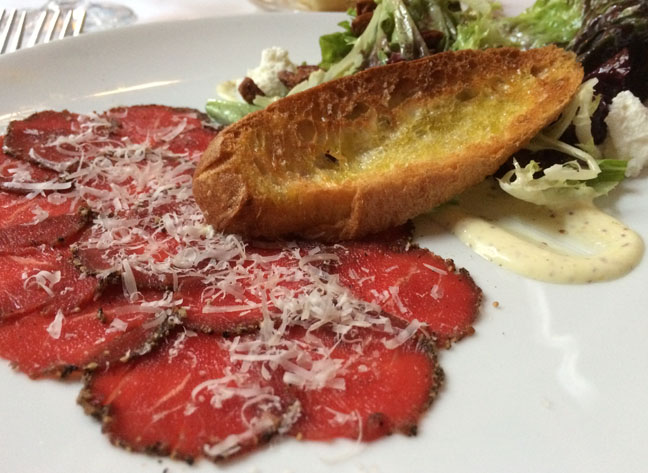 The connection is genuine, and evident in every bite. Guests dined on a first course of Certified Angus Beef ® brand Carpaccio: shaved slices of the thin end of the tenderloin, seasoned with black pepper and Parmesan, served with a petite salad, goat cheese and pleasantly spicy-sweet pecans.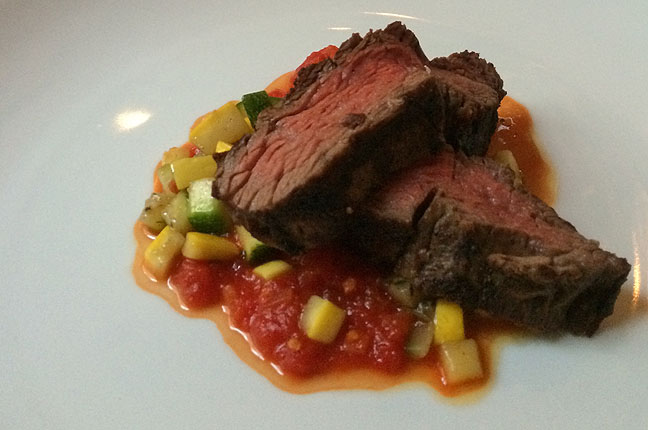 Then, a take on "surf and turf" featuring Certified Angus Beef ® brand Prime deckle: the tender, richly-marbled cap of ribeye (so delicious, in fact, that many chefs consider it the single most desirable cut of beef). Served with head-on shrimp celebrating Charleston's coastal heritage, it also featured a seasonal squash and zucchini ratatouille that highlighted summer-fresh produce at its best.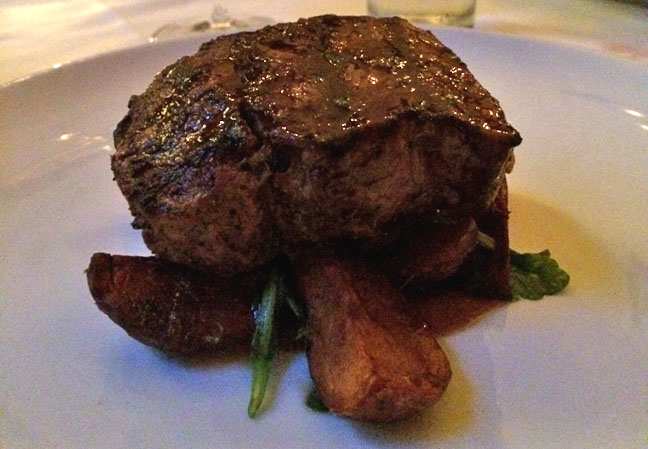 The main course: Certified Angus Beef ® brand Prime eye of ribeye – in other words, the ribeye after the cap is removed – cut thick, seasoned simply to let its naturally robust flavor shine, and grilled to a perfect medium-rare. Proving that you don't have to be elaborate to be exceptional, Bacon paired the steak with brined Creamer potatoes, baby arugula and caramelized shallots – an eminently memorable take on the oft-maligned "meat and potatoes" pairing!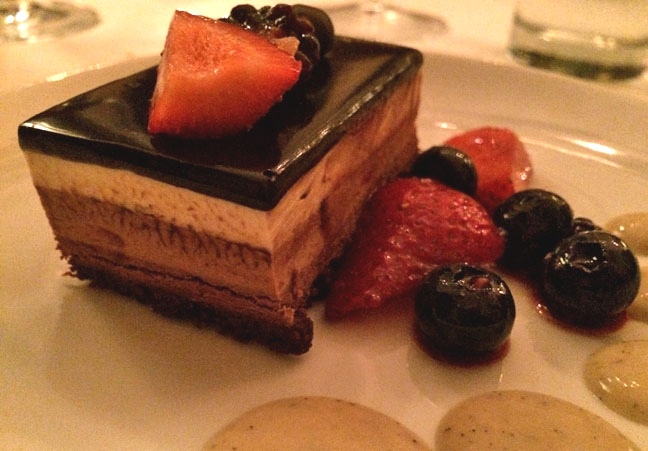 Although it's safe to say the feast was already eminently satisfying, a final course highlighted seasonal local berries and layered chocolate mousse topped with a dark, rich chocolate ganache. A perfect finale to a feast, in every sense of the word!
While the Yons were the special guests of the evening, they were quick to remind us they are just one of many farming families, in rural communities in every region and every state, who raise premium beef. They're all part of the network that brings the best Angus beef to the table. Learn more about ranching families near you — and find a steakhouse in your area serving the very best beef!