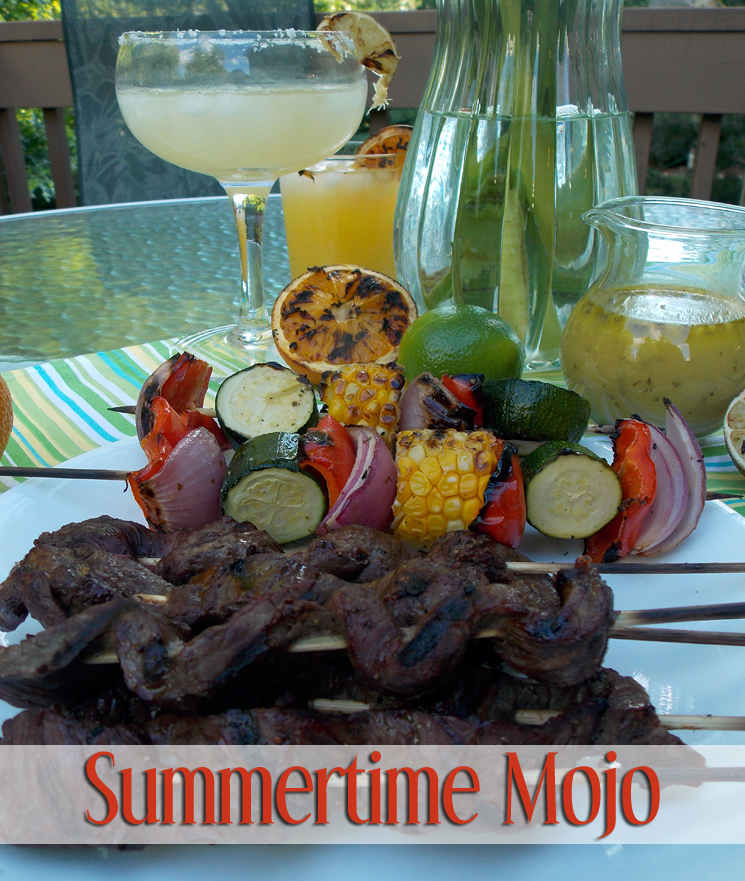 It wasn't that long ago that I wasn't looking forward to this summer. See, I thrive on routine, and the end of the school year always brings along a variety of small upheavals in our schedule that throw me for a loop. Ebeneezer Scrooge may have cornered the market on Christmastime doom and gloom, but I was all "Bah Humbug!" about June, July and August. I was definitely down in the dumps about the approaching dog days.
And then something strange happened after I made one simple decision. I chose to … wait for it, this is big! … welcome the laid-back spirit of the season and just go with the flow.
It was revolutionary!
For the first time in ages, I'm enjoying and embracing summertime. I'm playing a lot of mini golf with the kids. I'm eating a lot of ice cream with them, too (my fave new flavor: Salted Caramel Pretzel from the local frozen custard stand … delish!) I'm taking a few Fridays off work, and leaving early on a few more. I'm driving with the windows down and the wind in my hair. I'm sitting outside on the deck in the evenings and listening to the frogs in the creek. I'm lighting sparklers, catching fireflies and gazing at the moon and stars. I'm painting my toes hot pink. I'm wearing sundresses and enjoying an occasional weeknight cocktail.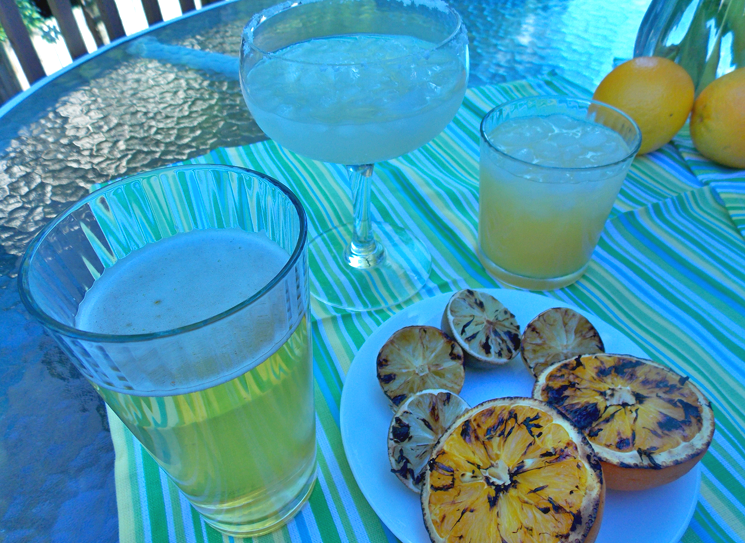 In short, I'm slowing down. I'm giving myself a break. I'm letting myself have some more fun. And I'm realizing how much I appreciate this pretty amazing life of mine. (Funny how that works, huh?)
Here's one of my favorite recipes this summer: Mojo Skewers. I know it's supposed to be pronounced "mo-ho," reflecting the marinade's Caribbean influence, but I prefer to say "mo-jo" — because these are right in line with the rest of my easy, breezy summer mindset! They combine tropical citrus with ginger and fresh herbs for a truly refreshing, seasonal flavor combination.
Bonus: this dish comes together in minutes. And if you fail to (or choose not to) plan ahead, you can use the marinade as a sauce instead. Yep, just prepare the steak skewers, and combine the marinade ingredients in a saucepan (put it right on the grill, or use the side burner if you have one). Allow it to cook and thicken slightly, then drizzle over your skewers and grilled veggies of your choice. Spectacular!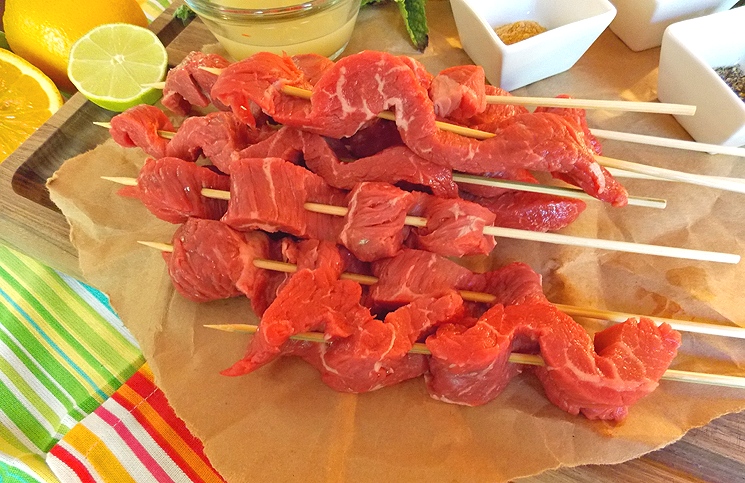 Ready to get grilling and enjoy some summer magic of your own? Some essential tips & tricks to remember when grilling steak skewers:
If you're using wooden skewers, remember to soak them in water for an hour or so to help prevent burning.
Traditional kabobs, with a mix of beef and veggies, look great — however, they tend to be difficult to cook to perfection. Try skewering just beef — or maybe beef and onions only — on some skewers, and your veggies on different skewers, to control cooking time and ensure everything is done the way you like.
Consider using two skewers, placed parallel to one another, to help keep your choice morsels from sliding around once they start cooking.
Go gourmet with skewers that will impart additional flavor to your meal. Try long, sturdy rosemary stems, or thin spears of sugar cane.
Do you know the difference between the various names for skewered steak? A kabob features cubes of steak, usually cut to 1 or 1 ½ inches. Satay typically describes a thin "ribbon" of steak threaded on a skewer before grilling. And pinwheels are a ribbon of steak rolled into a pretty circle and skewered through the middle.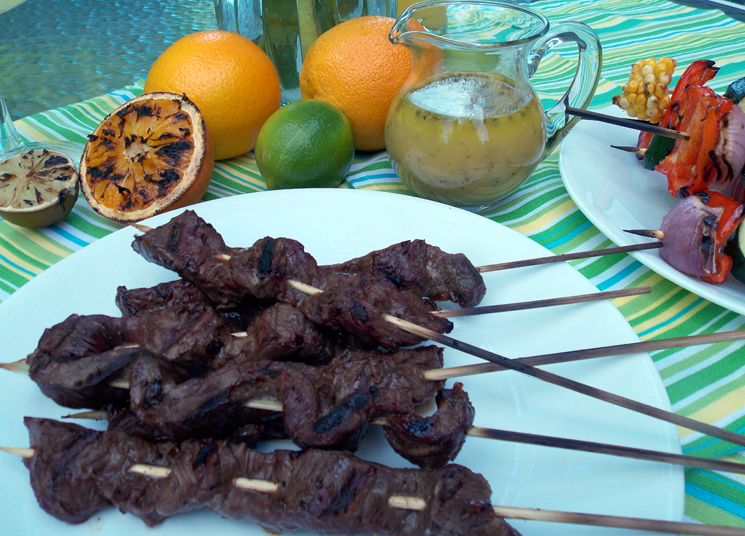 Whether it's a kabob, satay or pinwheel, steak on a stick is just plain fun. Plus, you can hold your entrée in one hand, and enjoy a cool, fruity beverage in the other. I've been experimenting with grilled fruits this summer, and have been using them in my cocktails – especially citrus. The charred fruit gives sweet drinks an unexpected and intriguing complex layer of flavor.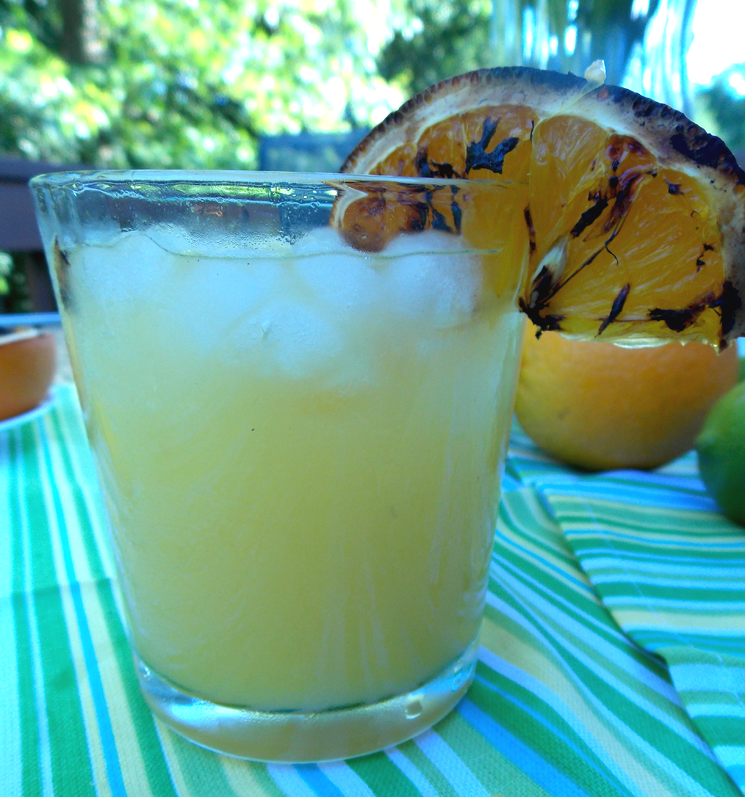 Try squeezing grilled lime or lemon in your favorite lager, use grilled lime juice in a margarita, or mix grilled orange juice with a little vodka over ice. The possibilities are unlimited … and I promise you'll have fun experimenting!
Need more summertime inspiration? Visit us on Pinterest, and find more delicious recipes at CertifiedAngusBeef.com!