There's a holiday for everything these days, including the humble frankfurter. July is National Hot Dog Month and July 23 is National Hot Dog Day. Add summer sunshine and beautiful weather and there's more than enough reasons to celebrate with Certified Angus Beef ® brand frankfurters. I found several recipes to tickle the taste buds of you, your kids and let's be frank, kids of all ages! But first, a guide to eating America's sacred food from the National Hot Dog and Sausage Council:
Frank etiquette

Don't …
Put hot dog toppings between the frank and bun. Dress the dog, not the bun.

Apply condiments in order: wet first; then chunky like relish, onions and sauerkraut; followed by shredded cheese and seasonings like salt and pepper.

Take more than five bites to finish a frank.

Leave bits of bun on your plate. Eat it all.
As you head to the grill for a frankfurter feast, dress things up a bit with gourmet, Old World-style franks and creative toppings. Here's a great relish recipe to make ahead of time. It adds a new dimension of flavor to the humble hot dog.
Frankfurter Flavors: Sweet Onion Relish
5 Tbs. butter
3 cups sweet onion, finely chopped
3/4 cup leeks, finely chopped
3/4 cup red pepper, finely chopped
2 tsp. dry mustard
2 Tbs. light brown sugar
1/3 cup apple juice concentrate
1/2 cup scallions, finely chopped
1. In a skillet, melt butter; add onions, leeks, peppers, dry mustard, sugar and apple juice concentrate. Cook for about a half hour until onions are fully translucent and begin to brown.
2. Add scallions after browning to retain some color. Serve immediately or store refrigerated.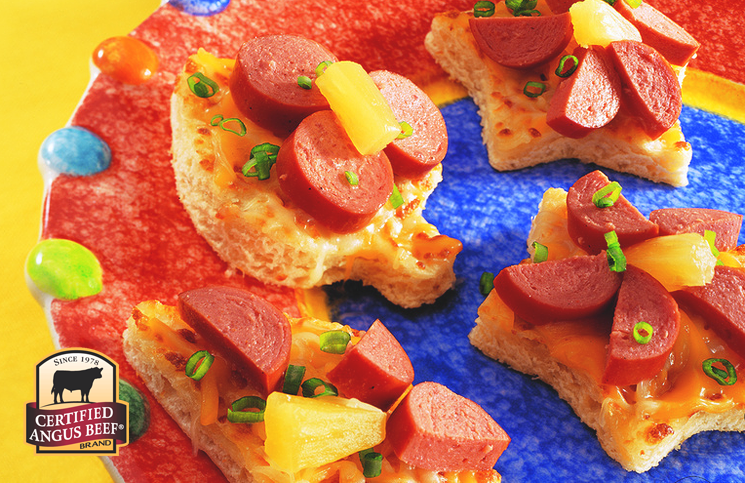 Want something even more 'hands-on'? Make Frankfurter Pizza! It's a fun, delicious dish kids will love eating and preparing. It uses frankfurters, cheese, pineapple and biscuit dough. And try another of these tasty frank recipes for the hot dog days of summer!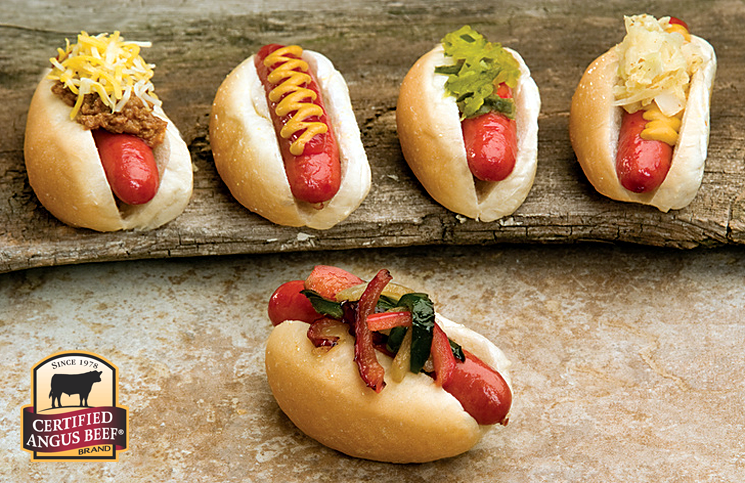 For more recipes and serving suggestions, visit CertifiedAngusBeef.com.