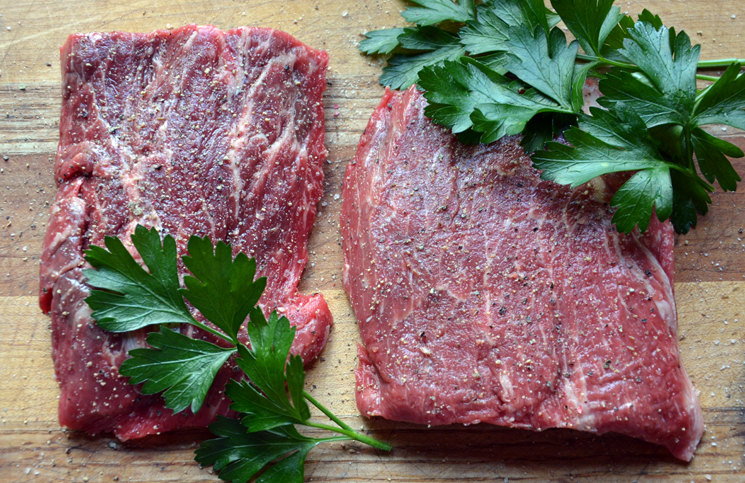 I'm always searching for lunch ideas — something delicious and nutritious, but I want lots of flavor, too. This Barbecue and Cider Slaw Wrap recipe is perfect. The main ingredient — flat iron steak — is grilled (or pan seared if you prefer), slathered in barbecue sauce, and then loaded into a wrap with apple slices and cider slaw.
The ingredients are delicious when freshly made, but I'm certain they'd be even more so if allowed to sit in the refrigerator for a few hours. Make this recipe in the morning and by lunchtime you'll have perfection. You'll need:
1 pound Certified Angus Beef ® brand flat iron steak
2 Tablespoons apple cider vinegar
1 Tablespoon honey
1/8 teaspoon chipotle pepper powder
freshly cracked black pepper
1/3 cup of your favorite barbecue sauce (I love Sweet Baby Ray's)
1-1/2 cups cabbage slaw (cabbage and carrot mix)
Granny Smith apple
2 Tablespoons chopped flat-leaf Italian parsley
Grill beef to medium, allow it to rest for five minutes or so, then slice thinly. Stir steak slices with 1/3 cup barbecue sauce. Set aside while you prepare the slaw.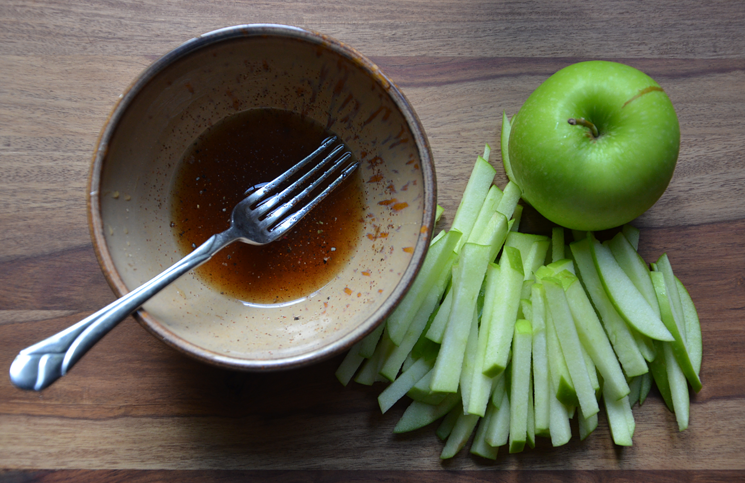 Whisk vinegar, honey and peppers in a bowl with a fork. Slice apple into matchstick slices, then toss to coat in vinegar mixture. Combine with 1-1/2 cups cabbage slaw and chopped parsley.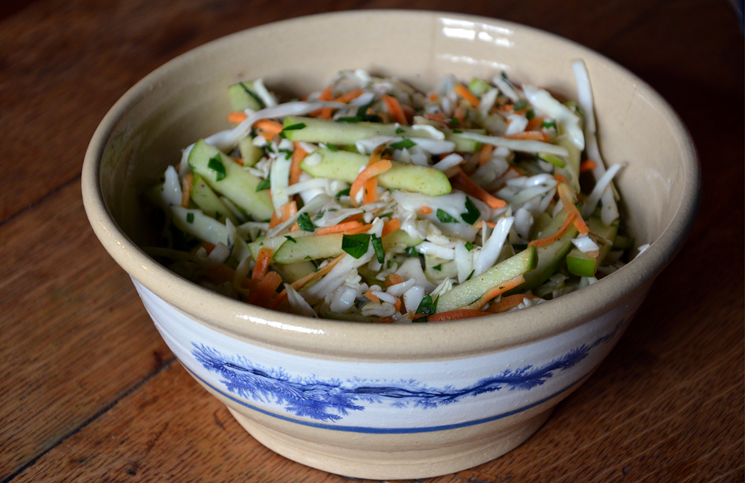 Suggestion: Not ready to serve? Cover with plastic wrap and refrigerate until mealtime. The flavors will meld and the vinegar will prevent the apple from browning. If, however, you're hungry NOW, grab the tortillas and assemble!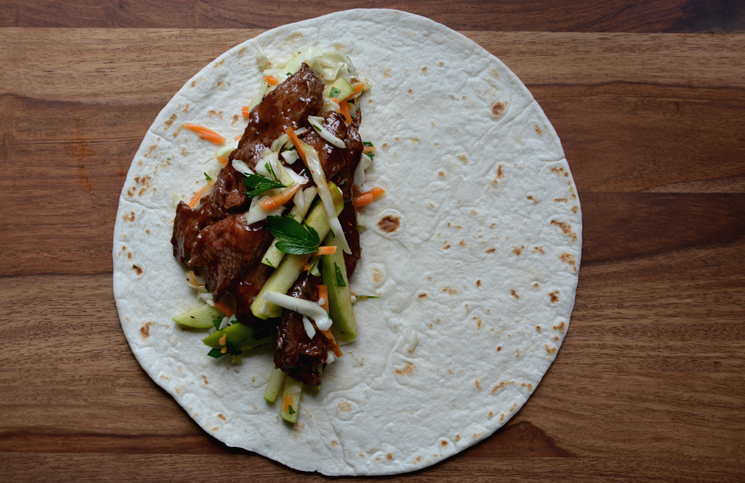 Lay each wrap flat and divide the beef between them. Top with equal parts of the apple cider slaw mixture. Roll each wrap, and slice diagonally in half if you prefer.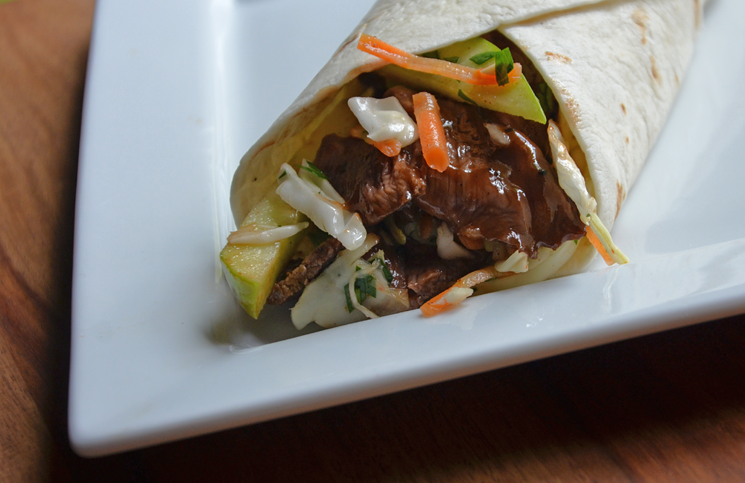 And there you have it … a delicious lunch — or anytime — wrap that's a perfect complement to autumn. Spicy beef, tart apple and apple cider slaw … I'd fall for those flavors any day!
For more delicious fall dishes, visit CertifiedAngusBeef.com.