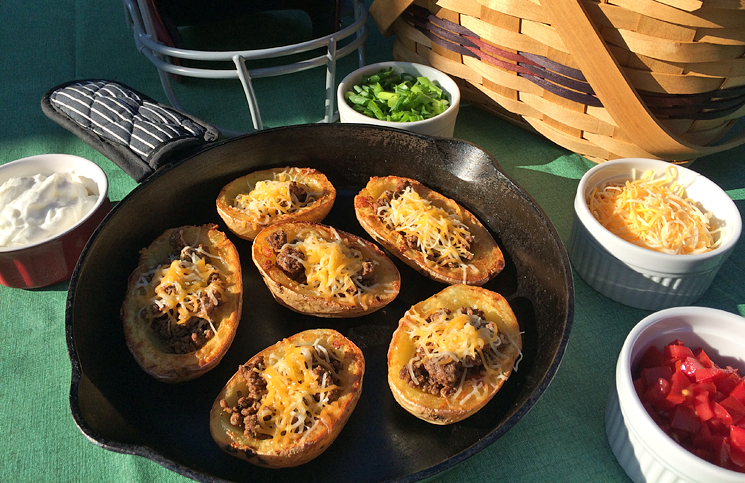 Whether you follow a professional team or remain loyal to your alma mater, weekends during football season are all about fun, friends & family … and great food! Here are a few favorite recipes that'll tackle your taste buds and get the game day party started: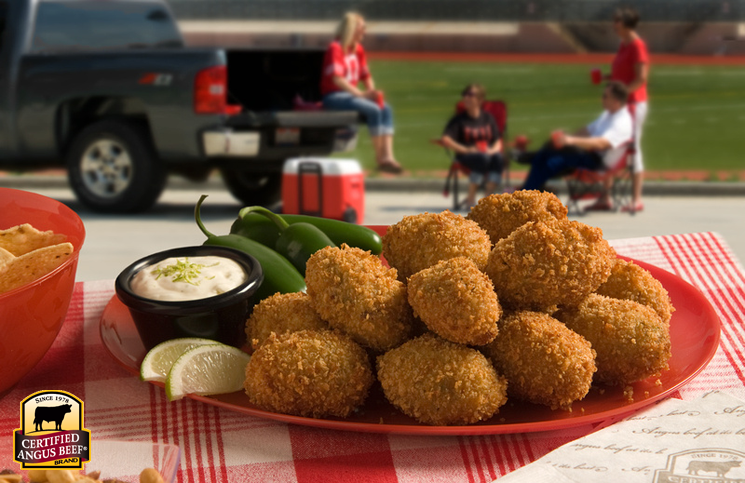 Jalapeño Beef Poppers
Beefy, cheesy and spicy, all wrapped up in a crunchy panko package. (Say it with me now: mmmmmmmmmm!) This is game day grub at its finest!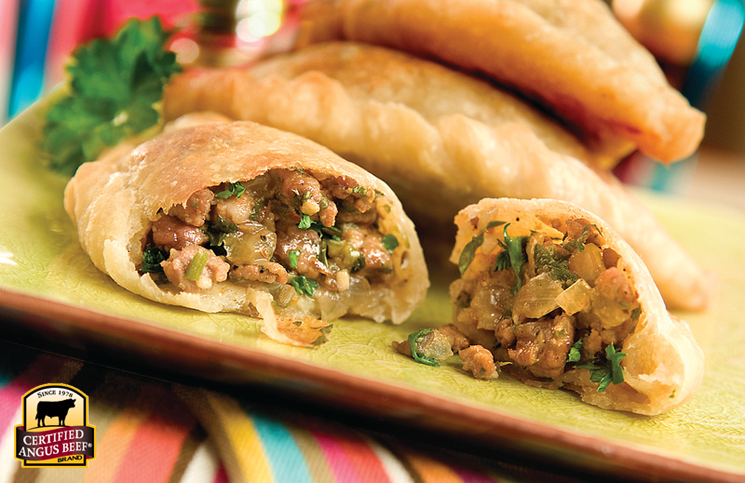 Sirloin Empanadas
Juicy, flavorful steak, seasoned and mixed with green chilies, tucked into portable pockets of crust. Plus, they kind of look like the paper "footballs" you used to make as a kid on indoor recess days – although we really recommend eating these instead.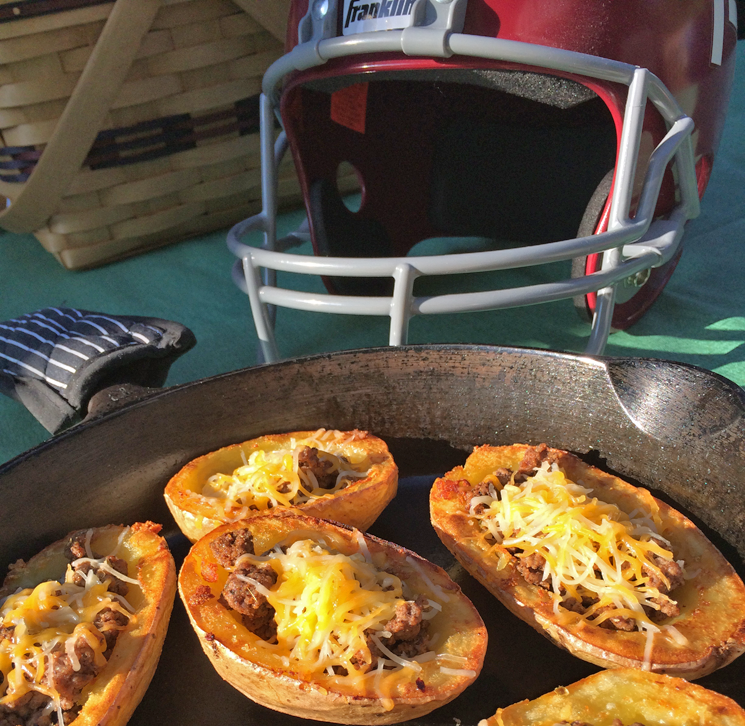 Loaded Potato Skins
It's delicious ground beef! Stuffed in a roasted, pan-fried potato! Topped with mounds of ooey, gooey, melty cheese! Plus lots of other fixins of your choice … SCORE!!!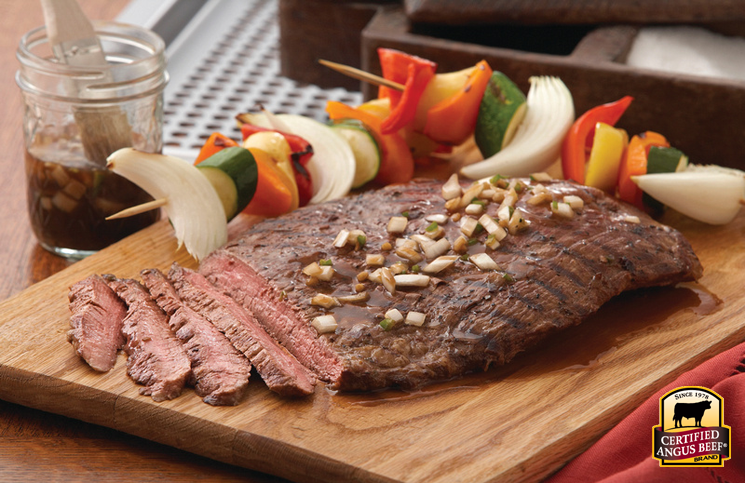 Beer Marinated Grilled Flank Steak
Beer. Steak. Need I say more? I think not.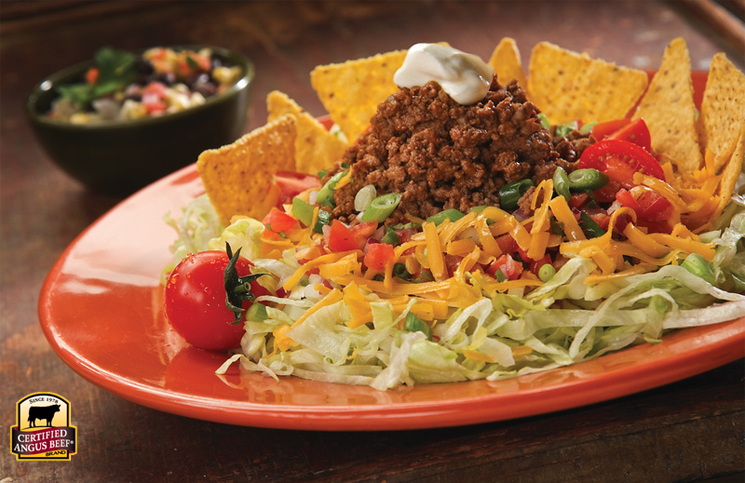 Beef Taco Salad
All right, all right … maybe this is closer to a platter full of nachos than a traditional salad … but every once in a while that's not such a bad thing. Everything in moderation – including moderation!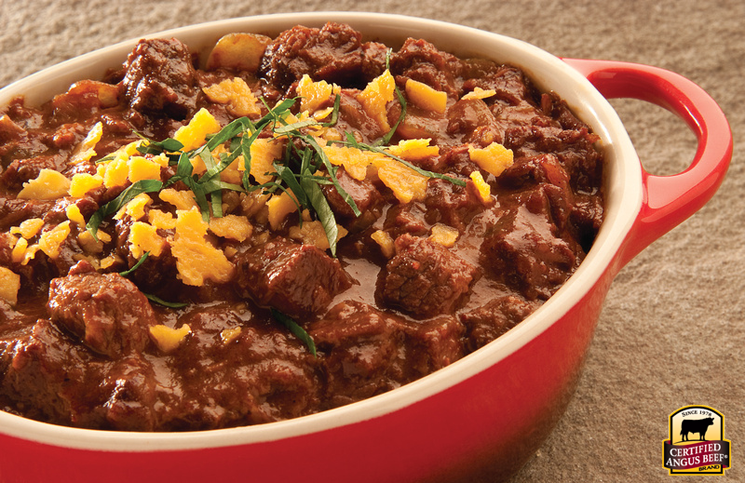 Game Day Steak Chili
Give your chili a gourmet twist by using cubes of steak rather than ground beef. This delicious version includes green chilies and jalapenos for heat, plus tomatoes, black beans, and all of those traditional tasty chili spices that will warm you from the inside-out on. Perfect for a chilly tailgate party!
Grilled Sirloin Mini Sandwiches
We love big, beefy, in-your-face flavor — but it doesn't always have to be in a big package. Try these tasty mini sirloin sandwiches … it's our steak take on the ever-popular slider.
Looking for more inspiration? Visit our Terrific Tailgating board on Pinterest, or browse our full recipe collection!