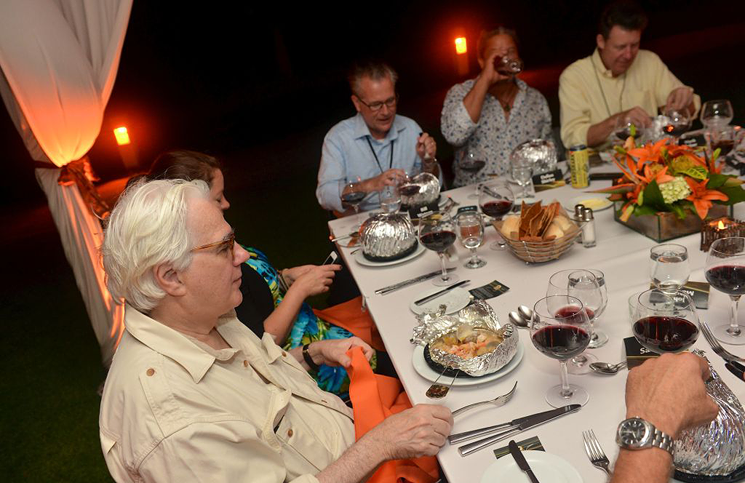 Every once in awhile we have an opportunity to enjoy dinner prepared by special friends, like renowned chefs Sean Brasel, Andre Bienvenu and Peter Vauthy. These experiences are typically overflowing with spectacular food, delectable conversations and of course, stellar company. We were fortunate enough to enjoy such an evening in Marco Island, Fla., and we'd love to share just a bit of the remarkable experience with you. Here's the dish(es) and a few behind-the-scenes looks — at dinner on the beach. Join us on what was an amazing culinary experience!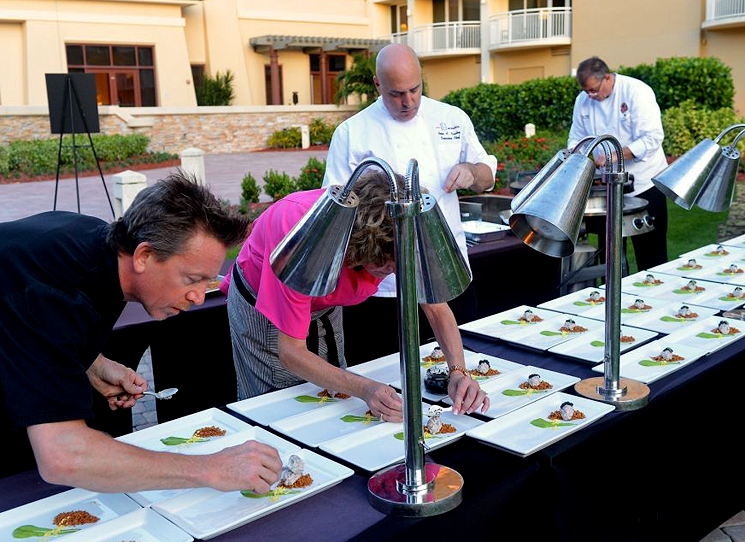 The first course, prepared by Chef Sean Brasel of Meat Market restaurant, included Certified Angus Beef ® brand teres major (also known as shoulder tender) two ways: white truffle tartare-style and sous vide seared with bone marrow butter. Brasel is known for his use of regional ingredients with traditional favorites.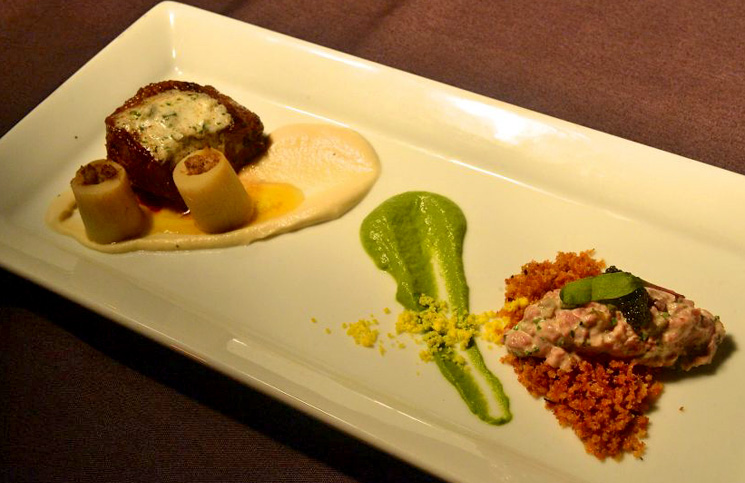 The second course was created by Chef Andre Bienvenu of Joe's Stone Crab. Currently, Bienvenu is the Executive Chef at Joe's, which is one of the busiest, independent single restaurants in America. Bienvuenu's Pop Clam Bake featured Certified Angus Beef ® brand ribeye wontons. It created quite a stir in the kitchen …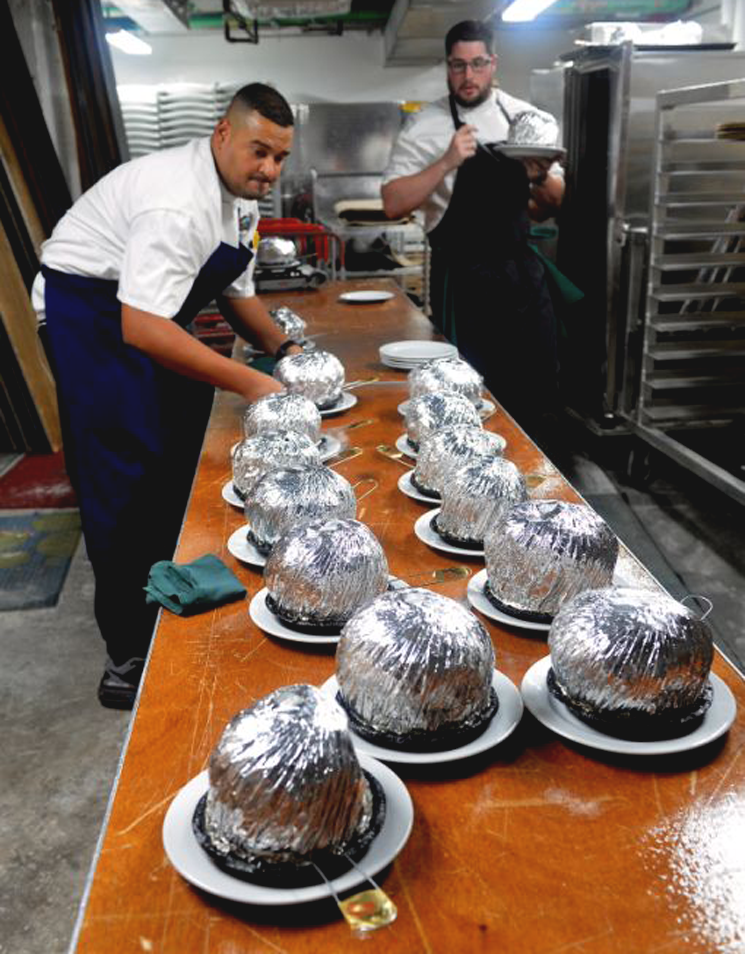 … and the table presentation was equally intriguing!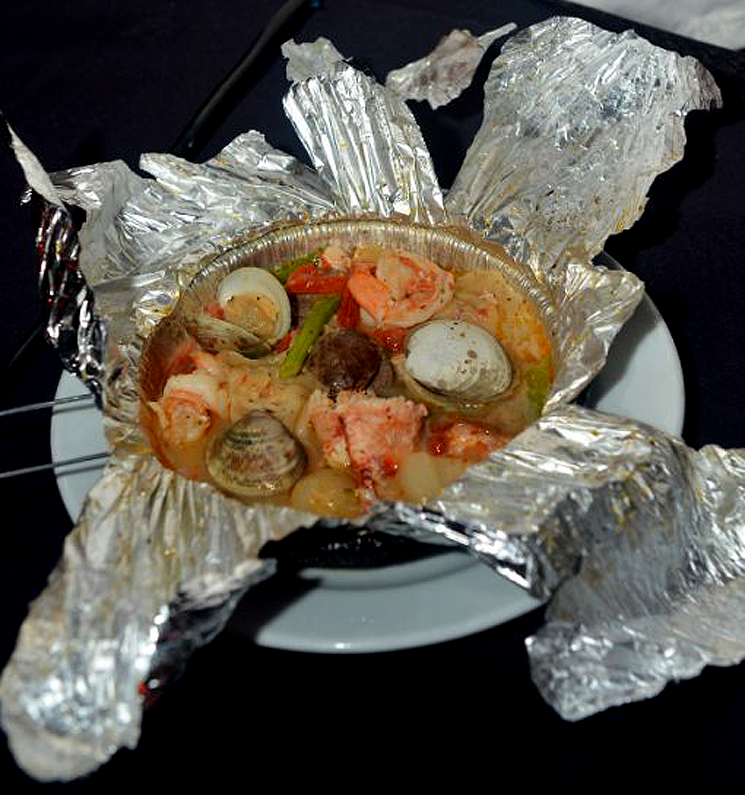 Our third course was a bone-in Certified Angus Beef ® brand Prime Delmonico served two ways. The first: slow-roasted, dry-aged "baby back" ribs and second: grilled, dry-aged Delmonico, black truffle creamed corn and heirloom tomato & buratta salad.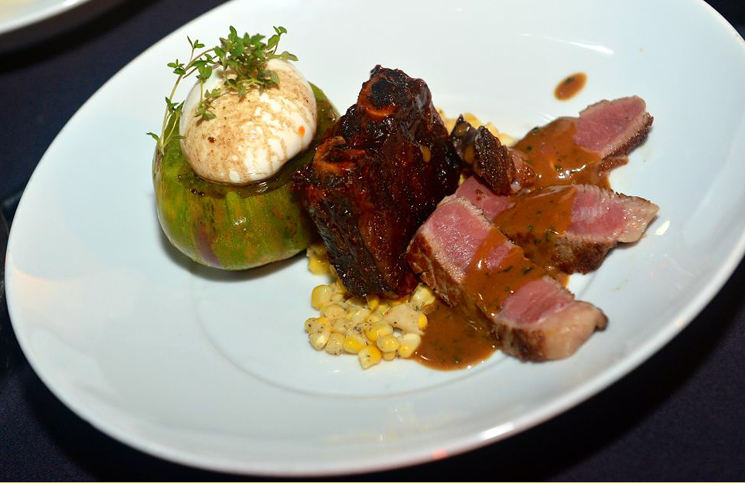 This mouthwatering plate was created by Chef Peter Vauthy of Red, The Steakhouse. Vauthy's philosophy is simple: "We order and work with the best. If we don't have what the world says is the best, we search for it until we track it down. We don't deal with second-rate ingredients here."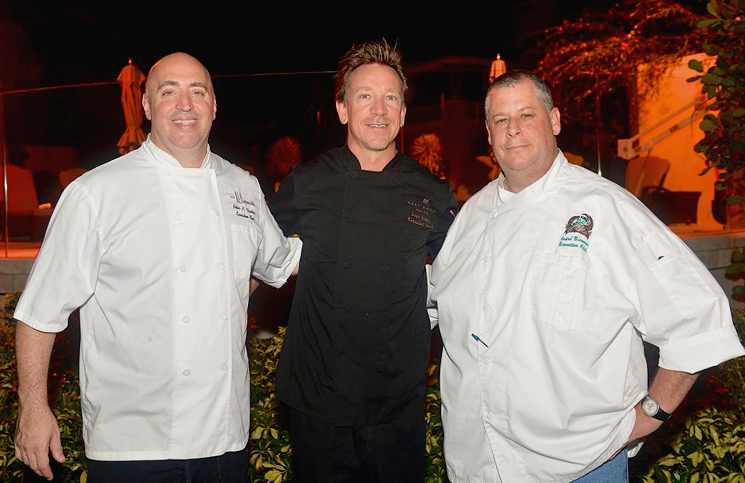 The menu was amazing and our evening was one for the books, thanks to these gentlemen and their tasteful talents. From left, Peter Vauthy, Sean Brasel and Andre Bienvenu.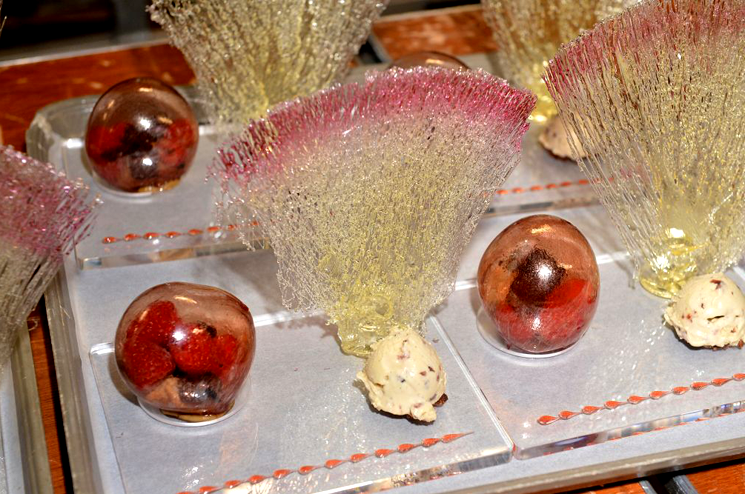 And of course no meal — no matter how decadent — would be complete without something for a sweet tooth. Ending our evening was a dish titled 'Dragon Ball with Amarena Ice Cream'.
And in this case, a picture is worth a thousand words.