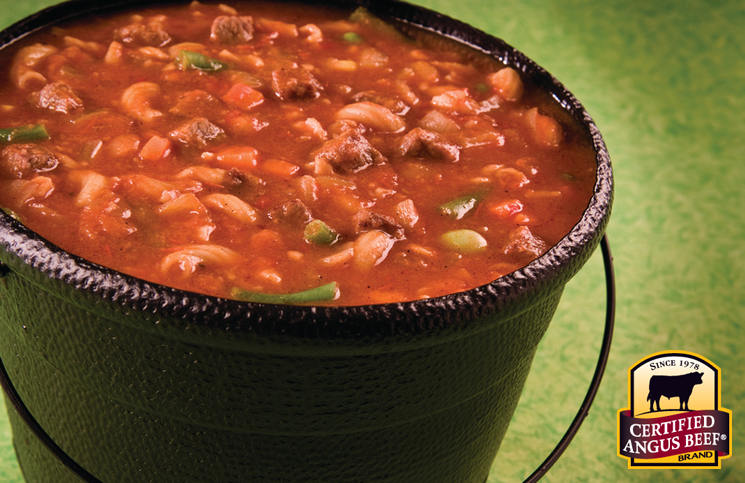 Create an air of spooky mystery on trick-or-treat night with Leaky Cauldron Stew. This rich, beefy soup features cubes of round steak, beef broth, elbow macaroni and crushed tomatoes. It's the perfect thing to warm your little ghosts and goblins after a chilly night of haunting the neighborhood. Find a plastic cauldron and serve this recipe in Halloween style.
Leaky Cauldron Stew
Ingredients
½ pound Certified Angus Beef ® round steak, cut into ½-inch cubes
Flour for dusting
2 tablespoons vegetable oil
1 large onion, chopped
2 cloves garlic, minced
1 28-ounce can crushed tomatoes
3 15½-ounce cans beef broth
½ cup uncooked elbow macaroni
1½ cups frozen mixed vegetables
Salt and pepper to taste
Instructions
Season beef with salt and pepper. Dust with flour; pat off excess.
In an 8-quart pot or Dutch oven, heat oil, and cook beef until browned. Add onions and garlic; lower heat and simmer for five minutes, stirring occasionally.
Add tomatoes and broth to meat mixture; bring to a boil over high heat. Reduce heat to low; simmer uncovered 20 minutes.
Add macaroni and vegetables; simmer 15 minutes more.