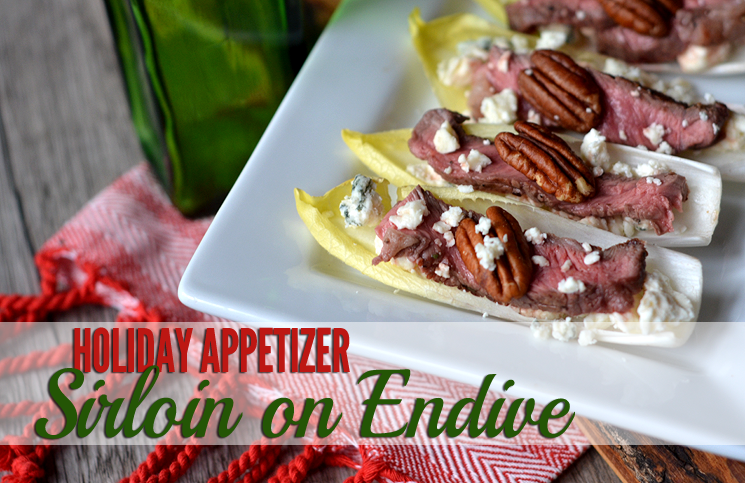 This simple appetizer is stunningly delicious and sure to delight your holiday guests. It has the rich, beefy flavor of a perfectly grilled sirloin steak paired with the creamy tang of blue cheese, and delightful crunch of crisp endive. Top with a pecan for a bit of extra bite!
Sirloin on Belgian Endive
Ingredients
1 pound Certified Angus Beef® top sirloin steak
2 ounces blue cheese, crumbled
8 spears Belgian endive
8 pecans, toasted
Salt and pepper to taste
Instructions
Preheat grill to medium-high.
Season steaks with salt and pepper; grill over medium-high heat to desired doneness.
Remove steaks and allow to rest 5 minutes; slice thinly against the grain.
Assemble by placing blue cheese on each endive spear.
Top with a slice or two of steak and one pecan.
Arrange artfully on a serving plate and enjoy.