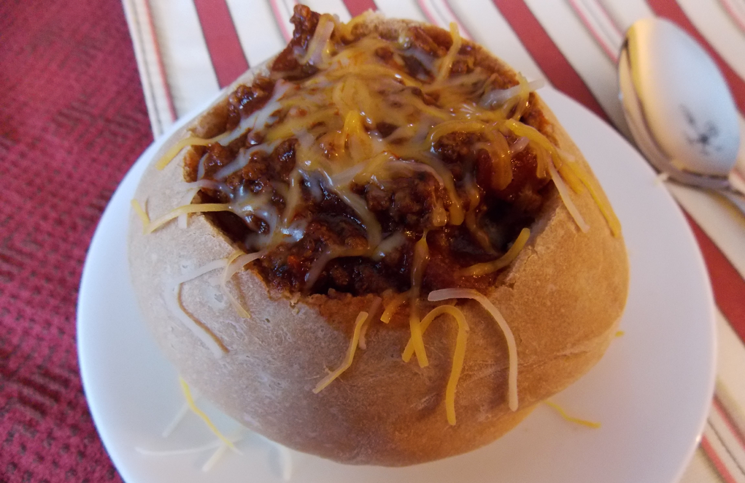 Right or wrong, I'll be the first to admit I'm a culinary creature of habit. For example, I'll only drink hot tea during the months of October through March (maybe April) — but as soon as the weather in Ohio takes a turn for the better, I'll trade it for iced tea. I have the same kind of seasonal switch for chili. While it's one of my favorite comfort foods on a chilly day, I have no interest in it whatsoever during spring or summer.
That said, when we approach the tail end of winter I do start to get a little tired of some of my go-to dishes. Sure, I still love to make a big pot of chili, but I'm starting to think about ways to change it up and give it a little twist. Same dish, new packaging, I guess you could say.
Serving chili in hearty bread bowls is always a favorite variation at my house. Who doesn't like to eat chili with their hands, ripping off parts of the bowl as you work your way down? If I have time, I like to bake my own bread bowls, but it's just as tasty — and much faster! — to buy 'em at the bakery.
One of the kids' biggest treats is to make walking tacos. It's not fancy, and maybe that's the appeal! Start by opening a snack-size bag of your favorite corn or nacho-cheese chips. Ladle in a scoop of chili, then top with cheese and any other toppings your heart desires. (Lettuce, tomatoes and onions consumed in a bag of chips still count as veggies!) Eat it — with a spoon, please — right out of the bag.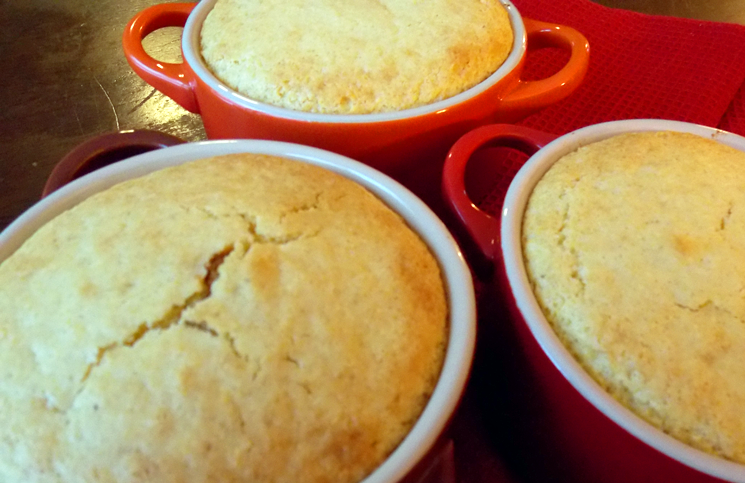 I have a collection of beautiful mini cocottes, individual serving-sized stoneware crocks, from Le Creuset that I'm always excited to use. Because they're oven-safe, they're great for melting cheese or baking. They are the perfect vessel in which to make cornbread-topped chili bowls. Just ladle in your chili, top with cheese if you like, then cover everything with your favorite cornbread batter. Homemade is great, but I'm not going to lie – my favorite cornbread comes from a little blue box from the grocery store. It costs about 50 cents. Mix it up, pop it in the oven at 400°F for about 15 minutes until the cornbread is cooked and golden brown, and there's another "new" way to enjoy a classic.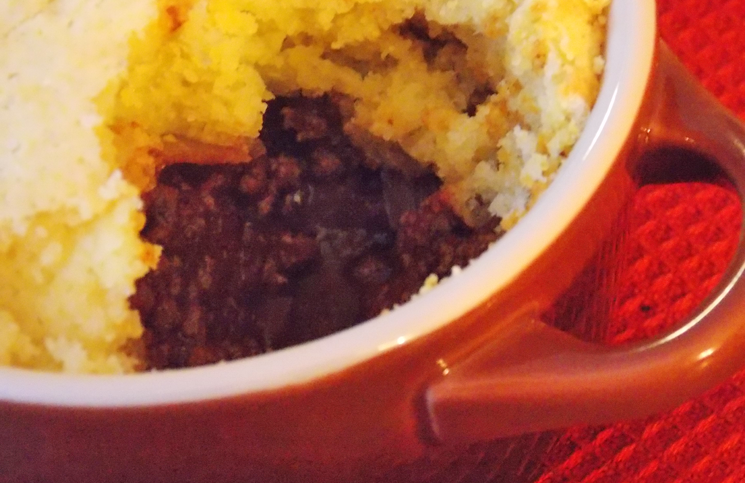 Of course, you can't go wrong serving chili over potatoes. A chili-topped baked potato is nothing new, but you can always go the more indulgent route and make your own chili-cheese fries. When you think about it, isn't that really just an American take on the French-Canadian classic poutine? I've even served chili over mashed potatoes — not something you see every day, but eminently edible.
Last but not least, I was raised in a house where chili was served over noodles — usually elbow macaroni. It's something I still enjoy! Of course now I like to swap out the elbows for more interesting shapes, and sometimes even whole wheat pasta if I'm feeling virtuous, but the idea is the same.
Of course, for any of these tasty twists, you need to start with a really good batch of chili! If you're looking for a good recipe, we have several for you to try:
How do you like to eat your favorite chili? Let us know in the comments! And for more recipe inspiration, be sure to follow us on Pinterest.