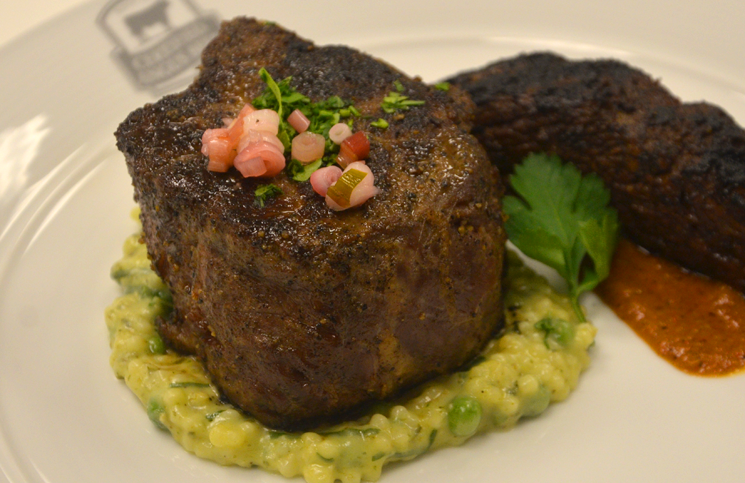 Steak rubs are dry and marinades are wet, but both impart flavor to the beef. This recipe for Garlic Chili Rub could also be called a marinade because it's wet, almost like a paste. It will enhance the flavor of your favorite steak cuts. Enjoy!
Garlic Chili Rub
Ingredients
1/4 cup olive oil
1/4 cup chili powder
2 tablespoons brown sugar
1 tablespoon fresh garlic, chopped
1 teaspoon paprika
1 teaspoon salt
1 teaspoon black pepper
1/4 teaspoon cayenne pepper
Instructions
Combine all spice ingredients in a mixing bowl.
Season steaks evenly with spice rub.
Cover tightly in plastic wrap or zipper-locking plastic bag.
Refrigerate at least one hour, or as long as overnight, before cooking.
Grill steaks over high heat to medium rare.
Allow to rest five minutes before serving. Slice thin against the grain.