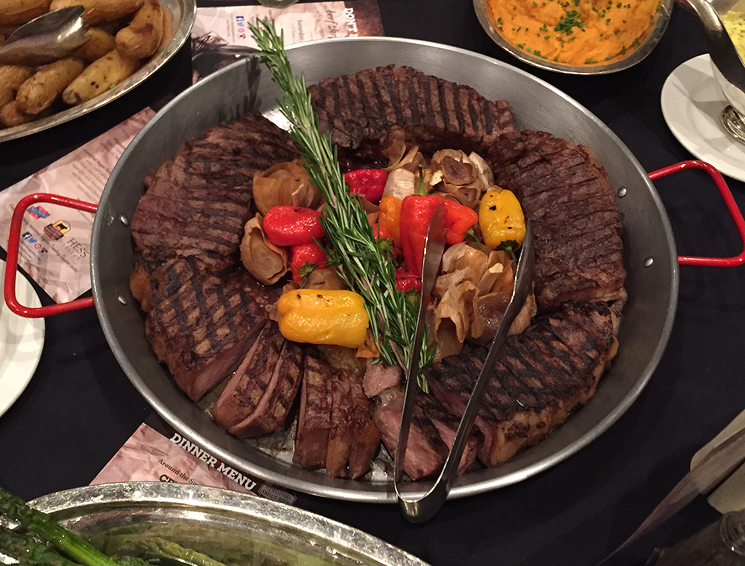 Food bloggers give new meaning to the phrase 'Play with your food' (sans Don't). In fact, these tasteful folks encourage it! And they're not afraid to stand on their chairs at a celebration dinner to photograph the featured dish and share it with the world!
We met all sorts of foodie folk at the 2015 Food & Wine Conference in Orlando, Fla. From start to finish, the event flowed with information, motivation and yeah, spectacular food. Saturday's Sunday Supper Celebration Dinner featured Certified Angus Beef ® brand Grilled New York Strip Steak with Confit of Garlic, Chimichurri, Gator Drool Braised Collard Greens featuring Certified Angus Beef ® brand Lardons, Asparagus with Béarnaise Sauce, Roasted Fingerling Potatoes and Horseradish Sweet Potatoes with Honey Butter. As if that wasn't enough to send taste buds into a tangled web of tingles, the main dish was paired with Hess Select Treo and Pinot Noir. One word: perfection.
And it's a great word to describe the winning dishes in the Certified Angus Beef ® brand recipe contest, too. Sunday Supper bloggers were encouraged to develop steak recipes and three winners were chosen. The grand prizewinner received Certified Angus Beef ® brand beef for a year. [Imagine the joy!] The chosen recipes were delicious, and we want to share them with you!
Steak and Mango Salsa Flatbread Grilled Pizza
Grand Prizewinner: Amanda Boyarshinov from The Educator's Spin On It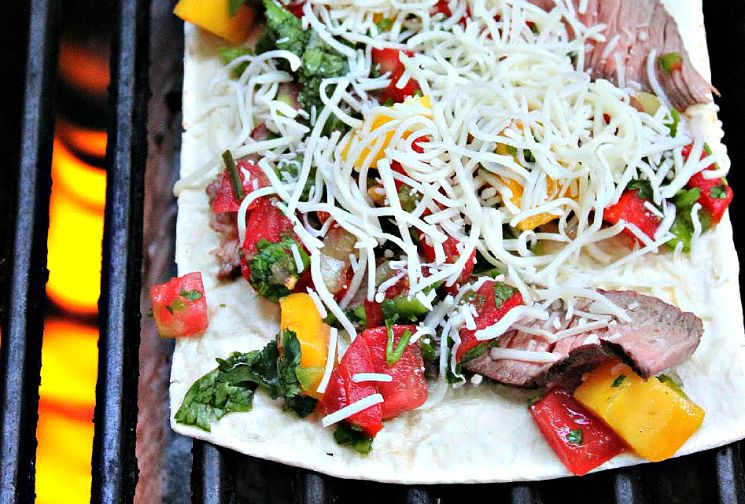 Margherita Pizza-Style Steak
Second Place: Cindy Kerschner of Cindy's Recipes and Writings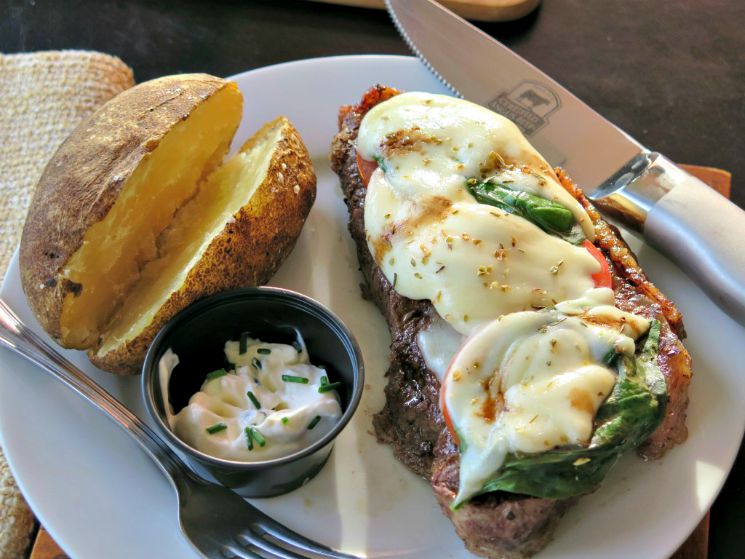 Grilled Thai Beef Tacos

Third Place: Heather King, Hezzie-D's Books and Cooks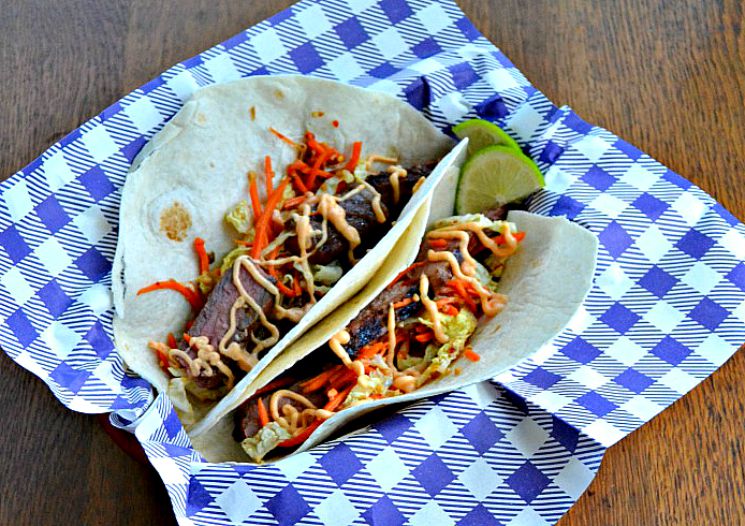 For more Certified Angus Beef ® brand recipes, visit CertifiedAngusBeef.com.