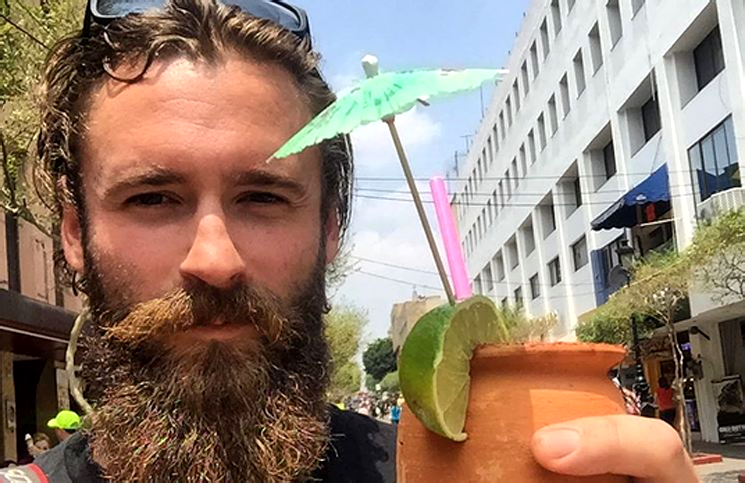 It was the smell that really brought me to my senses, the unmistakable aroma of melted cheese and barbequed meat, and a familiar voice echoed in my head as I heard the clinking of glasses and a chorus of 'salud'.
Editor's Note: We invited special guest, Chef Dylan Benoit of Craft Food & Beverage Co., to share his travel experiences with us here at GoRare. Dylan is a Canadian chef living and working in the Cayman Islands. He's known as much for his cuisine as his beard, guitar, tattoos and cigars.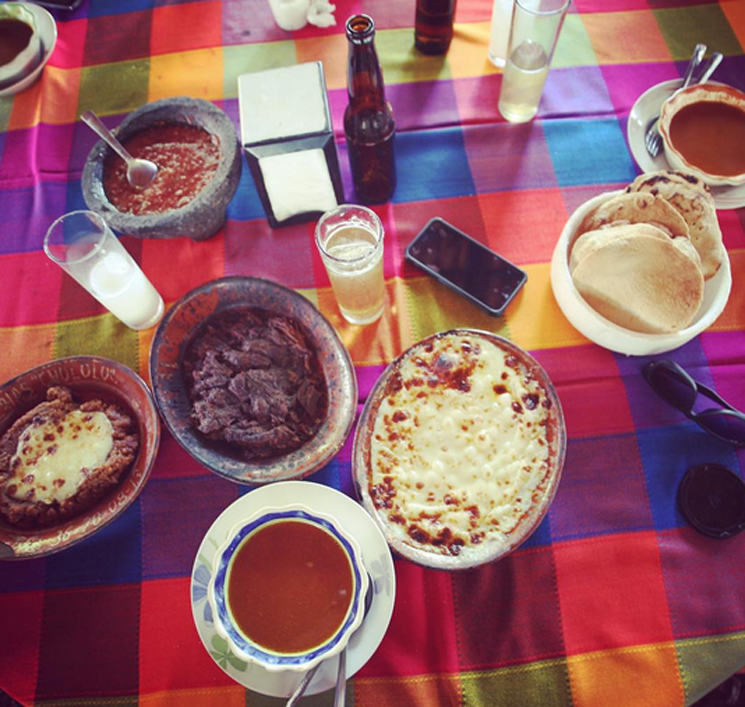 When I shook out the cobwebs I was sitting at a large round table dressed with a technicolored cloth in the middle of a large outdoor dining room. A solid thatch roof stood high above us but no walls existed, and the warm breeze felt amazing on my face.
My friend Chef Aaron Mizrahi from Sonoma Brasserie, a restaurant in Guadalajara, had picked me up from the airport just under an hour before. I had been in a hunger and sleep deprived daze, my body in full energy conservation mode, but the injection of hot food and cold cerveza instantly brought me back to life.
I met Aaron a few months before while on a beef education seminar called Chef Tour in the US with the Certified Angus Beef ® brand, and we hit it off instantly. His charisma and shoot-from-the-hip approach to every situation makes him as honest as he is comical. When Aaron says something he does it. He doesn't cut corners when it comes to quality. He's either in or he's out, and if you're in with him he will bring you along for the ride.
When we parted ways from that trip he looked me in the eyes and told me that I would be in Mexico soon to cook with him in his restaurant, and three months later I'm sharing an incredible meal with him and Sous Chef Carlos at a roadside cantina called Birria "El Chololo" just outside of the city.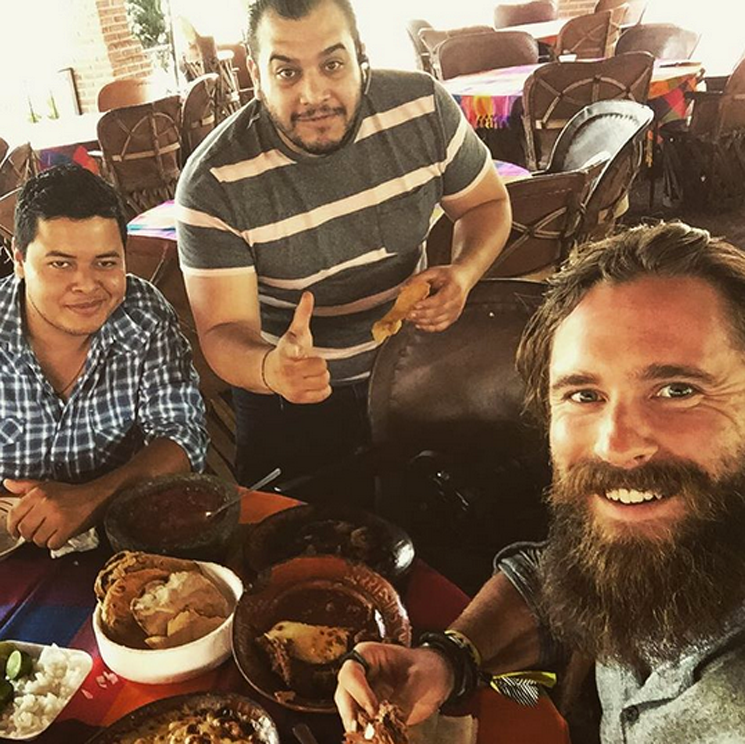 When I looked down at the table I saw that it was littered with clay plates, stone dishes, and folded cloths stuffed with different types of tortillas, glasses of beer and horchata, a delicious sweet drink made from fermented rice, found in every direction. There was enough food to feed a small army, way more than my two dining companions and I could possibly eat, but we were sure going to make a dent in it. Queso fundito (melted cheese) frijoles refritos (refried beans) pico de gallo (fresh chopped salsa) salsa roja (roasted tomato salsa) and the signature dish birria de ternera (shredded roasted beef) were strewn across the table. So many incredible flavors within arms reach, I didn't know where to start.
My friends Aaron and Carlos demonstrate the procedure for me, the uninitiated white guy, and I eagerly followed suit. Grabbing a fresh corn tortilla, still steaming from the basket, I layered on a thick base of refried beans, the smell of which instantly made my mouth water. Next a large spoonful of melted cheese then a few tender, delicious chunks of the shredded beef. Topped off with fresh pico, spicy salsa roja, some diced white onion and a fresh squeeze of lime and boom, a masterpiece. Beauty in its simplicity, nothing fancy, just great quality ingredients prepared perfectly, as they have been for decades.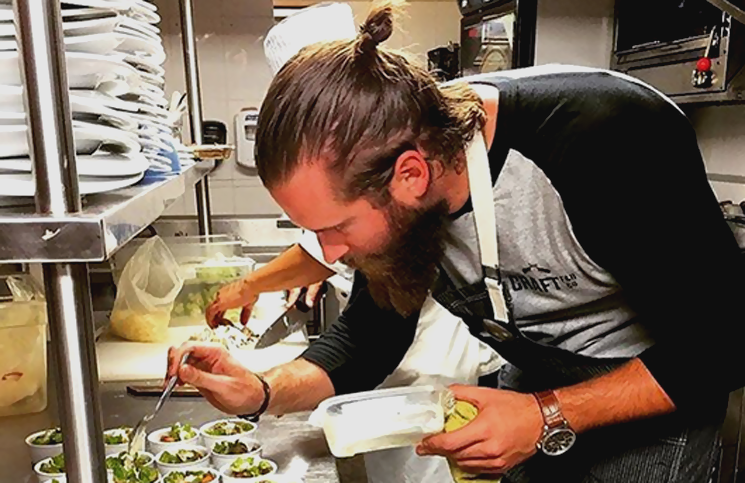 Build, Eat, Drink & Repeat was the mantra. The silence of feasting was kept at bay with constant cheers-ing, tales of kitchen lore and international adventures. Every moment his mouth wasn't full, Aaron spent translating my questions and Carlos' stories as Carlos didn't speak much English and my grasp on the Spanish language wasn't much better. We had a lot of work ahead of us in the next few days … hosting a cooking contest with Weber® Grills Mexico, a charity dinner featuring Certified Angus Beef ® for children with autism, and a media dinner for food writers and bloggers in and around Guadalajara.
However in that moment, sitting there with my friends fresh off the plane, the only thing that mattered was good food, good drinks and good company, and there was plenty of each to go around.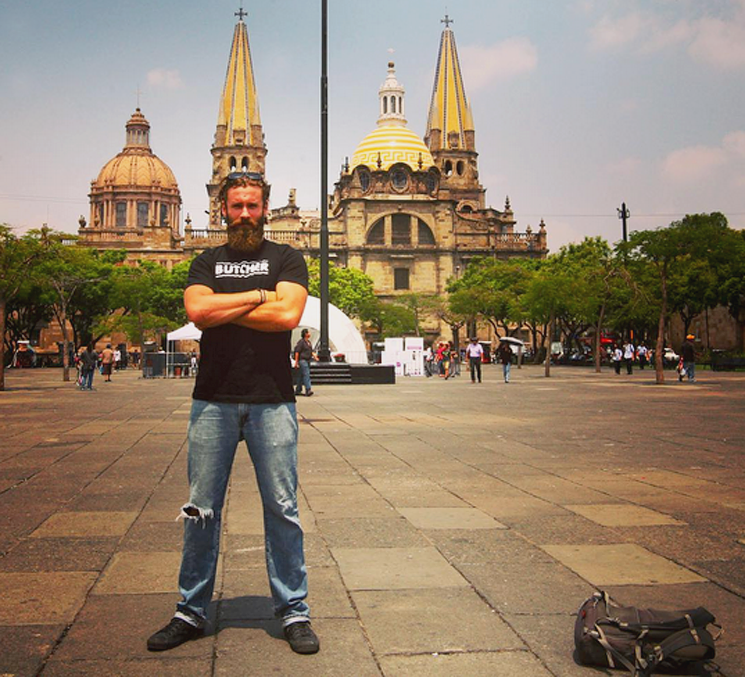 Follow Dylan on Instagram @dylanmbenoit to see food, drink and travel photos from his adventures all over the world.