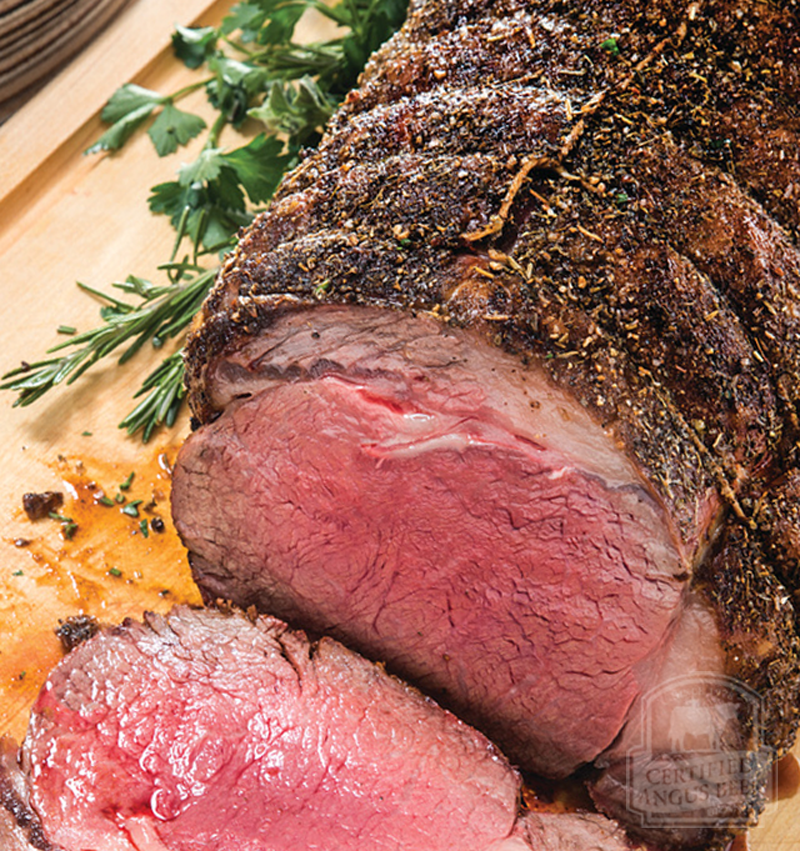 'Roasting' means to bake food uncovered. The term originated long ago, when hunks of meat were cooked over open flame. Modern roasting employs all methods of heat transfer: radiation, convection and conduction. Heat radiates from oven walls to cook the surface. Hot air in the oven transfers or convects heat into the meat. And the meat's heated exterior conducts heat to the inside. But roasting is much more than that.
"Roasting is an adventure. It combines the transformation of a seasoned roast into an event that is artful and fulfilling," says Chef Peter Rosenberg. He has assembled a sample holiday feast menu for us. Use it as is, or let it inspire you to create your own memorable meal.
Behold, some of Chef Peter's holiday favorites!

And a wonderful side dish to accompany this delectable meal:
Roasted Brussels Sprouts with Bacon and Pecans
 from Le Creuset
®
. Click for the recipe, or better yet — download the
Roast Perfect
app on iTunes or Google Play. The app contains our best beef roast recipes and cooking instructions, plus side dish options that will please every taste bud at the table.