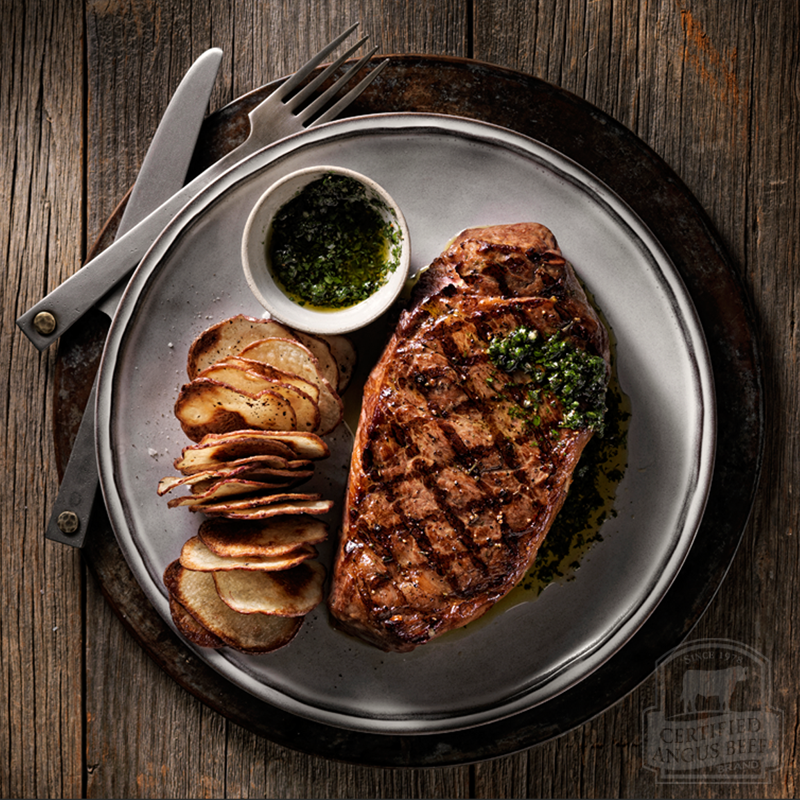 So a guy walks into a Kansas City restaurant and orders a New York strip steak, medium-rare. The waitress says, "You're in Kansas City and you want a New York strip? That WOULD be rare." And the patron — hailing from the 'Big Apple', replies "I said medium-rare."
Don't get lost in translation. No matter which side of the Mississippi you call home — and whether you know your steak as a 'New York' or 'Kansas City' cut, what you really mean to say is, "Give me a strip!" — the quintessential favorite at steakhouses across the country.
The strip steak is tender, juicy and lean — with a big, bold pitch of flavor that hits it outta the park every time. Now, unless you've been living under a rock, you know the World Series starts tonight. It's a best of seven series between the New York Mets and Kansas City Royals and, I wager, there's a lot at steak. I mean it's more than hits, runs and painting the strike zone, folks! What really matters is who's on first …
And what's on home plate.  Will it be the N.Y. strip? Or will the Kansas City strip arise victorious and with royal flavor? You can bet we'll be keeping score. Because to say baseball is as American as apple pie is a bit of a [seventh inning] stretch in my mind. I say baseball ranks right up there with a good ol' Certified Angus Beef ® strip steak.
And that's mighty tasty in any state!
Have a hankering for sizzling steak while you're focused on the ball park? The best strip steak recipes ever, from our team to yours!