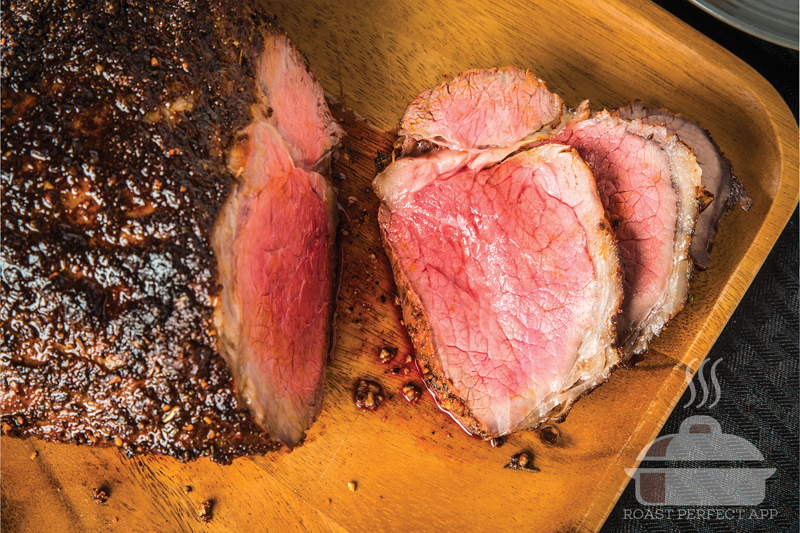 Cooking meat in front of open flame is called roasting. Early cooks placed meat, poultry or wild game on or near the hearth, or suspended it from a hook. Eventually, the spit was invented and meat was cooked more evenly. Through trial and over time, the modern-day marvel – the oven – was invented. And today, roasting has never been easier.
(It's never been easier unless — while you were away celebrating roasting season with a group of food bloggers — your husband broke the oven at home … two weeks before Thanksgiving! But I digress.)
How does roasting work?
Roasting employs all methods of heat transfer: radiation, convection and conduction.
Heat radiates from oven walls to cook the surface
Hot air in the oven transfers or convects heat into the meat
The meat's heated exterior conducts heat to the inside
How big of a roast do I need?
When buying a roast, plan on a pound for every two guests, and a half-pound per two children. Then, add an extra pound just in case, and because leftover roast makes for easy future meals. But you don't need to remember all that, thanks to the new Roast Perfect app available on iTunes and Google Play.
Roast Perfect is a free app that calculates the proper roast size per people you plan to serve. It also offers roast suggestions, recipes, cooking tips, and handy timers to make roasting simple and worry-free. Download it today!
For complete details, visit CertifiedAngusBeef.com. And for even more ideas, visit our Roast Perfect Pinterest board!