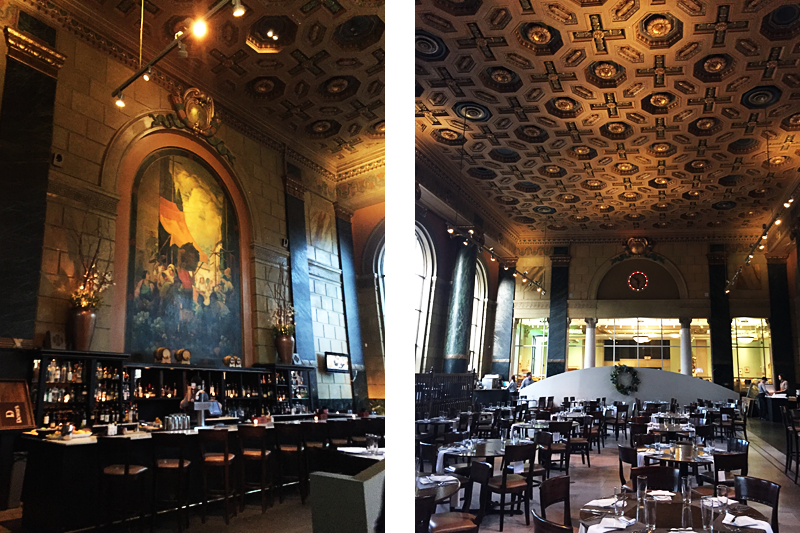 Welcome to Crop Bistro, a unique dining experience offering inventive American fare by cultivating flavor through innovation and commitment to sourcing the cream of the crop. Indeed! I had the distinct pleasure of enjoying a meal at Crop last weekend, and if that singular meal was not the cream of the crop, I don't know what else could be. The food was — in a word, phenomenal.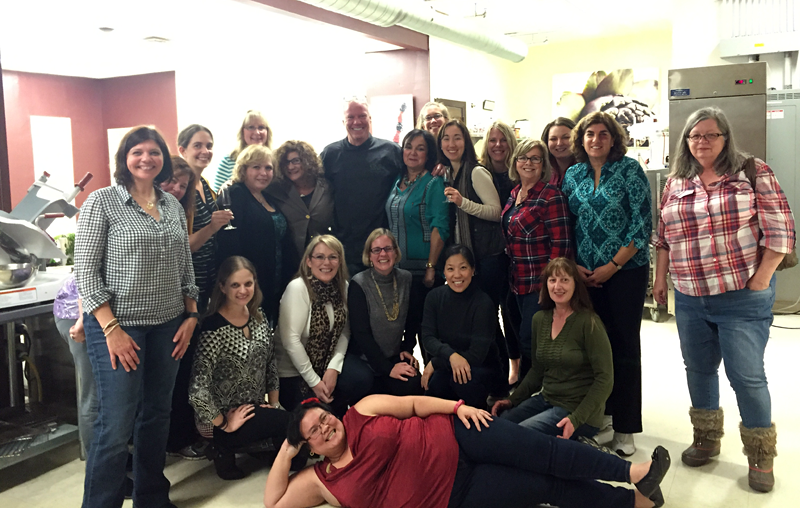 Twenty bloggers from the Sunday Supper Movement cooking community joined the Certified Angus Beef ® brand for a weekend devoted to seasonal flavors and creative cooking. The journey began with a visit to downtown Cleveland and lunching at Hodges (another dynamite dining option, read about my previous visit here!), and perused goods and foodstuffs at the famed West Side Market. The excursion concluded with an evening at one of the most unique dining destinations Cleveland has to offer: Crop Bistro. Crop's main dining room is a grand affair with vaulted ceilings and an expansive bar. Cleveland.com author Beth Segal writes:
Crop Bistro & Bar occupies two expansive floors in the former United Bank and Trust Building, a behemoth 1925 Beaux-Arts beauty. Painstakingly restored, the main dining room is breathtaking. Think New York City's Grand Central Station's Main Concourse slightly downsized and reimagined as an agora of gastronomy.
But we didn't get to experience much of the main floor. We were quickly ushered into the vault for dinner. Yes, really! And we found  priceless delicacies there …
… in the form of fresh and truly epic culinary artistry. The evening's menu featured eight courses, each introduced and explained by Crop owner, Chef Steve Schimoler. The first course — Crab Rangoon — was so good Chef Schimoler issued a challenge: "This is the best Crab Rangoon you'll ever eat. If you find it better anywhere else let me know, because I want to taste it, too!"
Our meal, featured left to right, top row: Crab Rangoon, Pan-seared Scallop with Foie and Truffle Cream Sauce; Walleye on Butternut Squash Puree with Autumn Hash; and Roasted Beet Salad with Poached Pear, Walnut and Chevre.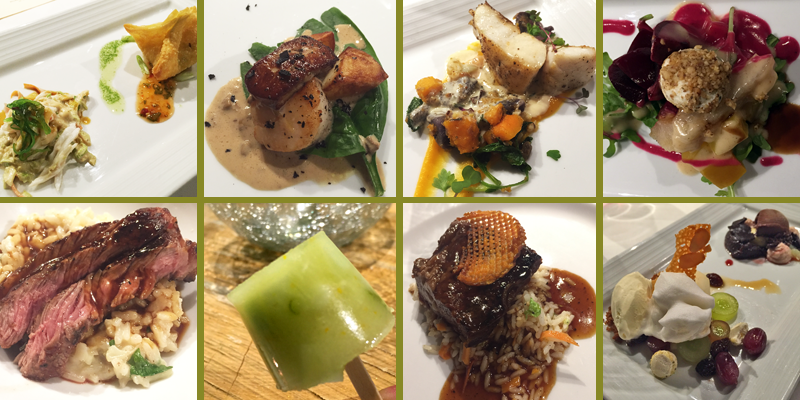 Left to right, bottom row: ; Certified Angus Beef ® brand Ribeye on Cauliflower Risotto with Shallot Demi; Apple Cropsicle; Certified Angus Beef ® brand Short rib with Hoisin and Sweet Potato Fried Rice; and for dessert, Champagne Bubbles with Ferrante Ice Wine, Roasted Figs and Chocolate.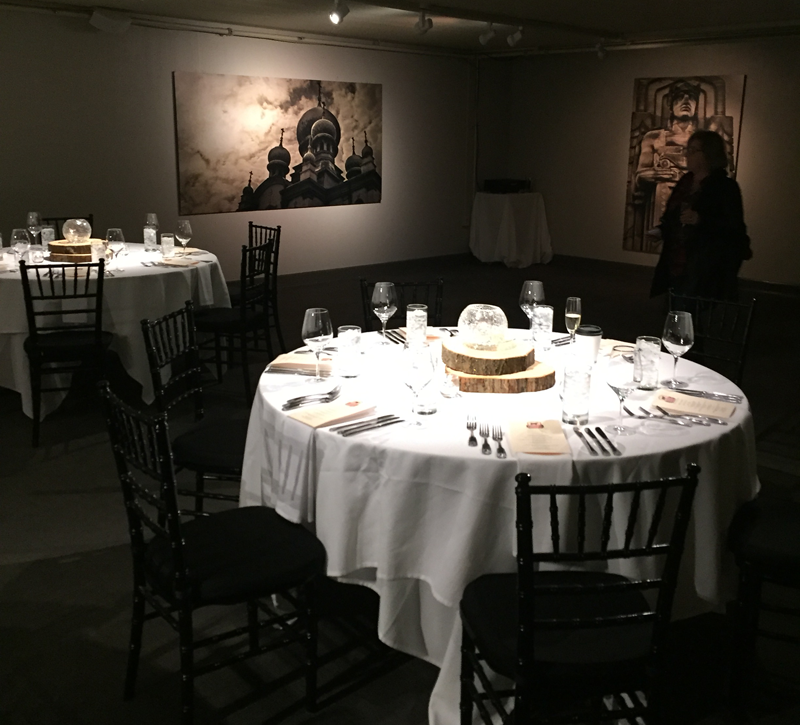 It was quite a weekend, to say the least. Our culinary adventures began in a bank vault and concluded with a jolly nod from Santa at the brand's Education and Culinary Center in Wooster, Ohio. Stay tuned for more scenes from the #RoastPerfect weekend — including recipes from participating bloggers, tips from our chefs, and cooking tools to make roasting season tasty and bright!
Speaking of cooking tools, have you downloaded the free Roast Perfect app? Get it now on iTunes and Google Play!